There's nothing better than freshly baked bread, but when it's preservative-free, fresh bread dries out quickly. The dilemma: You may not use the whole loaf in one day and whatever is left is too good to toss. Get more mileage out of that extra bread with these ideas.
Freeze Now, Enjoy for Weeks
Fresh bread freezes beautifully in an airtight freezer bag for up to three months. To defrost, place pre-cut slices or the loaf right in the toaster or oven to warm. I like to keep sliced whole wheat baguette on hand. For times when I need a last-minute appetizer, I keep a sliced, frozen whole-wheat baguette on hand to make crostini. Drizzle bread rounds with olive oil, salt and pepper and toast in a 350-degree oven until crisp. Serve with dip, hummus, olive tapanade or fresh tomato salsa.
For Sopping Up Goodness
Stale bread will soak up all the flavors you add to it. Infuse dried-out bread with fresh veggies, herbs and a light vinaigrette and you've got a great Panzanella salad. Typically, this classic Italian dish features lots of tomatoes and basil. When it's not tomato season, I use things like black olives, canned artichoke hearts and arugula instead. A bread salad may seem a bit heavy — keep the portions modest and you have a very sensible and healthy meal.
Bread also helps thicken soup. Combine some extra bread with beans, broth and tons of veggies and you get another classic Italian dish, Ribollita.
Create a Salad Topper
Forget about the salty boxed stuff — make fresher and healthier croutons from your extra bread and add to soups and salads. It's simple: Toss cubed bread with olive oil, salt and pepper. Toast in a skillet or 350-degree oven, turning frequently to toast on all sides. Spice things up by adding dried oregano, chili powder, red pepper flakes or a sprinkle of Parmesan cheese to taste. Homemade croutons keep in an airtight container for up to three days.
Casseroles and Crispy Coatings
One of the easiest things you can do with leftover bread is make breadcrumbs. Use them to coat baked chicken, fish or veggies, make crab cakes or add a crispy topping to casseroles. Place chunks of bread into a food processor fitted with a steel blade and pulse until crumbs are to your liking. For flakier crumbs, use bread that is still slightly chewy or frozen bread that's brought to room temperature. For lighter and crispy breadcrumbs, toast the bread first. Store breadcrumbs in an airtight container for up to a week.
More posts from Dana Angelo White.
Similar Posts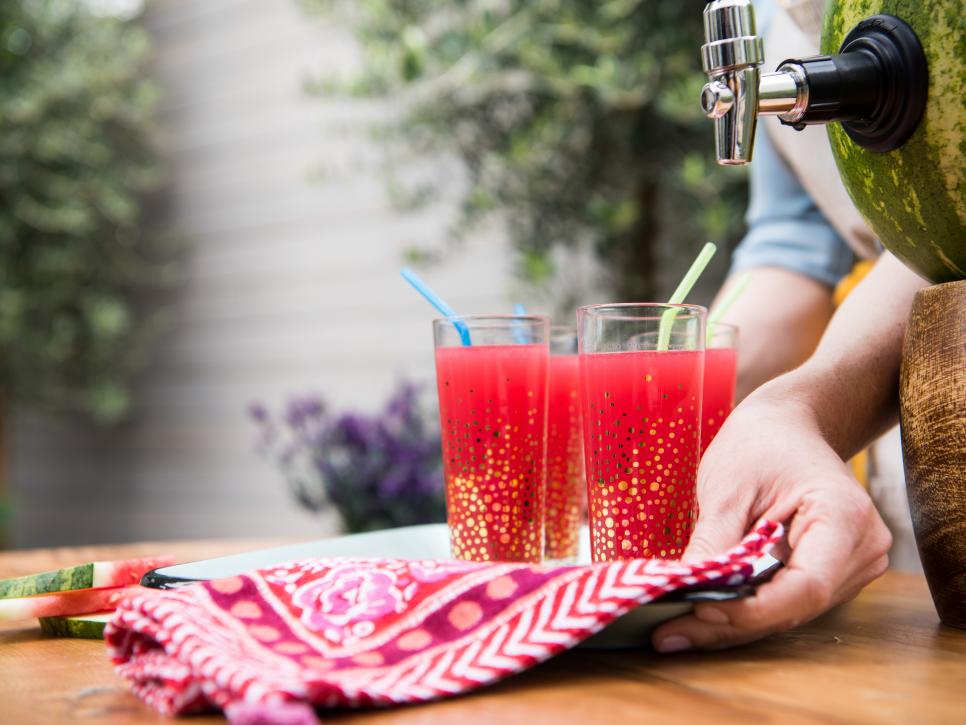 Tips and ideas for enjoying watermelon....