What you eat affects every part of your body — even your hair. When it comes to keeping your locks lovely, some nutrients play an extra important role. Here are 10 foods to keep on your plate.
Almonds
Almonds contain protein, which gives your hair strength, and the mineral zinc, which keeps it thick (zinc deficiencies can lead to hair loss). Easy ways to add more almonds to your diet: Snack on trail mix, top salads and oatmeal with slivered bits or spread almond butter on apples or toast.
Eggs
Eggs offer the healthy hair trifecta: protein, vitamin B-12 and the lesser-known vitamin, biotin. All those nutrients work to give hair strength. Iffy on eggs? Read more about their healthy benefits here.
Tuna
Omega-3 fats from fish such as salmon and tuna helps keeps your scalp (and the rest of your skin) smooth and healthy. A three-ounce portion of cooked tuna packs more than 1400 milligrams of these good-for-you fats – that's 400 milligrams more than some varieties of salmon. You'll also get some B-12 — all fish are excellent sources.
Yogurt
Here's another food with multiple nutrients for hair health. A six-ounce cup of non-fat yogurt will give you seven to 10 grams of protein (Greek yogurt has even more) and cover 25% of your daily need of calcium, a mineral vital to hair growth. Grab a container for a snack or blend some into a breakfast smoothie.
Lean Beef & Poultry
Iron allows red blood cells to carry oxygen to all the cells in the body, including your hair follicles. Lean cuts of beef (flank steak is my personal fave) and poultry such chicken and turkey are our recommendations — our bodies absorb their iron better than what comes from plant sources.
Beans
Beans and other legumes such as lentils are another good source of iron for hair growth. You can get more biotin and proteins from beans, too! Add these little guys to soups, salads and pasta dishes. Or try mixing them into sautéed ground turkey and veggies for tacos and batches of chili during the winter months.
Spinach
Dark leafy greens — spinach, romaine lettuce, kale and Swiss chard — are high in vitamins A and C, which both act to help produce oils that lock in your hair's moisture.
Whole-Grain Cereals
Fortified with vitamin B-12, iron and zinc, whole-grain cereals are an easy item to add to your daily menu. Check out which packaged whole-grain cereals ranked highest in our recent taste test.
Cottage Cheese
This is one of the best dairy sources of protein. A single cup of cottage cheese has 28 grams of calcium (that's 15% of your daily need). Mix in some fruit for a power breakfast or try some of our cottage cheese other ideas.
Citrus Fruit
Full of beneficial vitamin C, fruits such as citrus, strawberries, bell peppers and broccoli also help to produce collagen that keeps the scalp and hair follicles firm and strong. Better still, vitamin C enhances our body's iron absorption, so add orange segments to that chicken-topped salad or sliced strawberries to your oatmeal and cereal.
More posts from Dana Angelo White.
Similar Posts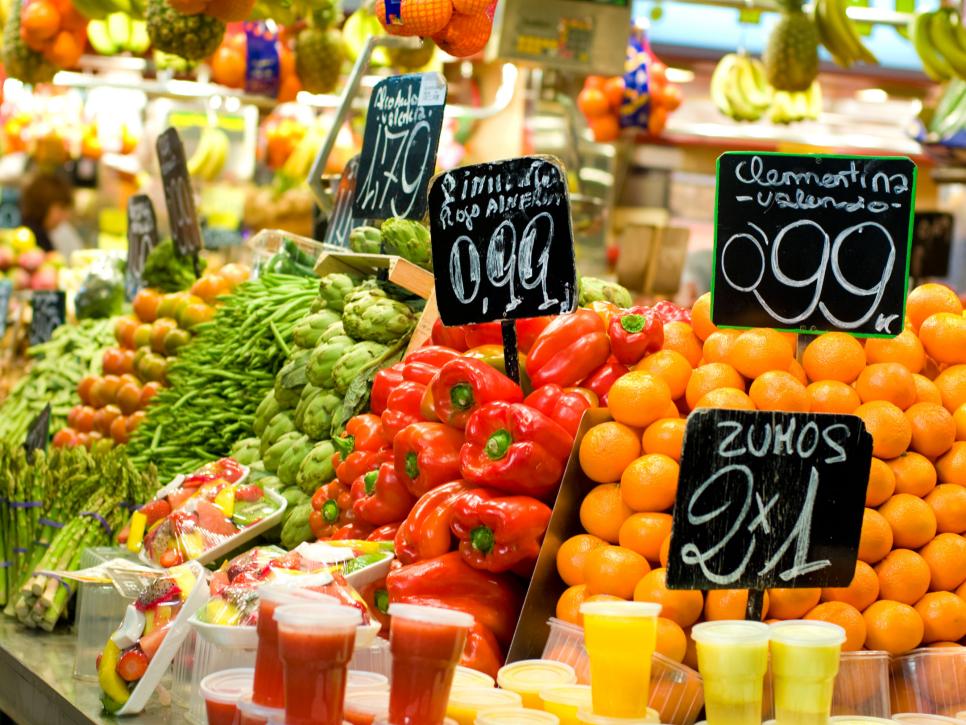 Stave off vacation weight gain with these easy, nutritionist-approved tips. ...