You'd think soda was our national beverage the way people guzzle it. Opt for the regular stuff and you're downing lots of extra calories and sugar; in comparison, calorie-free diet soda seems like a harmless alternative. But if you need a soda fix, is it better to swig sugar or artificial sweeteners? What about the caffeine and phophorus?
Here are some things to know about diet sodas (or any diet beverage for that matter).
The Good
The bright side to a diet soda is the lack of sugar-filled calories. Switching from a standard 12-ounce can of regular soda to the diet version will save an average of 100 calories and almost seven teaspoons of added sugar per can! If you're someone that drinks multiple sodas a day, that can lead to some serious weight loss.
The Bad
If you do opt for diet soda, don't think you can just drink and drink because it's calorie-free. There are four good reasons to cut back:
In place of sugar, diet beverages use artificial sweeteners — chemicals that should be consumed in moderation. There are theories that these artificial sweeteners might increase cravings for more sweet (and high-calorie) foods
Many of these drinks contain caffeine, which may curb appetite temporarily, leading to overeating later in the day. A little pick me up is fine but if your total beverage count for the day comes from coffee and caffeinated sodas, you may want to cut back. Here's a list of the caffeine content in popular beverages.
Many of these drinks (especially colas) contain phosphorus, an important nutrient for bone formation and cell structure. The only problem is, too much can leech calcium from your bones, weakening them.
The more soda you drink, the less water you're taking in — water is free of calories, too!
Bottom Line: If you must have them, consume diet beverages in moderation — one 12-ounce serving a day MAX! If you're looking to cut calories, make some room for water or seltzer, which you can flavor up with fruit slices or a splash of fruit juice for extra oomph.
TELL US: Are you a soda addict?
More posts from Dana Angelo White.
Similar Posts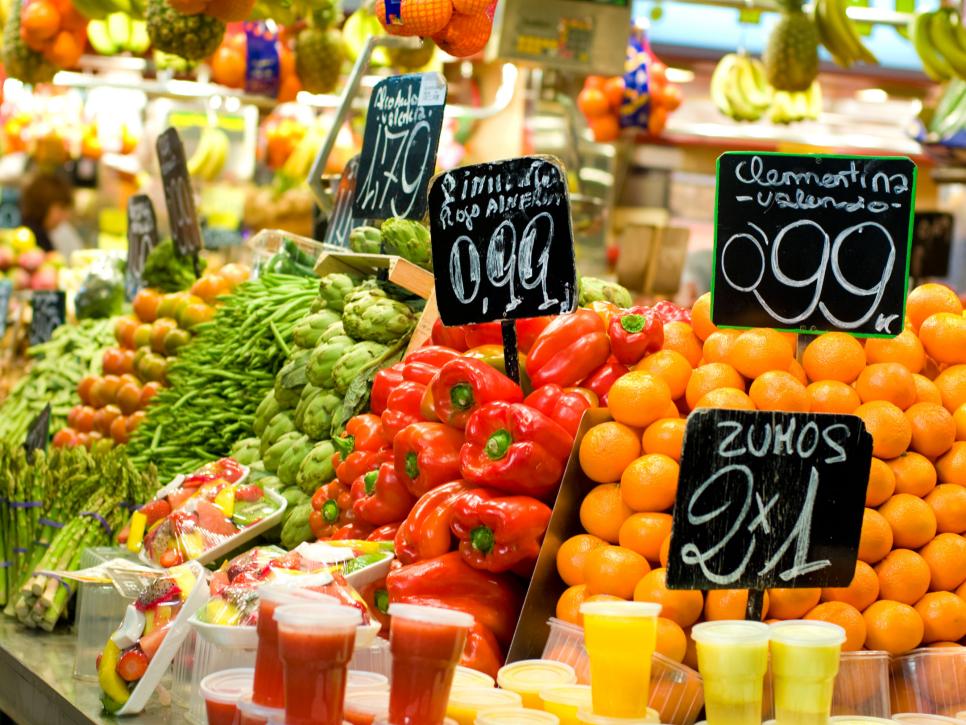 Stave off vacation weight gain with these easy, nutritionist-approved tips. ...