This non-profit weight-loss organization has been around for more than 60 years. If you haven't heard of them, it's about time you did. Read up on how you can Take Off Pounds Sensibly (a.k.a. TOPS).
Overview
TOPS (an acronym for "Take Off Pounds Sensibly") was founded in 1948 in order to do, well, what their names says — teach people sensible weight-loss strategies. Developed with the help of medical and nutrition experts and the American Medical Association, the TOPS organization believes the most successful way to sustain healthy habits is by having a supportive environment. Today, TOPS has about 170,000 members in nearly 10,000 chapters in the U.S., Canada and other countries worldwide.
The plan's theory comes from this basic equation: "Calories in" equal "calories out." But in order to start making lifelong healthy habits, the desire must come within. Once you shed the pounds, the next step is to KOPS (Keep Off Pounds Sensibly).
The Plan
The TOPS Exchange Plan divides foods into six groups, including starch, fruit, veggies, milk, meat and meat substitutes, and fats (this is the same system as the USDA's My Pyramid). For each food group, you're assigned a specific amount of portions based on your calorie needs. The plan is formulated so you get 45 to 65% of your total calories from carbs, 20 to 35% of your calories from fat and the rest from protein.
Here's what a sample breakfast might be: 3/4 cup of Cheerios with 1 cup of low-fat milk, 1 cup of melon and 1/2 cup of cottage cheese topped with 1 ounce of sunflower seeds.
The TOPS website has good hints for changing behaviors, choosing healthier foods, reading food labels and staying motivated.
Some basic — and sensible — tips include:
Try a new veggie each month.
Eat small frequent meals throughout the day, rather than a few large ones.
Schedule your snacks to avoid those desperately hungry runs to the vending machine.
Along with smarter eating, the TOPS plan encourages doing aerobic, resistance and flexibility exercises several times a week, but they encourage you to consult a physician before getting started.
The Costs
Program membership is $26 per year, which includes a guide to help you get started, a one-year subscription to TOPS News magazine and eligibility to attend TOPS retreats and local events. Members can join weekly chapter meetings where you do private weigh-ins followed by group discussions on various topics. Local chapters usually add a small fee for operating costs — it's typically less than $5 per month. You can also opt to join up online exclusively for $26 plus an additional $1.50 service fee.
The TOPS weight-loss retreats happen year-round and costs around $150 for a weekend and $350 to $450 for a five-day retreat. Their main purpose is to relax, learn and get motivated to lose weight — not necessarily be quick-fix for slimming down.
The Good
Meal plan is well-balanced and includes all the food groups.
Excellent support system.
Weight maintenance is just as important as losing weight.
Inexpensive.
Helpful website.
The Not-So Good
Learning the portions and exchanges can take time and patience.
Bottom Line:
TOPS is an excellent program that relies on motivation and support to help you make life-long changes to your eating and exercise habits.
TELL US: Have you tried TOPS?
More posts from Toby Amidor.
Similar Posts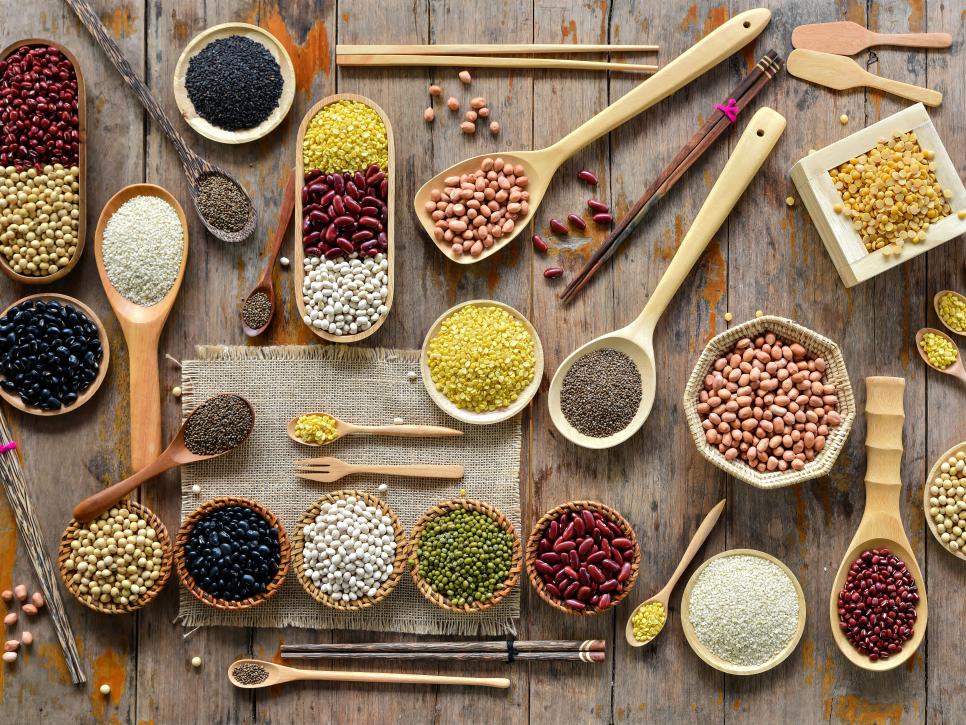 If you follow a meatless diet, make sure you're getting enough of these 6 key nutrients....