When it comes to budget shopping, I tell all my clients: "Get familiar with the bulk aisle!" This part of the supermarket can be a real money-saver for many reasons.
As the name implies, you can you get a lot of something (for a reasonable amount) in the bulk aisle, but you can also get just a little, too. How's that helpful? Well, say you're making a recipe that calls for an unusual ingredient, you probably just want to buy what you'll need for the dish rather than an entire package that will likely go to waste (i.e. wasted money).
The bulk aisle works great for when you want to try new ingredients, too. I like being able to weigh out a little bit of a grain or a spice without having to commit to the whole package.  Better still, the bulk aisle always has fresh ingredients.
More bulk-aisle basics to know:
Just because the ingredients are sold/displayed in bulk doesn't mean you have to buy in bulk. Only weigh out as much as you need.
Buying bulk ingredients is eco-friendly — there's less energy and packaging used during manufacturing and you can store your goodies in reusable containers at home.
Look for hidden treasure and get creative in the kitchen. My grocer carries millet, amaranth, mung beans, split peas and kamut, to name a few.
Bulk items are of equal or greater quality to their packaged counterparts…especially if you shop somewhere with high turnover.
To give you a sense of the savings, I compared some pantry staples at my local grocer and here is what I found:

TELL US: What do you buy from the bulk section?
Katie Cavuto Boyle, MS, RD, owns HealthyBites, LLC.
More posts from Katie Cavuto-Boyle.
Similar Posts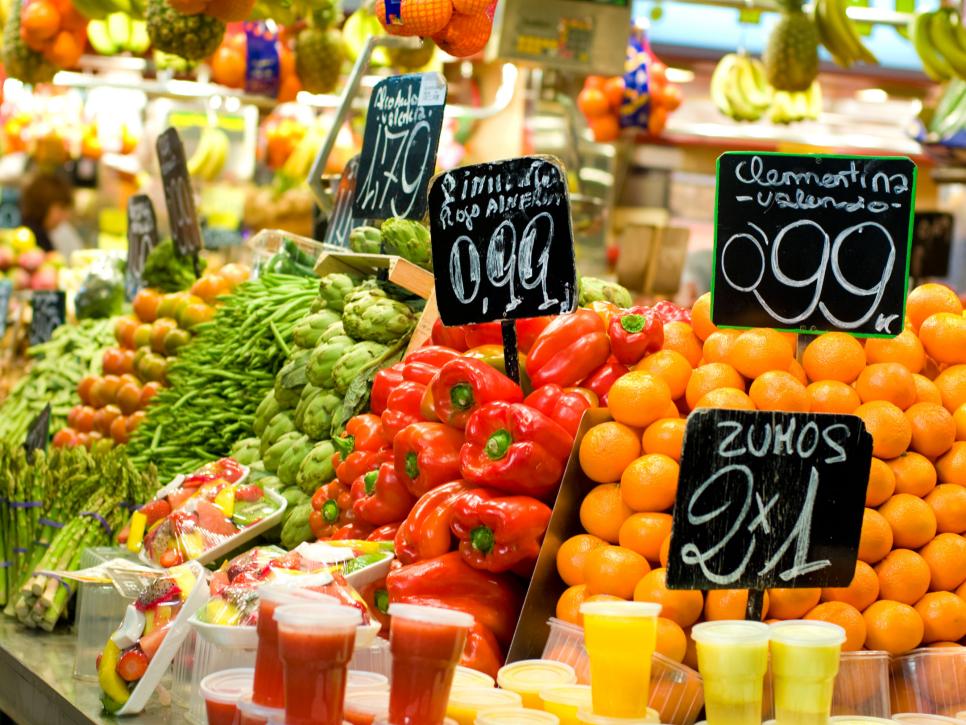 Stave off vacation weight gain with these easy, nutritionist-approved tips. ...