The ingredient lists on most packaged condiments are just plain scary! The added sugar, salt and other unpronounceable preservatives make these basic dips and spreads practically junk food. With some simple ingredients and easy prep work, you can make your own. We're starting out with three of the most popular condiments: ketchup, mustard and tartar sauce.
Ketchup
Many of the brands you'll find at the market are overly salty and sweetened with high-fructose corn syrup. Ketchup wouldn't be the same without its sweet and salty flavor mix; my homemade version below uses brown sugar and has 50% less sodium than the bottled stuff. Because it's winter, we used canned tomatoes but you could replace that with fresh ones when they're in season.
Easy Homemade Ketchup
Yield: 2 cups
1 1/2 tablespoons olive oil
1 medium onion, chopped
1 (28-ounce) can whole tomatoes, pureed in a blender and strained to remove any seeds
2 tablespoons tomato paste
1 clove garlic, minced
1/2 cup cider vinegar
1/2 cup packed brown sugar
1/4 teaspoon ground ginger
1/4 teaspoon ground allspice
1/2 teaspoon salt
1/4 teaspoon pepper
Heat oil in a large saucepan over medium heat. Add onion and sauté for 5 minutes until softened. Add remaining ingredients and stir to combine. Bring mixture to a simmer and cook uncovered for 1 hour, stirring occasionally. Transfer to a blender and blend until smooth. Store in an airtight container in the refrigerator for up to two weeks.
Nutrition Info (per tablespoon):
Calories: 15
Fat: 0 grams
Saturated Fat: 0 grams
Carbohydrates: 6 grams
Protein: 0 grams
Cholesterol: 0 milligrams
Sodium: 70 milligrams
Fiber: 0 grams
Mustard
There are dozens of low-calorie mustards at the grocery store — plain, honey mustard, dijon, on and on. Some packaged mustards have a few basic ingredients while others have added salt and sugar (so be sure to check those ingredient lists). Making your own mustard is all about mustard seeds and vinegar. This recipe from Emeril Lagasse uses both yellow and brown seeds (which you can find at most grocery stores) along with some extra flavor from shallot, white wine and a hint of allspice.
For a simpler version, follow the steps from the recipe above using a combination of mustard seeds, vinegar, water and a pinch of salt. You can also jazz up store-bought plain yellow or Dijon mustard with a little honey or horseradish.
Tartar Sauce
Creamy tartar sauce is a classic condiment for seafood but most bottled versions are full of fat, high-fructose corn syrup, sugar and preservatives that up the sodium content. This version cuts the fatty mayo with non-fat Greek yogurt — it has less fat and cholesterol, more protein and zero added sugar.
Lemon & Yogurt Tartar Sauce
Yield: 3/4 cup
1/4 cup non-fat Greek yogurt
2 tablespoons mayonnaise
1 dill pickle, finely chopped
1 tablespoon freshly squeezed lemon juice
1/4 teaspoon lemon zest
1/8 teaspoon kosher salt
Hot sauce to taste (optional)
Combine ingredients in a small bowl and mix well. Store in the refrigerator for two to three days.
Nutrition Info (per tablespoon):
Calories: 20
Fat: 1.5 grams
Saturated Fat: 0 grams
Carbohydrates: 1 gram
Protein: 1 gram
Cholesterol: 0 milligrams
Sodium: 75 milligrams
Fiber: 0 grams
Only have time for the store-bought brands? Check out our tips for smart buys in the condiment aisle.
More posts from Dana Angelo White.
Similar Posts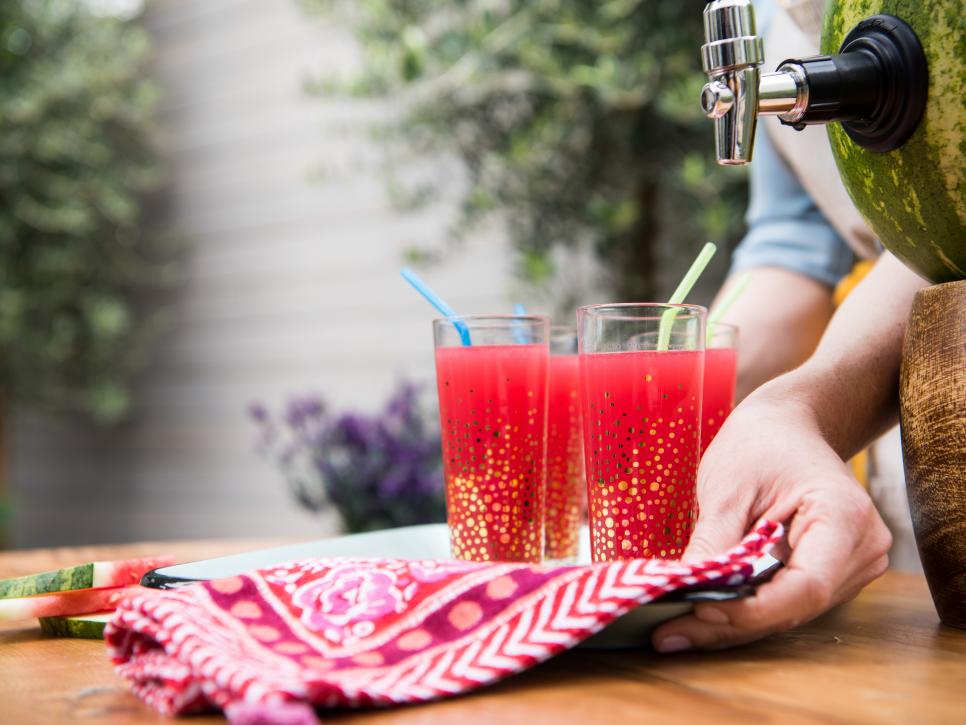 Tips and ideas for enjoying watermelon....