Have you ever bought a bag of bird seed? Surprise, you have purchased millet! Though tiny, millet has a lot to be proud of. It's a delicious alternative to traditional grains and can be cooked in a variety of ways. Believe me, this isn't just for the birds.
Millet Basics
You can consider these little yellow kernels to be ancient grains — they've been used in African, Asian and Indian cuisine for thousands of years. Commonly called a grain, it's actually a seed and manufacturers have to hull it before we can eat it; after hulling, the germ remains, which maintains its nutritional integrity. Millet is gluten free and packed with magnesium and fiber.
So, where do you get this groovy grain and how do you use it? Depending on the store, millet is available pre-packaged and in bulk (the cheapest option I've found has been less than $2.00 a pound). You can also buy it in flour form, which is wonderful for baking. When purchasing and storing millet, keep it in an airtight container so it is free of moisture.
Cooking With Millet
Adding this grain to dishes is a lot of fun. Depending on the amount of liquid you use while cooking, the consistency of the final product can be creamy or light and fluffy. You can use millet in hot cereals, savory side dishes and even baked goods — it's very versatile! If you toast your millet dry in a pan before cooking it, you can add a nutty, earthy flavor. Always rinse your millet before cooking to remove any dirt and grit.
Here's a basic recipe: Add 1 part millet 2 1/2 parts liquid in a pot. Bring to a boil, cover and simmer for 25 minutes. For a creamier texture, just stir the millet every 5 minutes or so and add extra liquid gradually throughout the cooking process.
When you are ready to get creative, try one of these tasty recipes.
Millet Mashers
Servings: 4
1 tablespoon olive oil
1 medium onion, chopped
1 clove garlic, minced
1 cup millet
2 cups cauliflower, chopped
3 cups water or low sodium vegetable stock
2 tablespoons fresh chives
Heat the oil in a medium saucepan and sauté the onions and garlic with a pinch of salt until tender (2 to 3 minutes). Add the millet and toast for 1 to 2 minutes. Add the cauliflower and liquid, cover and bring to a boil. Reduce the heat to low and simmer for 25 to 30 minutes or until millet is tender. Remove the pan from the heat, season with salt and pepper and mash. Add the chives and mash to combine and serve.
Nutrition Info (per serving):
Calories: 255
Total Fat: 5.5 grams
Saturated Fat: 1 gram
Total Carbohydrate: 44 grams
Protein: 7 grams
Sodium: 197 milligrams
Cholesterol: 0 milligrams
Fiber: 7 grams
Millet Breakfast Cereal
Servings: 4
1 cup millet
3 cups water
1 cup pear, peeled and diced
1/4 cup dried cranberries
1/4 teaspoon ground cinnamon
2 tablespoons sliced almonds
4 teaspoons honey or agave nectar, divided
Combine millet, water, apple, cranberries and cinnamon in a pot. Bring to a boil, cover and reduce heat to low and simmer for 25 minutes or until tender. Serve with a garnish or almond slices and a drizzle of agave nectar or honey.
Nutrition Info (per serving):
Calories: 270
Total Fat: 3.5 grams
Saturated Fat: 0 gram
Total Carbohydrate: 55 grams
Protein: 6 grams
Sodium: 0 milligrams
Cholesterol: 0 milligrams
Fiber: 6 grams
More posts from Katie Cavuto-Boyle.
Similar Posts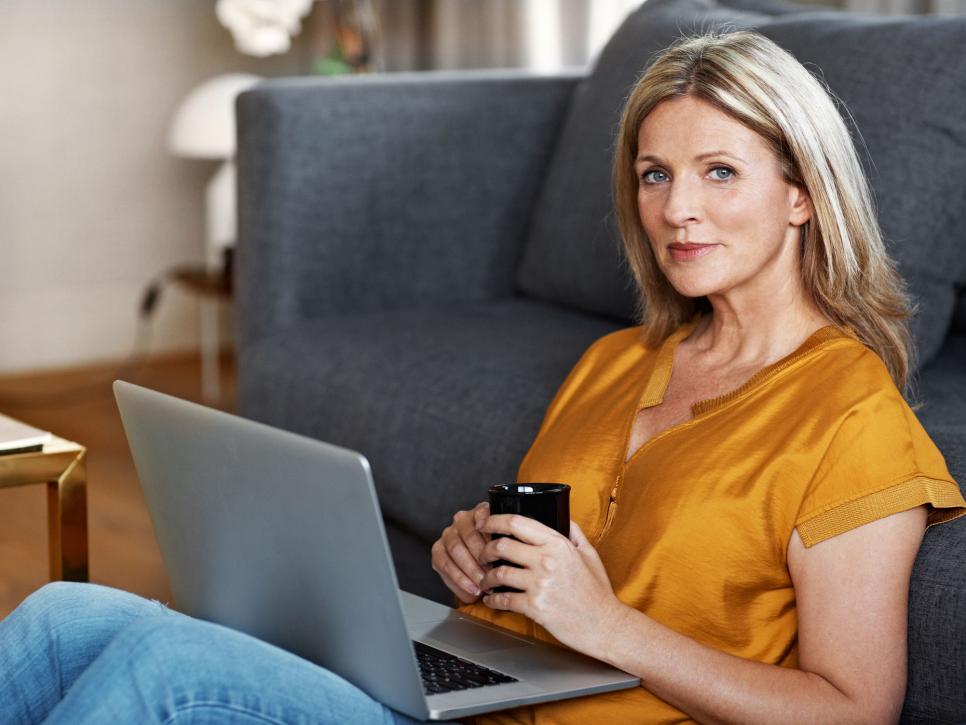 Some are claiming that they've found the fountain of youth, and it's in a bottle at your local vitamin shop....