Three ounces of shrimp only contains 84 calories and 1 gram of fat and comes packed with selenium and energy-boosting B-vitamins. As long as you keep portions under control (and forgo the frying), there's no need to stress about the cholesterol. Shrimp lovers, try these five recipes.
Sautéed
Cook shrimp in a touch of oil and add a combination of your favorite veggies and spices. Serve with a half-cup serving of couscous, wild or brown rice on the side and enjoy.
RECIPE: Garlic Basil Shrimp
Roasted
Don't forget the shrimp cocktail the next time you host a party. Roasting will keep your shrimp moist and the delicious cocktail sauce is low in calories (shhh, don't tell your guests!).
RECIPE: Roasted Shrimp Cocktail (pictured above)
Grilled
Toss shrimp in your favorite low-calorie sauce and fire up the grill. Thread shrimp and your favorite veggies on kabobs, serve with rice and you've got a quick and easy meal. Or try topping greens with grilled shrimp for a light lunch.
RECIPE: Lime Chicken and Shrimp Kabobs
Boiled
Cozy up to a soup or stew during a cold winter night. Use aromatic veggies such as onions and garlic along with your favorite seafood combinations — shrimp, clams and mussels, for example.
RECIPE: Provencal Shellfish Stew
Baked
Bake shrimp with savory feta for a new take on a casserole. This quick dish takes less than 30 minutes to prepare and you can quickly reheat leftovers in the oven or office microwave.
RECIPE: Baked Shrimp With Tomatoes and Feta
More posts from Toby Amidor.
Similar Posts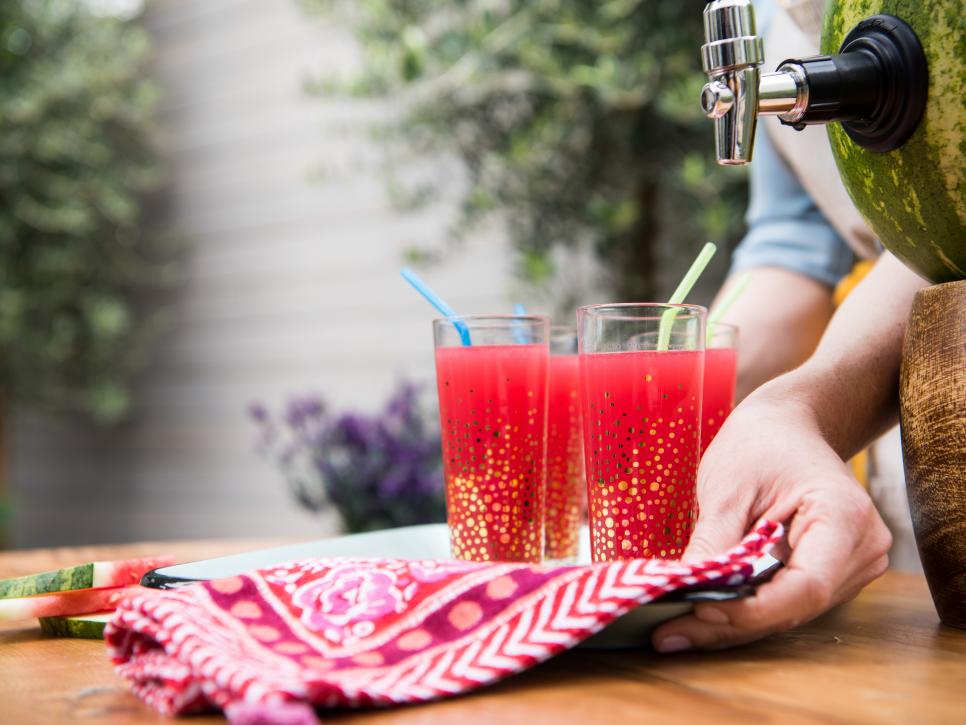 Tips and ideas for enjoying watermelon....