In this week's nutrition news: the FDA urges increasing the serving sizes listed on packaged foods, Jillian Michaels sued over her weight loss supplement and find out what Abe Lincoln ate.
First Lady Unveils Anti-Obesity Campaign
This week, the first lady launched the Let's Move campaign, which is aimed at fighting childhood obesity. They campaign includes many key players taking action to help. The American Beverage Association has agreed to clearly post calories on the front labels. School cafeteria vendors are promising to cut sugar, salt and fat and increase whole grains, fruits and veggies on menus. Even mega media companies such as Walt Disney, NBC, Universal and Viacom have agreed to run public service announcements. Do you feel these efforts will be effective in helping our kids be healthier?
Revamping Serving Sizes
We've told you how some food manufacturers have started displaying the calories per serving on the front of their food labels. Even though this is an important step forward, the FDA is now urging food manufacturers to increase the serving sizes and make them more realistic (who eats seven chips or a ½ cup of cereal anyway?!). The agency feels both these steps together will be most effective in allowing folks to make the best decisions — especially if they're trying to watch their calories.
Jillian Michaels Misleading Supplement
If you're buying weight-loss supplements because a big star is promoting it, you may want to reconsider. A California woman filed a lawsuit against "The Biggest Loser" hardcore trainer Jillian Michaels over her promotion of the weight-loss supplement Jillian Michaels Maximum Strength Calorie Control. The product's marketing claims if you pop two supplements before your main meals, you'll lose weight (and as we all know, there is no magic pill!). The woman suing says she bought the products because Michaels was endorsing it. The woman is also taking the diet and weight-loss manufacturer Basic Research and ThinCare International, who produce other products endorsed by the reality show star, to court.
Dessert from the Sky
With snow blanketing much of the country lately, what better way to use the white stuff than by making dessert? Snow cream is a combination of freshly fallen snow, milk, cream (or condensed milk), sugar and vanilla. If you've got some fresh snow in your backyard, give Paula Deen's Snow Ice Cream a try!
What Was on Abe Lincoln's Menu?
I'm fascinated with the history and culture of food — I've even taught a course on the subject. In honor of Lincoln's birthday (it's today!), I did a little digging to see what was on our 16th president's menu. Abe Lincoln was from a poor family living in the prairie, where corn was a staple — corncakes was one of his favorites. While in the White House, Lincoln's daily meals consisted of an egg and coffee for breakfast, biscuit, seasonal fruit and milk for lunch, and then a small dinner. It's no wonder he was so thin!
More posts from Toby Amidor.
Similar Posts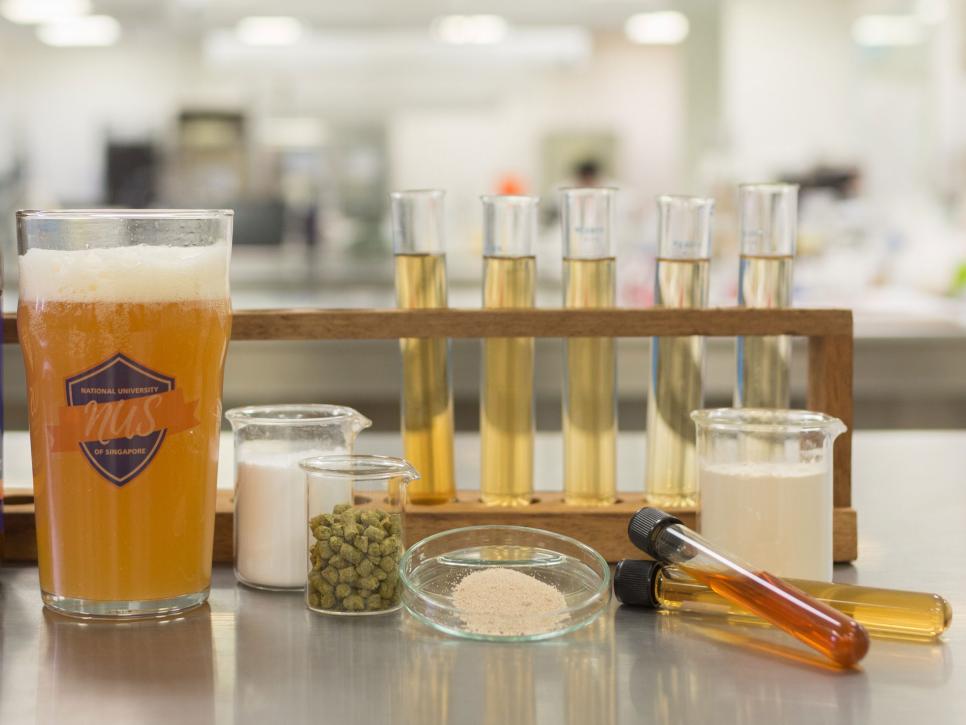 A research team at the National University of Singapore has created a probiotic sour beer....