When I was a little girl, my dad's specialty was chocolate pudding. Believe me, if my dad can make homemade pudding, so can you. Who needs the boxed stuff?
The Nutrition Lowdown
A half cup of ready-to-eat, packaged pudding contains 100 calories, 17 grams sugar and 1 gram fat. The calories in the dry mix vary depending on the type of milk you add — using reduced fat milk (or 2%) comes out to around the same as the ready-to-eat container. Homemade pudding may contain a few more calories, but it doesn't have the laundry list of added chemicals, preservatives and colorings that most packaged puddings or mixes do.
The Ingredients
You can make a slimmed-down chocolate pudding in about 10 minutes — talk about a speedy dessert! No need for fancy equipment, and your kids can help out, too. Many traditional recipes call for heavy cream and lots of butter. Trade that for whole milk and only 1 to 2 tablespoons of butter can help skim off some calories and lower the artery-clogging fat. If you're looking to create a vegan pudding, try silken tofu in place of milk.
Unsweetened cocoa powder gives chocolate pudding its rich flavor, but you'll need to add some sugar for that yummy sweetness. Vanilla or almond extra give it an extra zing without adding many calories.
Sure, plain pudding is good, but why not sprinkle it with dark chocolate shavings or add a dollop of whipped cream? To control portions, serve pudding in ramekins or champagne glasses. Add fruits like strawberries or blueberries to it, too. In the summer, you can place pudding mix in popsicle molds and pop in the freezer for a cool treat.
Make It Yourself
Below, Dana shared her chocolate pudding recipe (which is originally her grandmother's). She makes a large batch, which can be stored in the fridge for up to 1 week.
Nonnie's Chocolate Pudding
Serves: 4
2 cups whole milk
1 tablespoon unsalted butter
5 tablespoons sugar
2 tablespoons unsweetened cocoa powder
2 tablespoons cornstarch
2 tablespoons water
1 teaspoon pure vanilla or almond extract
In a medium saucepan, combine milk and butter. Heat over medium-low heat, stirring gently to melt butter. In a small bowl, combine sugar, cocoa and cornstarch — add water and mix to create a paste. Add paste into milk mixture and whisk well to combine. Raise heat to medium and cook, stirring with a wooden spoon until thick and bubbly, about 5 minutes. Remove from heat and stir in extract. Transfer to a bowl or 4 ramekins and cover with plastic wrap (make sure the plastic is touching the pudding to prevent a skin from forming). Refrigerate for at least 4 hours.
Nutrition Info (per 1/2 cup serving):
Calories: 152
Total Fat: 4 grams
Saturated Fat: 2 grams
Total Carbohydrate: 27 grams
Protein: 4 grams
Sodium: 340 milligrams
Cholesterol: 12 milligrams
Fiber: 1 gram
More posts from Toby Amidor.
Similar Posts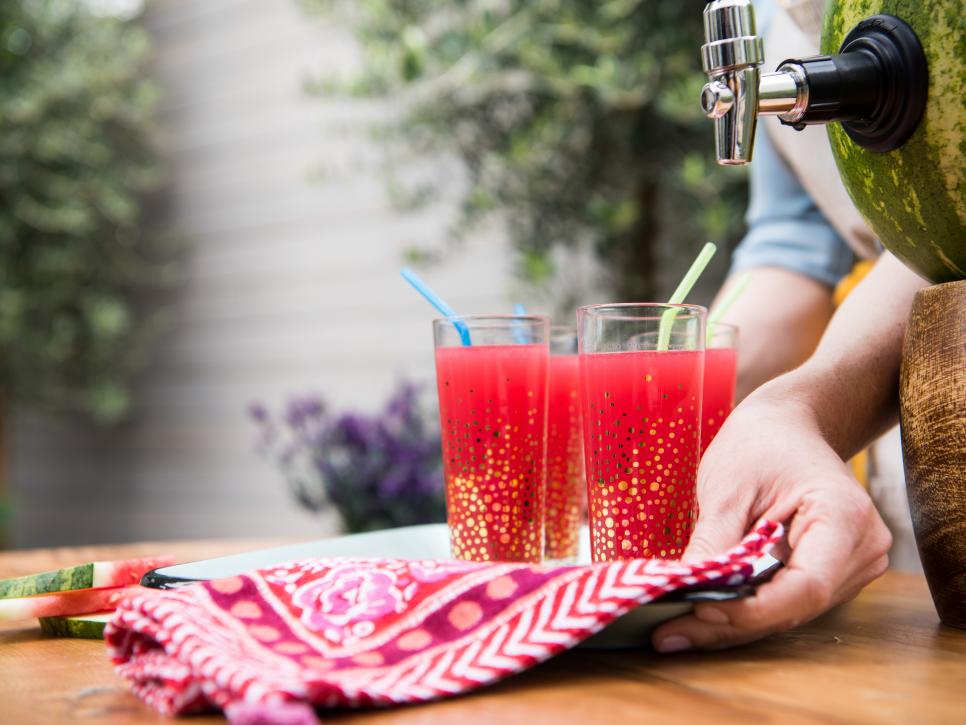 Tips and ideas for enjoying watermelon....