This holiday favorite is guaranteed to get smiles out of your guests. If you're a mulled wine virgin, no worries — it's super simple to whip up a delicious batch in no time.
What Is It?
Mulled wine can be red or white — just pick your favorite variety — but most are made with red wine. Once you've picked up a bottle, it's up to you to heat it and throw in some cinnamon, anise, allspice, clove or other flavorings to give it that specialness. The majority of the calories come from the wine and the cider you use as a base but with it comes wine's much-touted flavonoids. Apple cider also contains the antioxidant vitamin C and potassium, which is good for heart health.
Making Your Own
This drink is unbelievably easy to make! Pour a bottle of red wine like Cabernet Sauvignon or white wine like Pinot Grigio and apple cider in a large pot and toss in your flavorings of choice. Try cinnamon, cloves, star anise, ginger or nutmeg. A touch of lemon or orange peel or dried fruit is another simple addition. Bring the entire mixture to a boil, lower the heat and simmer for 10 minutes. Before serving, remove the spices by pouring mixture through a sieve. Still not sure? Watch this Ina Garten video to see how easy this really is.
You can also make mulled wine by running your mixture through a coffee percolator; this way all your spices stay separated from the liquid. Another method is to use a tea ball, which works well when using whole spices. You'll want to break up the whole spices and ground the nutmeg for the best flavor and leave the spice-filled tea ball in your mug or saucepan for at least 5 minutes. If alcohol is not an option, mulled cider (created the same way as mulled wine) is the way to go.
More posts from Toby Amidor.
Similar Posts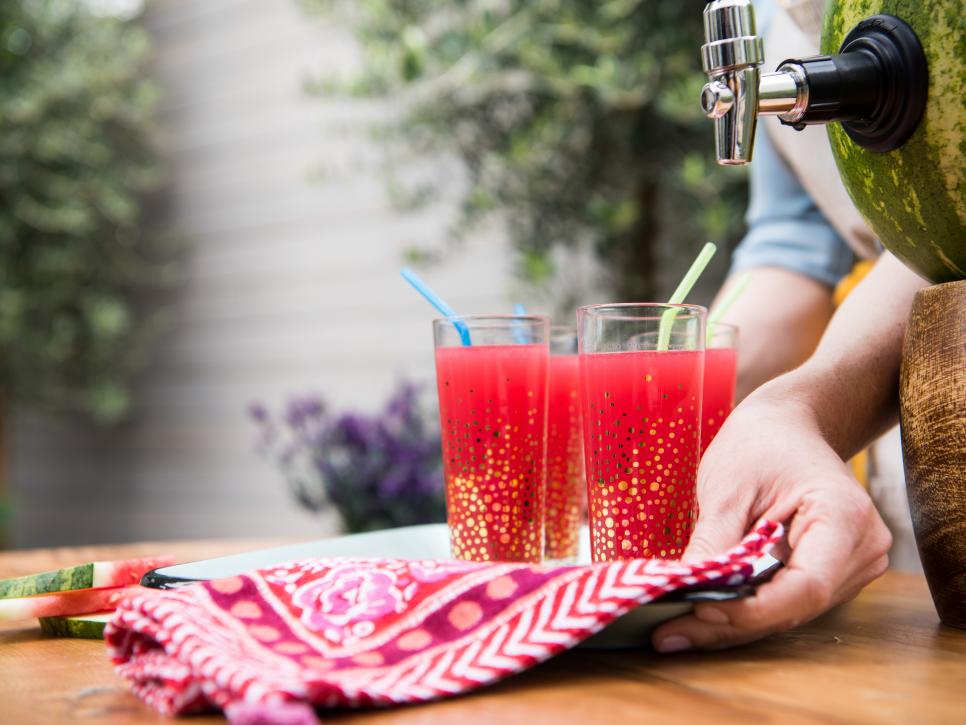 Tips and ideas for enjoying watermelon....