When it comes to Christmas dinner, anything goes. Every family has their favorite classics, but we like to mix it up each year with simple, yet elegant dishes. This holiday, we're doing a lighter, steakhouse-inspired meal but without all those extra calories.
Toast the Holiday
I love to greet my guests with a cocktail. It's the best time of year for pomegranates, so these martinis are perfect. Make a large pitcher ahead of time instead of running back and forth from the bar.
RECIPE: Pomegranate Cosmos

Light Bite
Clams make a tasty and delicate first course. Dress them up for the holiday with red bell pepper, pancetta and a touch of Parmesan cheese.
RECIPE: Clams Casino

Main Event
Beef tenderloin is a lean cut of meat that's always a crowd-pleaser. To go along with it, serve baked potatoes with a side of creamy herb and yogurt topping and some simple wilted greens.
Sweets & Treats
I don't crank out the desserts because guests inevitably bring some along — cookies, sweet breads and more. To balance, serve a fruit salad or some decadent chocolate-covered strawberries finish off the meal.
More posts from Dana Angelo White.
Similar Posts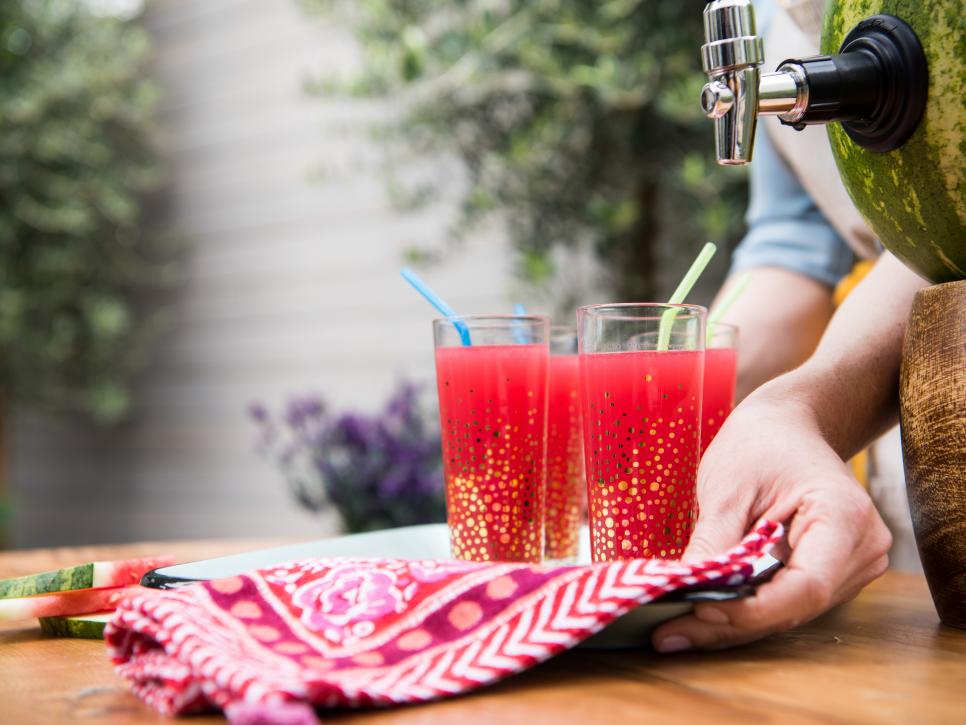 Tips and ideas for enjoying watermelon....