Throwing a party can be overwhelming, especially when planning the menu. You may be convinced the ultimate spread includes a fatty cheese ball, sugary cookies and loads of alcohol, but healthy and tasty fare is possible. Here are top tips for planning and a bunch of recipes for your shindig.
Our Top Tips
A few things to keep in mind when deciding on your holiday party menu:
Include all the food groups in your spread — fruits, veggies, dairy, protein and whole grains.
Balance out the higher-fat stuff (cookies or cheese) with some lower-fat items (veggie pieces and bean dips).
Finger foods help keep portions small.
Use smaller-sized plates and serving spoons (especially for dips) — this will stretch your offering and keep overeating in check.
Add in one or two smaller-sized fried foods and balance them with foods prepped healthier ways, such as baked, grilled, or roasted dishes.
Offer both alcoholic and non-alcoholic beverages.
Don't skip dessert but keep portions small and offer some fresh fruit along with more decadent choices.
Take a few minutes to calculate how much food you really need — no need to have an overwhelming amount of leftovers (we know who's going to be munching on those!).
What To Put On Your Spread
Now that you know the basics for keeping balance, how about some specific recipes to try? Here are 30-plus ideas to make sure you're covered…
Dip Them With…
Whole grain crackers
Raw veggies (crudité) or sliced fresh fruit
Baked chips
More posts from Toby Amidor.
Similar Posts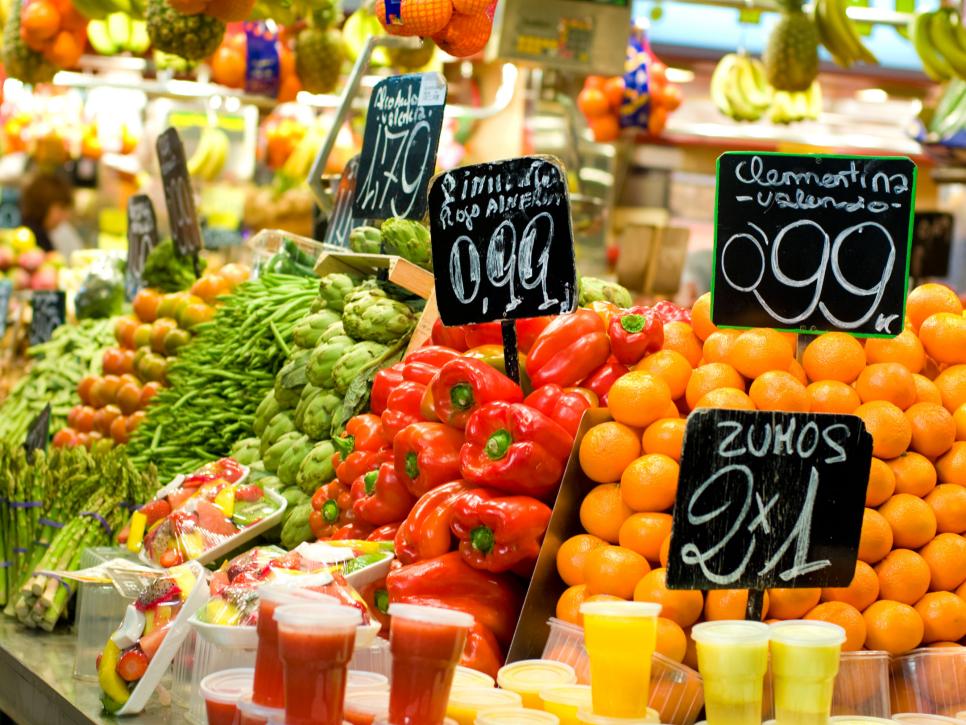 Stave off vacation weight gain with these easy, nutritionist-approved tips. ...