Fancy nut mixes can be wonderful holiday treats, but some packaged varieties are loaded with sweeteners and too pricey. Why not make your own this year? Whip up a batch for snacks, parties and gifts.
Healthy Choices (and Portions)
Nuts are full of healthy unsaturated fats, vitamin E, iron and protein. Almonds and walnuts, in particular, are good sources of omega-3 fats. Despite those benefits, you don't want to overdo it; one nut contains about 7 calories on average. Grab 10 or 12 nuts (no more than 1/4 a cup) and have something else along with them — a piece of fruit or low- fat yogurt.
Any healthy spiced nut concoction should only contain nuts, spices and possibly a small amount of butter or sugar. If you opt for packaged varieties, avoid ones with lots of extra oil (which means the nuts may have been fried) and highly processed sweeteners such corn syrup and high-fructose corn syrup — check the ingredient labels!
Making Your Own
Choose any combination of spices you — or your guests — like. Chili or curry powder, garlic, cinnamon, cumin, salt, pepper, brown sugar, ground mustard or orange peel are just a few ideas for a flavor boost. To get the spices to stick to the nuts, use egg white, butter or blanch the nuts in boiling water (see my recipe below). Some recipes call for nuts to be fried in oil prior to seasoning, but this adds unnecessary fat– you can make them just a delicious without all the extra calories. After a quick dip in the spices, pop in the oven to bake in the flavor.
As for the specific nuts, take your pick — almonds, walnuts, pecans, cashews or macadamia nuts (or whatever else you like). Start with raw or dry roasted, unsalted nuts so you can control the flavors. Use full sized nuts (or halves) instead of chopped pieces so they cook evenly.
My favorite preparation couldn't be easier. Mix together some powdered sugar, cinnamon, sea salt, black pepper and a pinch of cayenne pepper in a medium bowl. Give nuts (I like walnuts or pecans) a quick dunk in boiling water (about 2 minutes), drain and toss them in the spice mixture. Shake off the excess spices and transfer the nuts to a baking sheet. Bake at 350-degrees for 10 to 12 minutes, turning once, until golden. Then just cool and serve.
These candied nuts are fabulous for a quick snack along with an apple or over mixed greens with sliced pears, goat cheese and balsamic vinaigrette. You can also wrap them up in simple cellophane gift bags for a hostess gift or as part of a gift basket with some cheese and a great bottle of wine.
More posts from Dana Angelo White.
Similar Posts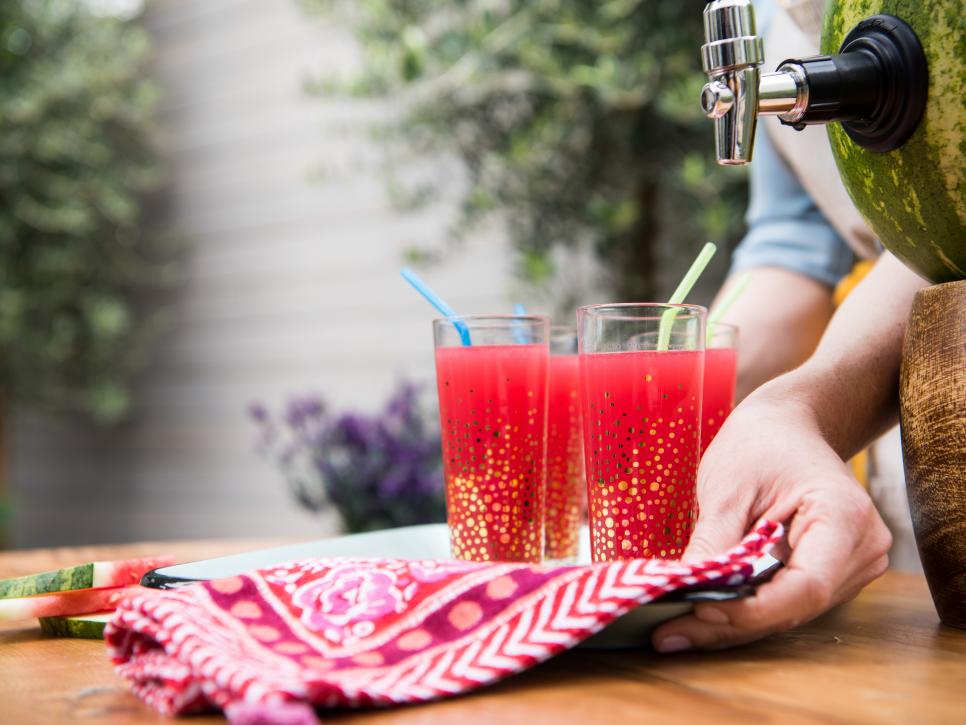 Tips and ideas for enjoying watermelon....