In this week's nutrition news: More evidence that obesity decreases your life expectancy, drinking sugary sodas may lead to diabetes during pregnancy and China will soon produce genetically modified rice.
Trans Fats & Heart Attack Risks
Research has consistently shown that a diet high in trans fat increases our "bad" cholesterol (a.k.a. LDL) and decreases the "good" cholesterol (a.k.a. HDL). With heart disease as the top killer of women, trans fats are getting no love these days. In fact, a new study looked at women diagnosed with coronary heart disease and found those who got about 2.5% of their daily calories from trans fat were three times more likely to die of a sudden heart attack than those who ate less than 1% of their daily calories from trans fat (that's about 2 grams or less).
Exercise Helps Ward Off The Flu
With the swine flu vaccine not available everywhere, people are looking for other ways to stave off the flu. How about more exercise? A recent report found that moderate exercise can help ward off upper respiratory infections (such as the flu) and help strengthen your immunity. More exercise isn't necessarily better, though, so this doesn't mean you should overdo it. Stick to 30 to 45 minutes of physical activity most days of the week.
Sodas Linked to Diabetes During Pregnancy
Trying to get pregnant? Cut back on those sugary colas. A new study found that drinking five servings of them per week before pregnancy can increase a woman's chances of developing diabetes during pregnancy — by 22% to be exact. Researchers followed a group of nearly 14,000 women for 10 years and those who had the least risk for diabetes only drank one serving or less per month. This is just another reason to cut down on soda.
Rising Obesity Lowers Life Expectancy
A new study examined previous national health surveys to forecast the life expectancy and quality of life for a typical 18 year old from 2005 to 2020. The good news: Smoking has decreased over the past 15 years and that's increased life expectancy estimates by 0.31 years. The bad news: The rapid rise in obesity has reduced life expectancy by 1.02 years. Overall, this means net life expectancy has decreased by 0.71 years.
With a Side of Genetically Modified Rice?
Many foods are manipulated by scientists these days to have a specific trait — say, a strong resistance to pests or weed growth. These genetically modified (GM) foods (corn, cotton and soybeans are major ones) are grown in the U.S., Canada and many other countries. Well, add China to the list. Their government just gave the "okay" for producing GM rice — a significant announcement considering they are the world's top rice producer. Assuming all approvals are met, China's GM rice should be on the market within two to three years. What's your take on genetically modified foods?
More posts from Toby Amidor.
Similar Posts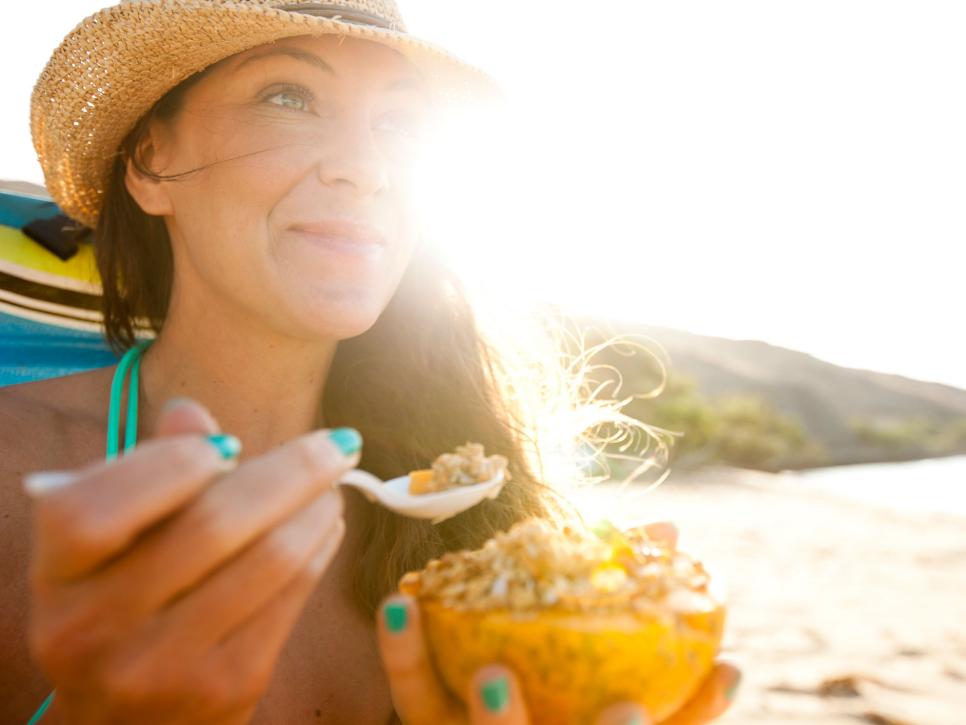 Are you overeating thanks to a deceptive "health halo?"...