In this week's nutrition news: There is a hot debate over chocolate milk, BPA has been linked with a decreased sex drive and raw oysters harvested during warm months are under scrutiny.
Debate Over Chocolate Milk
This week, the Dairy Council released some interesting pro chocolate milk statements (links to a pdf) after all the debate about promoting the highly sweetened stuff more than plain white milk. Recently, several school districts pulled chocolate milk from their lunch menus. I agree with an Illinois school's choice to serve chocolate milk only on Fridays (what a good example of moderation!). Although chocolate milk is high in sugar, it also has tons of bone-building calcium, protein and vitamin D, and if soda is the other alternative, it's a smarter choice.
Pedometers Help Shed Pounds
Have you seen anyone wearing those small electronic devices that measure the number of steps you take? According to Stanford researcher Dena Bravata, who reviewed numerous studies on pedometer use, there's evidence that folks who wear them get more exercise, lose weight and lower their blood pressure. She found that people who wear them walk an average of one mile more a day than those who don't. With holiday season around the corner and worries about winter weight gain, this is a perfect stocking stuffer. Make it a competition for the whole family to see who gets the highest numbers daily.
Raw Oysters Banned During Warm Months
Raw oysters harvested from the Gulf of Mexico are not a problem in the cooler months. However, once the weather (and water) starts to warm up, bacteria called vibrio thrive on these ocean dwellers. It seems the oysters harvested from Gulf of Mexico are the source of nearly all deaths associated with raw mollusks each year. The good news is that processing or cooking the oysters makes them safer to eat, but many folks argue that raw just tastes better.
BPA Linked to Impotence
Last week, we told you that the National Institute of Health (NIH) is investigating the effects of BPA and our health. This week, a new study study found that factory workers in China exposed to high levels of BPA (around 50 times higher than folks in the U.S.) reported impotence and lowered sexual desire. That just put a damper on my use of plastic anything!
Mystery Food Quiz
Are you a food whiz? Take this really fun quiz (we loved it!) and see how you do on identifying these foods. Tell us how you score and which foods threw you for a loop. (Dana got them all right!)
More posts from Toby Amidor.
Similar Posts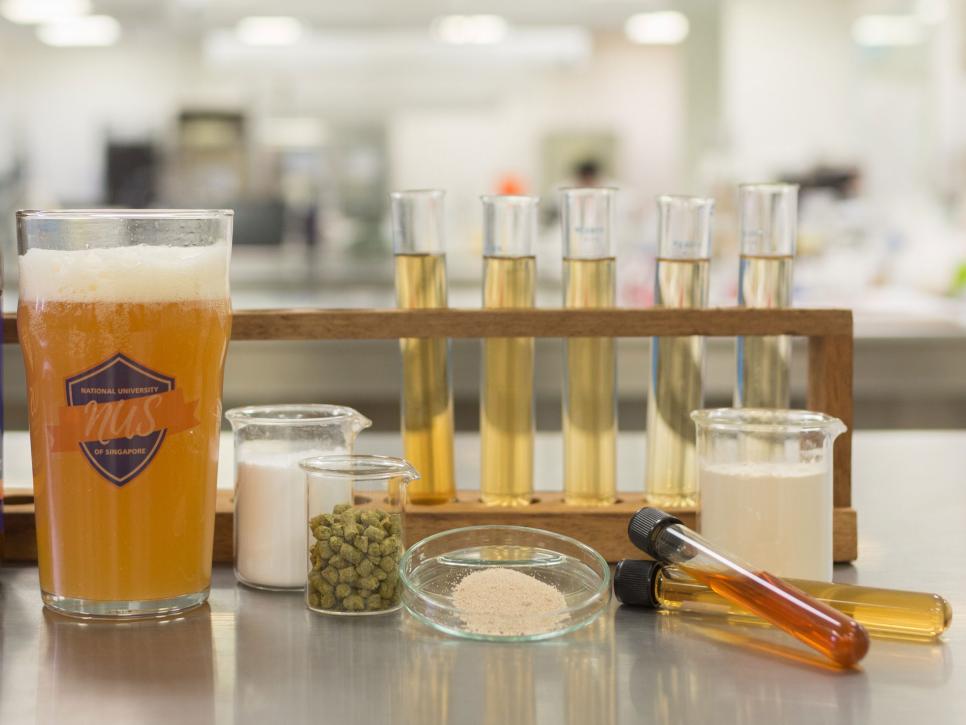 A research team at the National University of Singapore has created a probiotic sour beer....