This festive, seasonal squash soup is going to kick off my Thanksgiving meal this year. It whips up pretty easily with an immersion blender, but if you don't have that tool, running batches through a blender is a simple solution.
Butternut Squash Soup
Serves: 6
3 tablespoons olive oil
1 onion, chopped
3 cloves garlic, chopped
2 fresh sage leaves
2 teaspoons fresh thyme
1 teaspoon Worcestershire sauce (or vegetarian substitute)
1 1/2 teaspoons kosher salt, plus more to taste
Freshly ground black pepper
14-ounce canned crushed tomatoes (half of a 28-ounce can)
1 medium butternut squash, peeled and diced
4 cups homemade or low-sodium chicken or vegetable broth
2 teaspoons sherry vinegar
Optional Garnishes:
Toasted pine nuts or pumpkin seeds
Crème fraiche
Heat olive oil in a soup pot over medium heat. Add the onion, garlic, sage and thyme; salt and season with black pepper. Cook for 5 minutes. Add crushed tomatoes and Worcestershire; cook, stirring occasionally for 5 minutes. Add squash, 1 1/2 teaspoons salt and continue to cook for 10 to 12 minutes. Add the broth; bring to a simmer and cook until the squash is tender. Puree soup in a blender (in batches), or leave in the pot and use an immersion blender. Stir in the vinegar, and serve warm with a dollop of crème fraiche and sprinkled with toasted pine nuts or pumpkin seeds.
Nutrition Information per serving:
Calories: 169 calories
Total Fat: 7 grams
Saturated Fat: 1 gram
Total Carbohydrate: 27 grams
Protein: 3 grams
Sodium: 400 milligrams
Cholesterol: 0 milligrams
Fiber: 5 grams
More posts from Dana Angelo White.
Similar Posts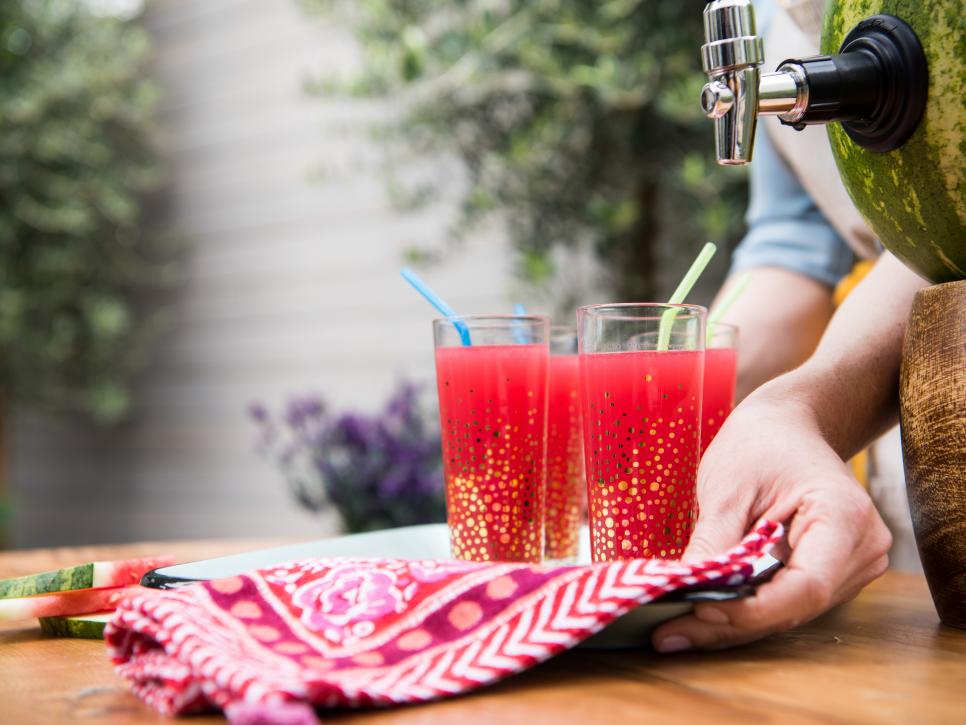 Tips and ideas for enjoying watermelon....