In this week's nutrition news: A study shows the chronically stressed turn to fatty foods, kid-friendly TV channels are full of junk food ads and have you checked your fridge for recalled beef?
E. Coli Strikes Again
Two people have died and many others have been sickened by the latest E. Coli outbreak. The possible culprit: ground beef. Investigators think the tainted beef came from a western New York manufacturer, who voluntarily recalled 545,699 pounds of it this past weekend. The recalled beef and beef patties were made between September 14 and 16 and are stamped "EST 492." Check your fridge and freezer to make sure you don't have any of the tainted meat. If you do, just return the product to the store for a full refund.
The Highly Stressed Turn to Fatty Foods
Do you eat when you're under pressure? Researchers at the University of California at San Francisco set out to see if there's a relationship between chronic stress and eating behaviors. They interviewed more than 600 overweight or obese women to see what they ate and what stressed them out. Results showed that folks who are chronically stressed tend to choose more high-fat foods and ate because they were upset rather than hungry. Learning how to listen to your hunger cues and restrain yourself is not an easy thing, but it's important in order to live a healthy lifestyle.
Major Study of BPA in the Works
We told you about BPA concerns in baby bottles, and our readers expressed their fears. Now canned goods are under scrutiny, and the concern about the dangers of ingesting BPA (bisphenol A), even in small amounts, is growing. The National Institute of Health is investing $30 million dollars to study the effects of BPA on our health, which will focus on low-dose exposure. Animal studies have linked BPA with weight gain, early onset puberty, cancer and diabetes. The FDA plans to release a statement in late November. Stay tuned for an update on what they have to say.
Kids Inundated with Junk Food Ads
Every time my son sees a commercial for a junk food on TV, he immediately asks me to buy it — talk about the influence of advertising! It's well documented that too many junk food commercials are not beneficial for a child's health. A new study found that nearly 33% of commercials on kid-targeted networks were for food, whereas other general channels only featured food-focused ads 20% of the time. Even worse, 70% of those kid-targeted advertisements are for foods packed with sugar or fat. How do you feel about all these unhealthy commercials popping up while your kids are watching?
More Than a Chef at the White House
White House chef Sam Kass has taken on a dual role: chef to the first family and advocate for fighting childhood obesity. A locavore, Chef Kass has been helping the first lady with her White House garden. He's baked Swiss chard frittatas for students that visited and sticks to organic gardening practices, such as you using crab meal and ladybugs as natural fertilizer.
More posts from Toby Amidor.
Similar Posts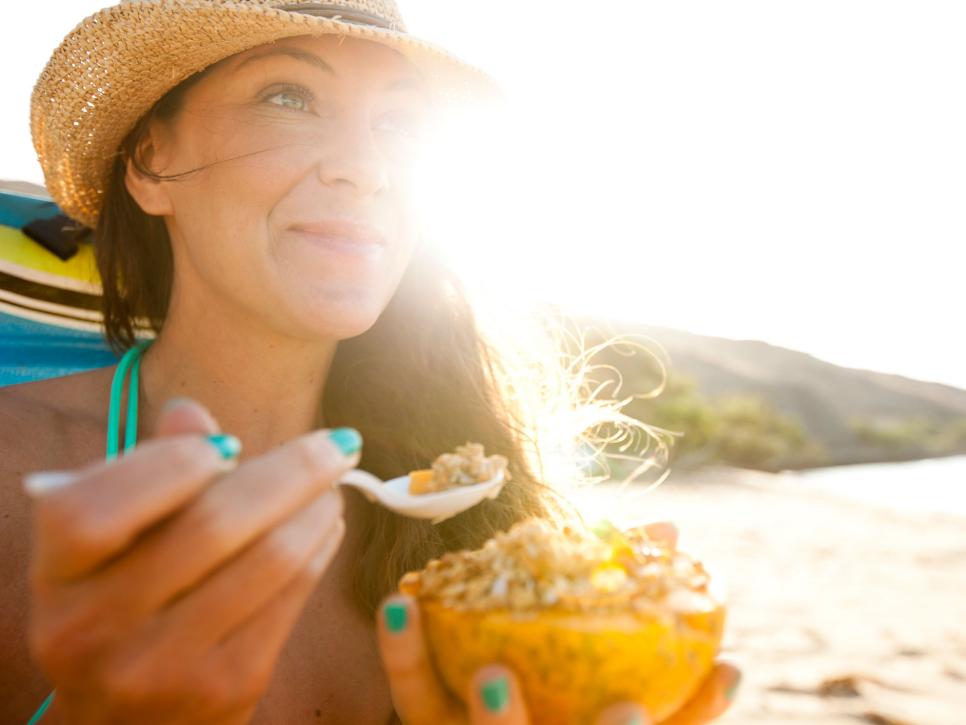 Are you overeating thanks to a deceptive "health halo?"...