Make the roasted sweet potatoes the night before and store in the refrigerator for a super-easy prepartino of a nutritious, seasonal lunch.
Sweet Potato Quinoa
Serves: 5 for a meal or 10 as a side dish
1 cup dry quinoa
2 cups water
2 cups roasted sweet potato fries, diced (recipe follows)
1 can (15 ounces) organic black beans, rinsed and drained
1 cup frozen corn kernels, thawed
1 cup diced red bell pepper
3 scallions, finely chopped
2 tablespoons chopped fresh parsley
3 tablespoons extra virgin olive oil, divided
Freshly squeezed lemon juice to taste
1/2 cup crumbled low fat feta cheese
Salt and pepper to taste
Rinse and drain quinoa. In a saucepan, combine quinoa, water and a pinch of salt. Bring to a boil, reduce heat, cover and simmer for 15 to 20 minutes, until water is absorbed and quinoa is tender. Once quinoa is cooked, transfer to a large bowl, stir in 1 tablespoon of olive oil and set aside to cool. In a separate bowl combine sweet potato, black beans, corn, bell pepper, scallion and parsley- toss to combine. Combine sweet potato mixture with quinoa; add remaining oil, lemon juice, and feta – season with salt and pepper to taste. Toss and serve chilled or at room temperature.
Sweet Potato Fries
Preheat oven to 425°F. Cut 2 medium sweet potatoes into half-inch thick fries. Lay on a sheet pan and toss with 1 tablespoon olive or canola oil, salt, and pepper. Bake for 30 to 40 minutes or until golden brown — turn once half way through roasting.
Nutrition Info (per serving; 5 servings)
Calories: 345 calories
Total Fat: 10.5 grams
Saturated Fat 1 grams
Carbohydrate: 55 grams
Protein: 11 grams
Cholesterol: 0 milligrams
Sodium: 96 milligrams
Fiber: 9 grams
More posts from Dana Angelo White.
Similar Posts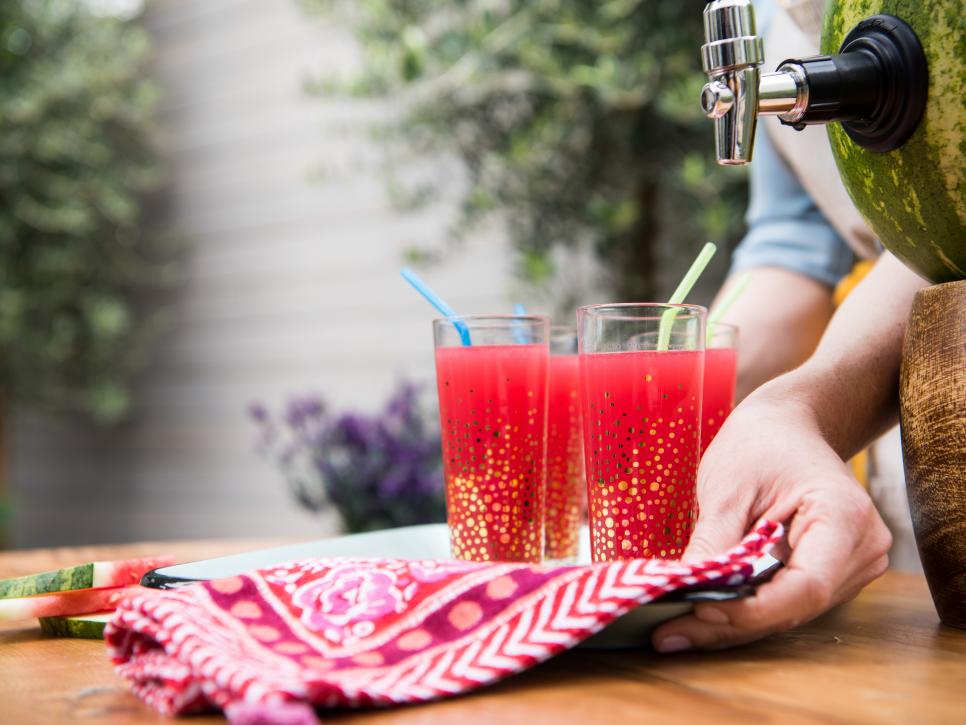 Tips and ideas for enjoying watermelon....