Between post-season baseball, high school and college sports, pro football and the beginning of hockey season, you've got plenty of chances to root for your favorite teams. Sports events are synonymous with greasy food and alcohol, but tailgating doesn't have to be a calorie disaster.
Top 5 Tips
1. Hydrate: Calories from alcohol can add up fast; alternate drinks with water to cut those liquid calories in half.
2. Pre-Game: Eat a light meal before the festivities. "Saving calories" for later leads to overeating.
3. Avoid Penalties: Don't be too hard on yourself –- take a look at the spread and choose the not-so-healthy foods that you REALLY want.
4. Play Clean: Bring along hand sanitizer and sanitizing wipes if you won't have easy access to a sink. If you're going to be handling raw meat for the parking lot BBQ, check out our cookout food safety tips.
5. Game Strategy: Even if you aren't hosting the tailgate party, bring along a healthy option –- so at least one's available to you.
Can't Miss Tailgating Treats
For any sports celebration, I opt for food that is easy to make and, most of all, easy to eat! Pass on the piles of fried foods and beer. Here are some classic tailgating recipes that are all Healthy Eats approved –- dessert included!
TELL US: What's your favorite tailgate treat?
More posts from Dana Angelo White.
Similar Posts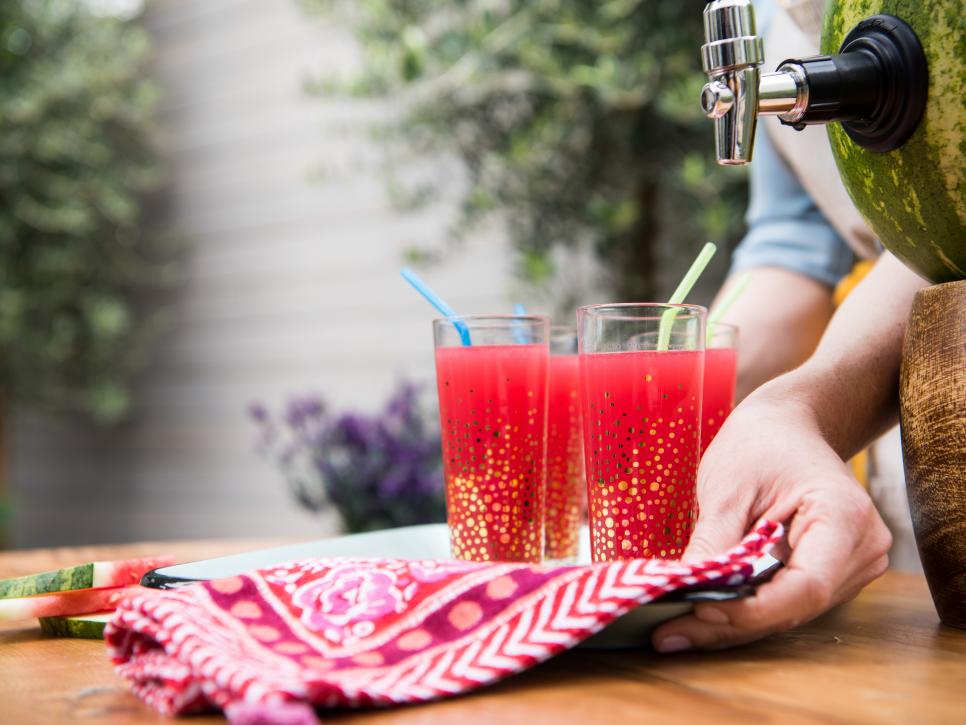 Tips and ideas for enjoying watermelon....