When carving up your jack o' lantern, don't ditch the seeds along with the rest of your pumpkin's innards. Cook them up for a tasty snack or the perfect addition to tonight's dinner.
Meet "Pepitas"
Pumpkin seeds, also known as "pepitas," are common in Mexican cuisine. After you give them a quick plunge in boiling water or toast them in the oven extra flavor, you can eat both the outer white hull and the inner dark green kernel.
One ounce of pepitas (about 85 seeds) provides 126 calories, 5 grams of fat (including some good-for-you omega-3 fats) and 5 grams of protein. The seeds also contain potassium and magnesium — for healthy muscles — and nearly 20% of your daily zinc, an important mineral for immunity and skin health.
Toasting Your Own
Get the seeds out using a large scoop (like an ice cream scoop) and remove any stubborn strings from the pumpkin flesh; rinse with cool water and dry well.
Heat brings out their nutty flavor and crunch. A simple way to do get your pumpkin seeds warmed up is to toast them in a skillet along with some oil, salt and pepper. Food Network's Alton Brown takes you through the process, step by step, here. You can also toss raw seeds with olive oil, salt and pepper and roast on a sheet pan in a 375=degree Fahrenheit oven for 7 to 10 minutes.
After you've mastered the basics, kick them up with some cumin and chili powder, or go sweet with cinnamon and brown sugar. Once toasted, fresh pumpkin seeds keep in an airtight container for about a week.
Snacks to Salads to Sauces
Add your toasted pumpkin seeds to salads and trail mix, or sprinkle over a bowl of oatmeal. You can also puree the seeds into salad dressings, soups and sauces –- many traditional mole sauces use pumpkin seeds for flavor and as a thickener. Try baking with pumpkin seeds, too! They're delicious in muffins and cookies.
More posts from Dana Angelo White.
Similar Posts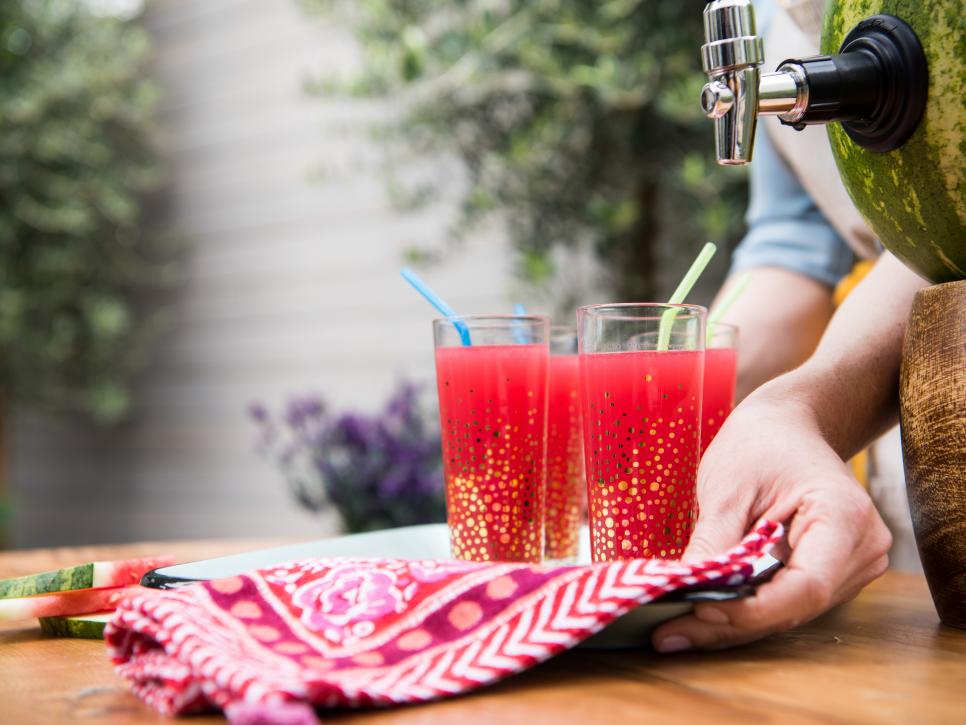 Tips and ideas for enjoying watermelon....