Perk up your salads, appetizers or just a simple cheese-and-cracker plate. You can do a lot more with pears than just snacking (but that's a good way to eat them, too).
What, Where & When?
A relative of apples, pears are a type of orchard fruit grown on trees. They have a recognizable bell shape, which can range in height and width depending on the variety. Some are short and fat; others are tall and slender. You'll find pears in a wide range of colors, including green, red, yellow and brown. Inside they have an ivory flesh that's juicy and slightly grainy. The longer they ripen on the tree, the more mealy pears become. This is why it's better to choose ones that are slightly firm and let them ripen for a few days at home.
Available from August through October, more than 95% of the ones grown in the U.S. come from western states like California, Washington and Oregon. Some of the most popular varieties are the juicy and sweet Bartlett (green), firm and crunchy Bosc (brown) and the sweet Anjou (green or red). Recently, I sampled a lesser-known variety called Devoe from my local farmer — it's mildly sweet and tastes best when it's still a bit crunchy.
Nutrition Facts
Pears are an excellent source of fiber, which helps fight hunger and lower cholesterol. One medium fruit has covers more than 20% your daily need and only knocks out 100 calories. They're also a good source of vitamins C and K.
What To Do With Pears
The top 3 ways I've been enjoying this season's pears are:
With sharp cheddar cheese and whole grain crackers
In a salad with mixed greens, toasted walnuts, goat cheese and balsamic vinaigrette
Baked in Pear and Apple Muffins
Your options don't end there, of course. Try them thinly sliced on a turkey sandwich, roasted and pureed in soup or wrapped in thin slices of salty prosciutto. Pears are also great for canning or you can dry them.
Shopping Tip: Choose pears that are free of blemishes and dents. Eat ones that are ripe and soft immediately or store them in the refrigerator for up to three to five days. You can keep firm, unripe pears at room temperature as they ripen.
More posts from Dana Angelo White.
Similar Posts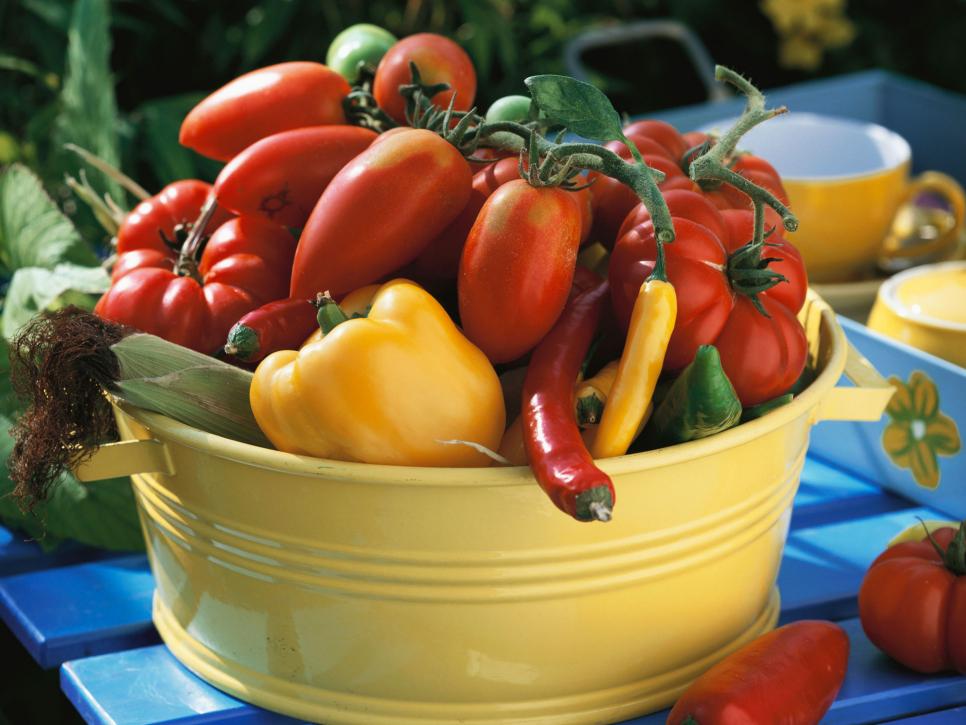 Check out these fresh ways to use an abundance of summer produce....