Every Sunday, I face the same dilemma: What can I do with all of these over-ripe bananas? Sunday's also the day my daughter and I play around with our latest fascination — baking healthy muffins. Well, this recipe tackled both those conundrums.
When searching for muffin recipes, I look for options that include fresh fruit, a dairy source and, most importantly, don't resort to using butter. These muffins, originally from BBC Good Food, called for buttermilk, which I traded for low-fat, plain yogurt. The switch means they only keep for a couple days, but they don't last that long anyway! I also swapped in some whole-wheat flour and added honey instead of all that brown sugar.
My daughter suggests new fruits to experiment with each time. This last time around we added in fresh blueberries and strawberries with great success. – Narissa Wild
Banana Berry Muffins
Servings: 12
Ingredients:
1 2/3 cups whole wheat flour
1 1/4 cups all-purpose flour
1 teaspoon baking soda
1/4 cup light brown sugar
3 tablespoons honey
2/3 cup rolled oats, dry
1 medium overripe banana
10 ounces plain, low-fat yogurt
5 tablespoons light olive oil
2 egg whites
1 pint of blueberries
7 strawberries
Heat your oven to 350 degrees and line a 12-hole muffin pan with paper muffin cases. In a large bowl, mix the flour and baking soda. Reserve 1 tablespoon of the sugar and 1 tablespoon of the oats. Mix the remaining sugar and oats with the flour. Make a well in the center.
In a separate bowl, mash the bananas until nearly smooth. Stir in the yogurt, honey, oil and egg whites into the mashed banana until evenly combined.
Pour the liquid mixture into the well and stir quickly and sparingly with a wooden spoon. Your mix will look lumpy, but don't over-mix. Add the blueberries and strawberries and stir once more. Spoon the mix into the muffin cases (they will be full) and sprinkle the tops with the final tablespoon of oats and the rest of the sugar.
Bake for 18 to 20 minutes until the muffins rise and are a dark golden color. Cool for 5 minutes in the tray before removing onto a rack to cool completely.
Nutrition Info:
Calories: 202
Fat: 7 grams
Saturated Dat: 1 gram
Protein: 5 grams
Carbohydrates: 33 grams
Sugar: 10 grams
Fiber: 4 grams
More posts from Healthy Eats.
Similar Posts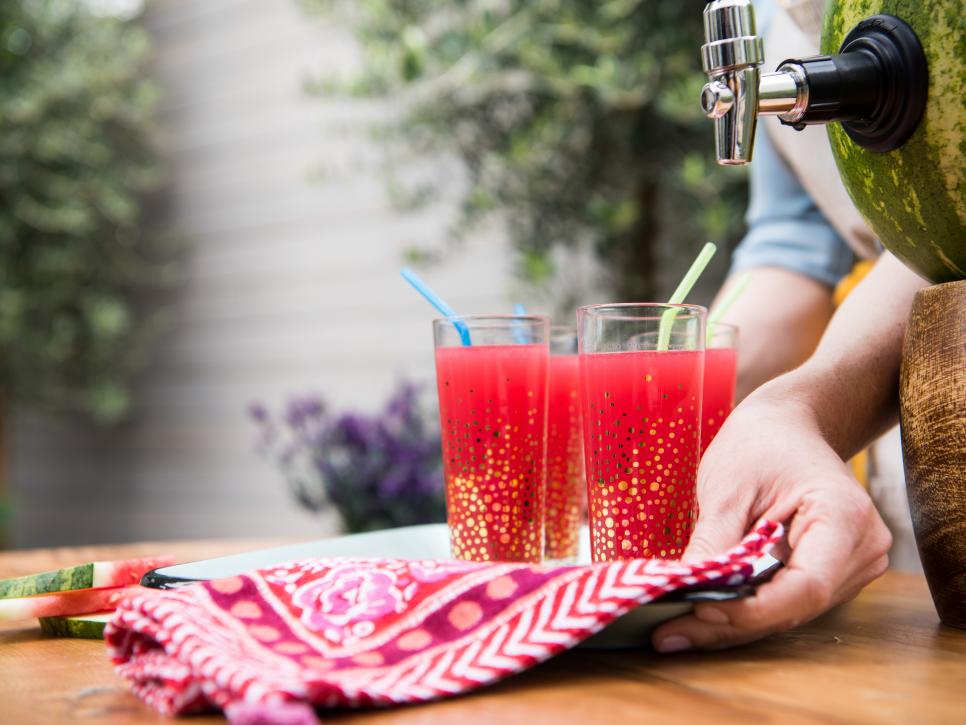 Tips and ideas for enjoying watermelon....