There's nothing wrong with scrambled or over easy, but you can do more. Try one of these dishes for breakfast, brunch or even a quick dinner. Since eggs are super nutritious, you get a hearty dose of vitamins A and D, omega-3 fats and brain boosting antioxidants while you're at it.
Quick & Easy
Liven up that standard egg sammie with fresh Italian bread and a tangy tomato sauce. Odd combo? Nah, just consider the sauce a gourmet ketchup, and it all works.
RECIPE: Italian Egg Sandwich (shown above)
Best for Brunch
Egg's Benedict is my all-time favorite for brunch, but I only indulge on occasion because it's a heavy dish. This version isn't quite the classic, but at only 240 calories and 14 grams of fat per serving, it's full of flavor for less than five times (!) the fat and calories in the original.
RECIPE: Grilled Portobello Mushroom "Benedict"
An Unusual Omelet
Most folks load up their omelets with cheddar cheese, but some fresh herbs and tomatoes will bring the flavor for much less fat.
RECIPE: Herbed Egg White Omelet
Use Up the Leftovers
Toss cooked pasta left in the fridge into this dinner-friendly frittata, and you've got a dish with healthy protein and extra fiber. Add a garden salad or some fresh fruit on the side to complete the meal.
RECIPE: Spaghetti Frittata
For Poached Egg Fans
When you weigh your healthy cooking options, don't forget poaching. Here, a soft and tender poached egg is served over bed of spinach and lower-fat Canadian bacon. Poaching can be tricky — check out Alton Brown's tips to brush up first.
RECIPE:Poached Eggs with Canadian Bacon and Spinach
More posts from Dana Angelo White.
Similar Posts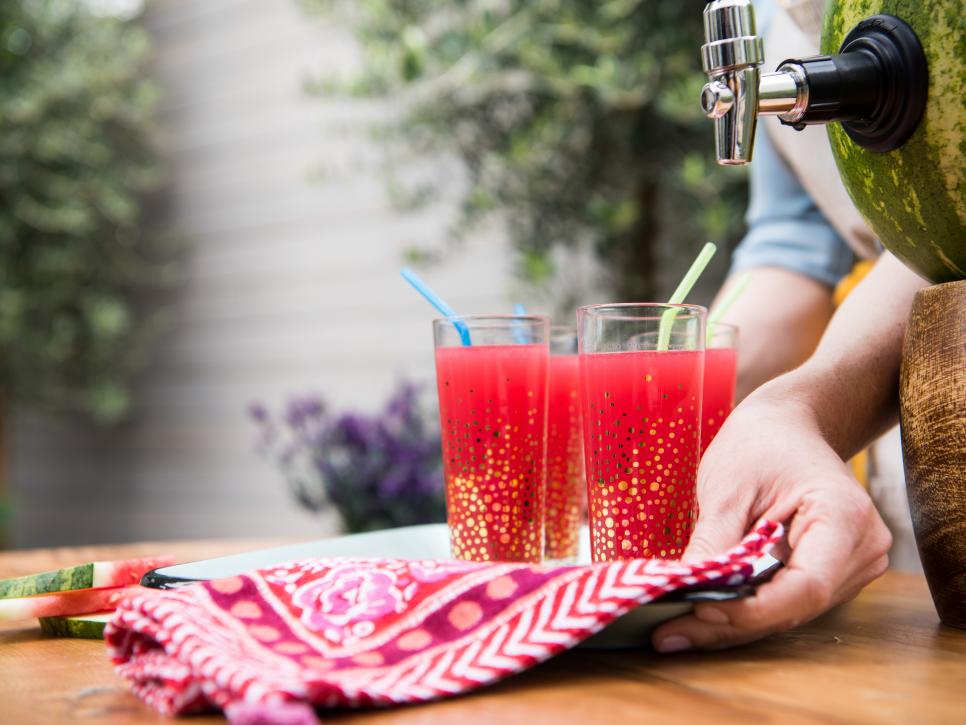 Tips and ideas for enjoying watermelon....