Leeks might not be something you experiment much with. I didn't know what to do with them for the longest time, but a little research turned up some endless possibilities. Take a step beyond the same old onions and try these instead.
What, Where & When
Leeks look like giant scallions and are relatives of onions, shallots, garlic and, yes, scallions. They have a fresh and mild onion flavor and, when cooked, they become sweet and tender.
Considered a sacred plant in ancient Egypt, leeks have been cultivated in the United States since the 1700s. They have a white, cylindrical root and sturdy, flat green leaves that fan out from their tops. Both the green and white parts are edible, but the very tops can get tough and you'll want to trim them away. The layers of leaves tend to pick up a lot of sandy soil as they grow, so it's important to wash them REALLY well — a mouthful of sand will ruin any recipe. To wash, slice down the center lengthwise and rinse under cool, running water. Or chop them into rings and soak them a large bowl of water — swish them gently and all the sand will sink to the bottom of the bowl.
You can enjoy leeks for months; prime season runs from early June through November.
Nutrition Facts
One cup of leeks has 50 calories, 2 grams of fiber and more than 50% of your daily dose of vitamin K. Leeks also contain the antioxidant beta-carotene and iron for healthy red-blood cells.
What To Do with Leeks
Leeks can be sautéed, steamed, boiled, braised or baked into casseroles. Use them in place of onions for pasta or egg dishes. A tomato and leek frittata is to die for! The mild onion flavor goes well with light fare like chicken or seafood. One of my favorite summer dishes is Ina Garten's Zucchini Vichyssoise, a potato-leek soup with extra sweetness that comes fresh zucchini — all the ingredients for this recipe are in season right now!
Shopping Tip: Choose leeks that are straight and firm with bright green leaves. Store in the fridge, unwashed and wrapped in plastic for up to 2 weeks.
More posts from Dana Angelo White.
Similar Posts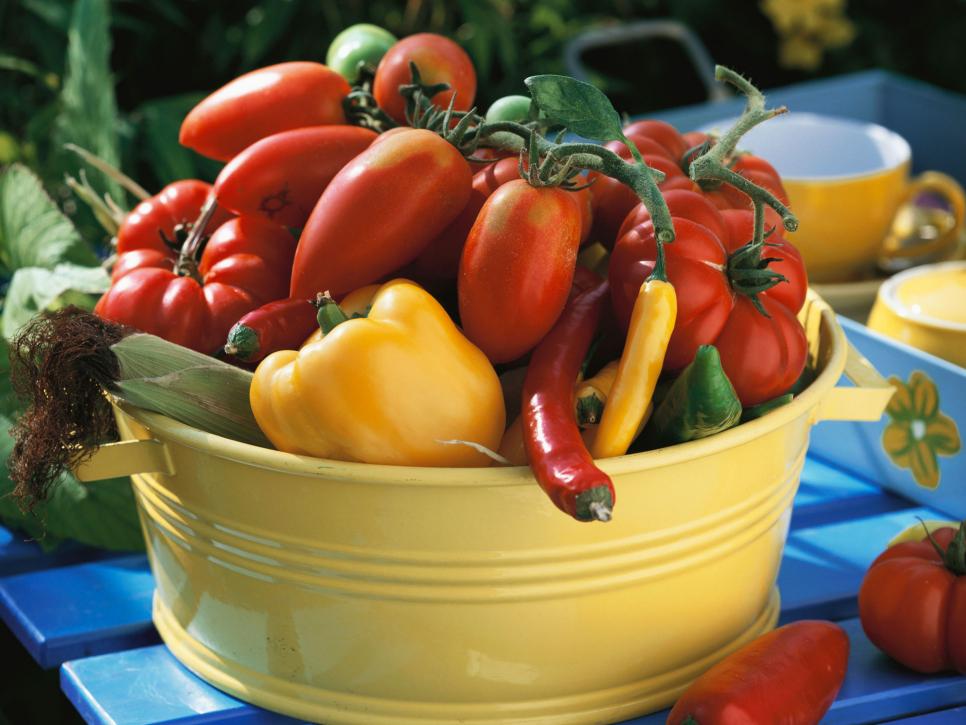 Check out these fresh ways to use an abundance of summer produce....