Believe it or not, salsa has topped ketchup as America's most popular condiment, according to some sales reports. Salsa can be more than just tomatoes and onions, though. Pass up the jarred stuff and make fresh mixes at home.
What Exactly Is Salsa?
Many folks confuse the terms "relish" and "salsa" so let's get those straight first. A relish is made from cooked, pickled, chopped vegetables or fruits — you'll usually find chunks within the sauce. Salsa, on the other hand, means "sauce" in Spanish and can be cooked or raw. There are several variations of salsa — you may see "salsa cruda," meaning it's uncooked, or "salsa verde," which is a green salsa made from tomatillos, green chilis and cilantro. Depending on what you prefer, you can puree the veggies and fruits or leave chunky pieces in the mix.
Nutrition Facts
A half cup of oil-free salsa (that's 8 tablespoons) typically ranges from 25 to 40 calories and contains minimal fat. Once any type of oil goes in the mix that adds 14 grams of fat and 120 calories per tablespoon. The jarred varieties typically use little added fat; check the label for specifics, but there are usually 25 calories per half cup. There are dozens of variations on salsa — some have added beans, others mix in sweeter fruits. As long as you keep it fresh and oil free, you can keep the calories under control.
Peppers are one common, good-for-you ingredient in a simple salsa mix. Use them and you add some vitamins A, C, B6 and K to your meal. Spicier salsas often have jalapenos or other chili peppers that contain the antioxidant capsaicin, which research has linked to preventing food spoilage and protecting our blood vessels. One study even found that people who drank a hot-pepper extract 30 minutes before a meal ate 16% fewer calories than those who sipped on tomato juice (without the capsaicin). So hey, if you like spicy, go for it!
I often opt for salsa over other condiments like mayo (all fat!), ketchup (the bottled kind has high fructose corn syrup) or honey-mustard (lots of sugar). With freshly made salsa, you get all the benefits of fruits and veggies without any added preservatives.
What To Pair With Your Salsa
Yes, chips, of course, but that's not it. Try dunking fresh carrots, cucumbers, zucchini, celery and broccoli into your homemade salsa. You can top a salad with some fruit-based salsa (like this grapefruit one) or add black bean salsa to a basic burrito or soft taco.
Salsa made with mango or pineapple goes well on chicken and fish, while tomato salsa gives a nice kick to seafood like mussels or swordfish. But don't just stop there. Anywhere you use ketchup consider subbing in a tomato-based salsa. I like my over-easy eggs with a spicy salsa, and I even mix salsa into my macaroni and cheese.
Making Your Own
The jarred stuff is the easy way out, but it's not hard to prep your own (especially now while we have all this fresh produce available). If you're a first timer, start with a simple chopped tomato salsa. Here are your basic ingredients:
2 pounds plum tomatoes (this variety has less seeds)
1 large onion, white or yellow
1-2 red or yellow bell peppers
1-2 jalapeno peppers (the more, the spicer! You can use less if spicy isn't your thing)
1 tablespoon lime juice
Salt and chopped fresh cilantro to taste
You can spend a good 30 minutes finely chopping all the veggie or just use a veggie chopper to cut prep time down to about 10 minutes (that's what I do). Once you've chopped away, add lime juice and salt to taste. Experiment with different peppers to see which you love best. Your fresh salsa will keep in the fridge for up to a week.
[Photo courtesy of BakinBaby / Recipezaar]
More posts from Toby Amidor.
Similar Posts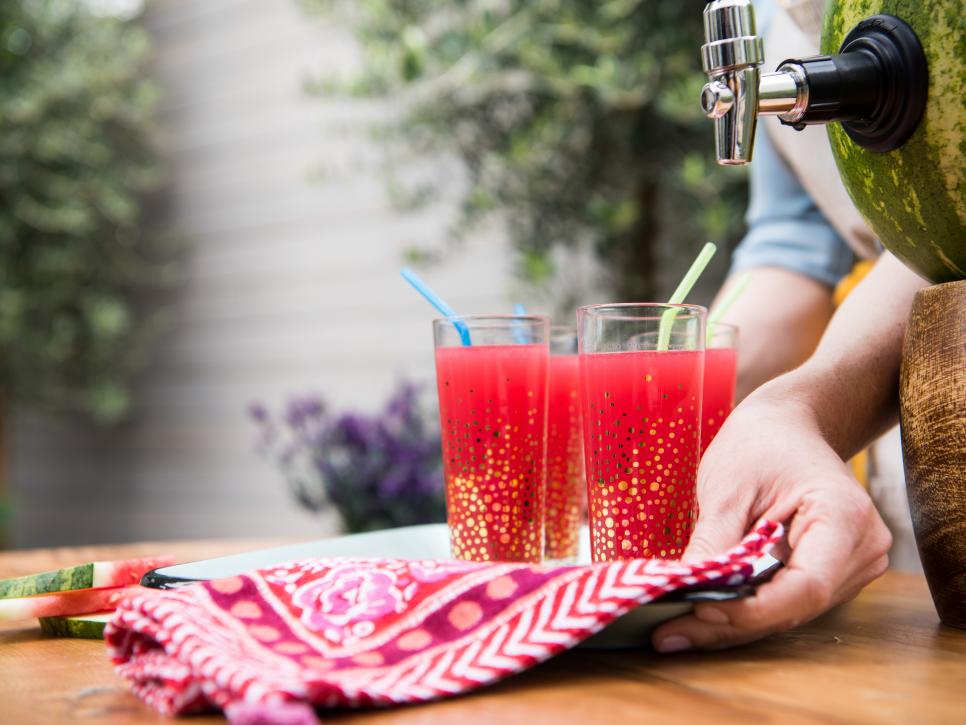 Tips and ideas for enjoying watermelon....