It's afternoon, you forgot to pack a snack and that candy bar in the vending machine is sweetly calling your name. Whether you're at work or stuck after school, sometimes the vending machine is the only option. Tell the candy bar to shut up and type in the numbers for these smarter alternatives.
Whole-Grain Goodies
Whole grains are a good source of fiber that will keep you fuller, longer. Packaged chips and cookies, not surprisingly, have no whole grains and higher amounts of calories, sugar and unhealthy fats. If you're in the mood for something crunchy, choose whole-grain pretzels, crackers or a dry cereal.
Hunger-Fighting Healthy Fats
Just like higher-fiber foods, snacks with healthy fats take longer to digest so they keep you satisfied. Dry roasted nuts like almonds, walnuts, and cashews are the way to go. "Honey roasted"? Skip it — they're sweetened with sugar and have more calories. Peanut butter crackers can be okay but be mindful of your munching. You may only need to eat half the package to satisfy yourself (save the rest for tomorrow).
Granola Bars
Most every vending machine has some kind of granola bar as the "healthy" go-to. Pick ones without chocolate or candy pieces to keep the sugar and calories on the lower end. I always look for Nature Valley bars myself.
Dried Fruit
Need sweets? Dried fruit is a way to dull that sweet-tooth ache. Often you'll find packs of real dried fruit like raisins or cranberries that are mixed with nuts or seeds (like in a trail mix). If you're counting calories, remember to read the nutrition label closely — sometimes a packet might have two servings.
Sip Smart
If you're hitting up the drink machine too, think calorie-free choices. (The only exception might be the occasional 100% fruit juice.) Opt for water or seltzer over sugary sodas, energy drinks and iced teas or lemonades. Diet beverages are also an option but they do contain artificial sweeteners; only reply on them occasionally.
The Future of Vending
Offices, schools, highway rest stops, airports and many more places are overrun with vending machines, and they're getting more and more high-tech. Nowadays many machines are refrigerated and offer fresher foods like fruit, yogurt, single-serving soups and other small meals. I used to work at a school where students could get freshly made sandwiches and fruit salad from their student lounge vending machine — not a bad option if the kids might otherwise stick to chips and a soda that day and skip a healthy lunch.
Speak Up
What if your local snack machine doesn't carry healthier choices? Ask them to! Contact the food service manager (a phone number is often listed on the machine or ask your facilities manager). They may be able to change out some of the options on the next delivery. Stoneyfield Farm has a good Vending Machine Makeover Guide to help you get a petition going to upgrade your snack machine choices.
TELL US: What's your vending machine snack of choice?
More posts from Dana Angelo White.
Similar Posts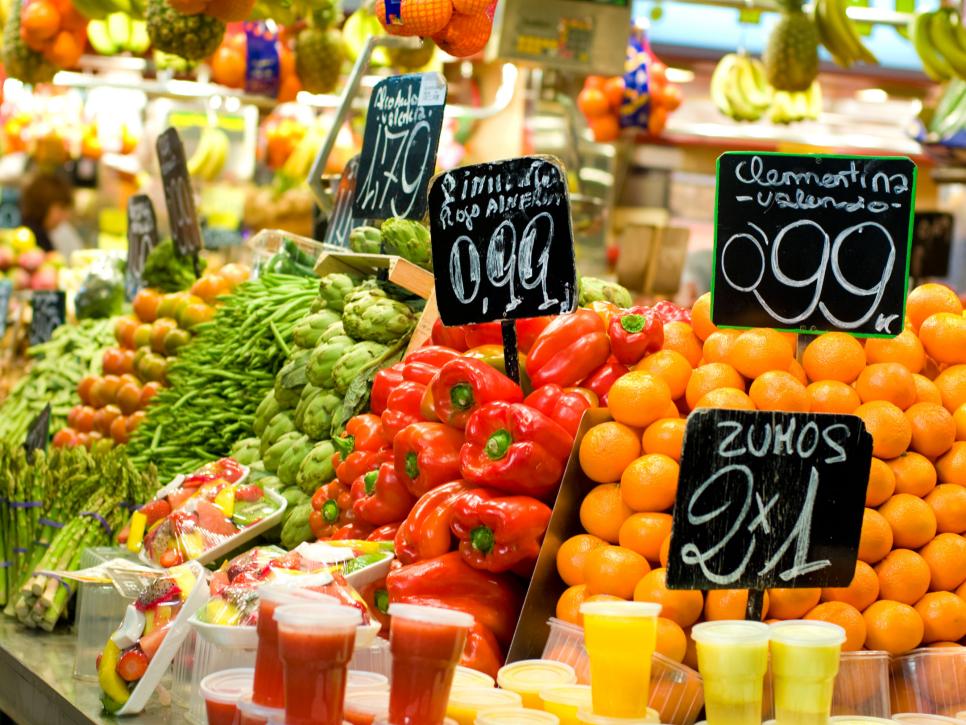 Stave off vacation weight gain with these easy, nutritionist-approved tips. ...