Growing up, I had a pet cat who was obsessed with cantaloupe. I was never sure if cantaloupe was acceptable feline fare, but she lived to be 14, so I guess it didn't hurt. One thing I do know is that the cool, juicy melon is definitely good humans! Scoop some up now while it's in season.
What, Where & When
Muskmelons (that is, orange cantaloupe and green honeydew) are available from July through August and sometimes as late as mid-October in warmer climates. Related to squash, watermelon and cucumbers, these fruits are savored for their juicy goodness and sweet punch of flavor. The melons we call "cantaloupes" here in the U.S. are very different from the European version, which you won't find very often here in this country (keep that in mind when traveling overseas and see if you can find some to try).
Cantaloupes grow on long vines along the ground. They have a beige outer skin with a webbed appearance that's often speckled with green. While you only eat the insides, always wash the whole melon well before cutting into it — if not, you can contaminate the inside with your knife when you're slicing. Under the peel, you'll find peachy-orange, aromatic flesh (the good stuff!) and a center cavity filled with seeds -– just scoop those out before eating.
Nutrition Facts
One cup of diced cantaloupe has 60 calories, 2 grams of fiber and 1 gram of protein. The bright orange color means it's full of beta-carotene (the antioxidant form of vitamin A). A cup also provides 108% of your daily vitamin C needs.
What To Do With Cantaloupe
The mildly sweet flavor and slightly tender texture of cantaloupe makes the melon a fun addition to smoothies, sorbets or just a simple fruit salad. It also balances well with thin slices of salty prosciutto.
Think beyond the chunks by adding some melon to salsas or purée pieces into a velvety smooth soup. Next on my recipe testing list: a super-sweet cantaloupe marmalade.
Shopping Tip: Choose melons that are round, firm and heavy with juice. A sweet-smelling aroma lets you know they are ready. Keep whole melons on the counter for 1 to 2 days or in the refrigerator for up to 5. Once you cut it, keep pieces wrapped up in the fridge for 2 to 3 days.
TELL US: How do you love your cantaloupe?
More posts from Dana Angelo White.
Similar Posts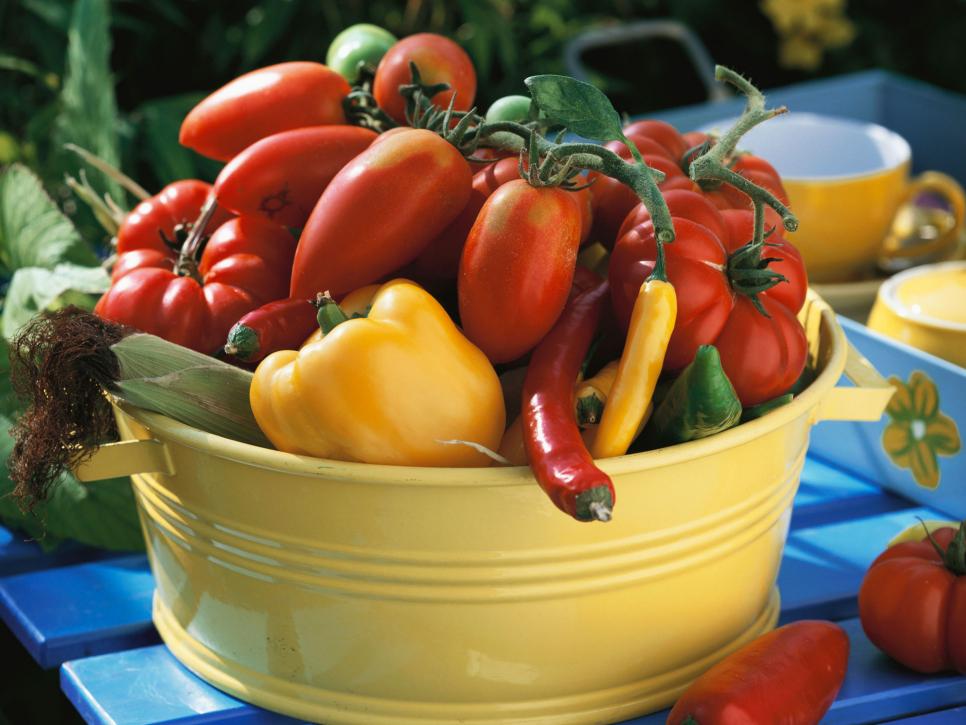 Check out these fresh ways to use an abundance of summer produce....