If you're planning a summer party or need something for your next beach-side picnic, skip the stove. (Who wants to deal with that on a hot, sticky day anyway?) Here are some ideas for a party spread that will help beat the heat, not create more.
Mexican Flare
Serve up any of these homemade options with some tortilla chips. And while bagged chips are the no-worry option, you can make your own. Just slice up flour tortillas into triangles, brush with canola oil, season with salt and pepper (or some chili powder for an extra kick) and bake on a cookie sheet in a 375-degree oven until golden. Make them on a cool evening — they store up to a week in an air-tight container.
Tiny Bites
These light finger foods make a great presentation (and they taste even better than they look). Grab some seasonal tomatoes and fresh herbs at the farmers' market for the bruschetta. Some farms also sell local cheese and olives, which are perfect for the marinated feta skewers.
Cools Dips
Dips are always a crowd pleaser. Serve them with fresh veggie sticks, whole-wheat crackers and pita chips.
Ocean Delights
Just because you're not cooking, doesn't mean you have to go without meats or non-veggie proteins. And no, that doesn't mean get a cold-cut platter. You can find cooked shrimp and crab meat at most grocery stores or seafood shops. Frozen cooked shrimp will keep in your freezer for up to 6 months — just run them under cool water for 5 to 10 minutes to defrost.
And, of course, don't forget to serve these with chilled white wine cocktails or lemonade and iced tea.
More posts from Dana Angelo White.
Similar Posts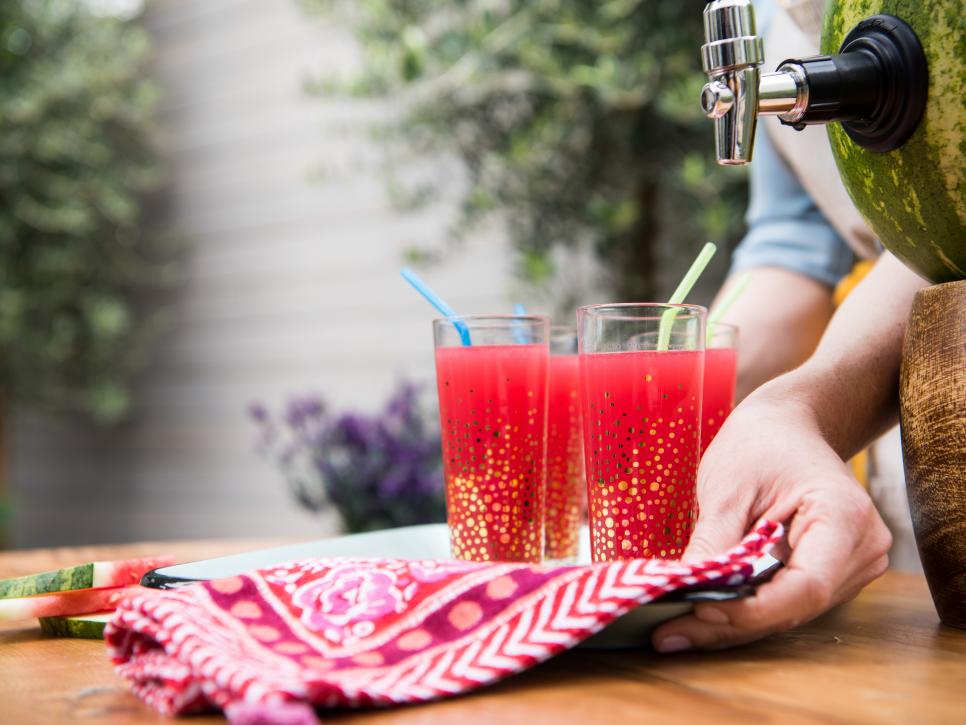 Tips and ideas for enjoying watermelon....