Sipping on a tall cup of iced coffee is definitely refreshing in the summer heat, but load it up with creamy and sugary add-ins and your drink can rack up the fat and calories. Here's the skinny on creating a lighter iced coffee and more on one hot trend for making a cup of Joe: cold brewing.
Old School: Healthy Brews
Like many people, my daily routine includes a morning cup of coffee. When I switched from store-bought to homemade, I was shocked at how much money I saved. Instead of spending $3 a pop at the coffee shop, I buy an entire container of high-quality, fair trade coffee beans (Trader Joe's French Roast is my favorite). That's 2 weeks worth of coffee for less than $7! To stretch my dollars even further, I move what's leftover in my coffee pot to the fridge to save for an afternoon iced coffee.
Black coffee is extremely low in calories — one cup has about 2. Order up a large iced coffee with cream and sugar, and all of the sudden you're gulping hundreds of calories and between 5 to 15 grams of fat (each tablespoon of cream has 30 calories, 3 grams of fat and 2 grams of saturated fat). To slim down your drink, choose low-fat or non-fat dairy (1% milk works well) and go easy on the sugar.
Whether you pour in granulated sugar or opt for "shots" of flavored syrups (sugar in liquid form), you're adding 15 calories per teaspoon. A light sprinkle of sugar is fine, but if you're really after some extra flavor, choose a roast where the flavor has been mixed into the coffee beans and then you don't have to turn to the syrups. Other low calorie options include cinnamon, vanilla and unsweetened cocoa powder. Sugar substitutes — you know, the little pink, yellow and blue packets — are calorie-free but aren't necessarily the healthier choice, especially if you eat them in large quantities. (Read more about the dangers associated with overdoing sugar substitutes.)
And while some might argue that caffeine is bad for you, coffee is actually rich in a wide variety of antioxidants — java drinkers may have a lower risk of cardiovascular disease and other inflammatory conditions.
New School: Cold Brewing
The classic way to make iced coffee is to chill a fresh-brewed pot and pour it over ice — a new trend, however, lets folks ditch the coffeemaker altogether. Cold-brewing systems use less energy, and loyal fans say they make a more flavorful, less acidic cup of Joe. By cold-brewing ground coffee beans, you create a concentrated coffee extract (most machines require overnight steeping). Then, just add hot or cold water to the extract in the morning for a fresh cup. Cold-brewing aficionados and product manufacturers also promise that the extract will stay fresh in your fridge for up to 2 weeks.
Most cold-brewed java comes from a machine, but I did dig up some simple instructions for making cold brew on your own (I haven't had a chance to try this yet; I'd love to hear from folks who have). Basically, you combine coarsely ground coffee with water (1 part coffee to 4 parts water) in a large pitcher. Let it sit overnight and strain through a fine strainer.
Iced Coffee Tips:
Brew your coffee a bit stronger than usual; the added ice cubes can dilute the flavor as they melt.
Freeze chilled coffee in ice cube trays and use them instead of plain ice cubes.
Let warm-brewed coffee cool to room temperature before you put it in the fridge.
TELL US: How do you take your coffee? What's your favorite way to brew?
More posts from Dana Angelo White.
Similar Posts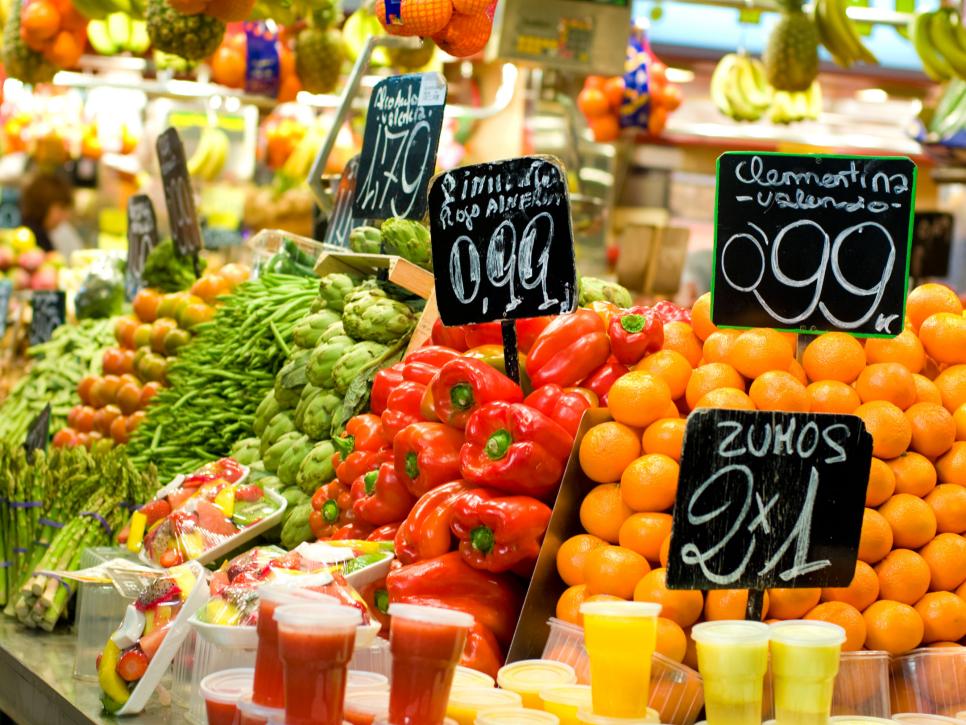 Stave off vacation weight gain with these easy, nutritionist-approved tips. ...