To help make for healthier supermarket trips, we've filled you in on dos and don'ts for breads, cereals, dairy, bakery goods and frozen foods. Now we're exploring the best choices when you roll your cart up to the deli counter.
Cold Cuts & Cheeses
There is such a wide variety of choices when it comes to deli meats, and they definitely come in handy for simple lunchtime sandwiches or a no-cook option on a hot weeknight. The most important thing is choosing the ones that are lowest in fat and sodium. Lean meats — turkey, chicken breast and lean cuts of ham or roast beef — are low in fat and a great source of healthy protein. Steer clear of higher-fat options like bologna, liverwurst and salami. Two-ounces of roasted turkey breast has 60 calories, 1 gram of fat and 11 grams of protein; the same amount of bologna has 150 calories, 13 grams of fat and 7 grams of protein.
Cold cuts are famously high in sodium. Ask the counter attendant about any low-sodium versions (especially if you need to watch your salt intake). Sodium content varies brand to brand, but reduced-sodium varieties often are about 50% lower than the regular ones. Either way, look for meats with no more than 300 to 400 milligrams of sodium per serving.
For sliced cheese, low-fat varieties are also your best option to keep fat, calories and cholesterol down — Jarlsberg Lite and Alpine Lace Swiss are some good ones you might ask for.
Of course, knowing how much of what is in each each block of meat or cheese can be tough. You can't always read the food labels through the glass case. Instead, come prepared by visiting the websites of companies like Boar's Head and Applegate Farms to get the info before your market trip.
Prepared Foods
Ready-made foods also fill the chilled cases, and you really should proceed with caution when browsing these. The chicken, egg, tuna and macaroni salads may look tempting, but many of these foods are brimming with mayonnaise and saturated fat. A 1/4-pound container of traditional macaroni salad has almost 500 calories and more than 20 grams of fat! Better choices would be salads with vinaigrette dressings and whole grains like brown rice salads or bulgur wheat. Still, you should keep portions to 1/2 cup or so to be on the safe side. While not full of mayo, they're often drenched with oil instead.
Making it more tricky, prepared foods usually don't have a food labels either. You can get a general idea of the nutrition info by checking out some online grocery stores; they often provide nutrition information for all their prepared products. It may not be exactly the same as your local store, but it will at least give you a ballpark idea.
Olives, Pickles and Antipasti
Some deli counter sections may also offer an olive bar with marinated vegetables, fresh mozzarella cheeses, pickles and, yes, olives. Many of these foods (especially the olives and pickles) are packed in salty brine, so make sure to drain them well and use small portions to complement a less-salty meal.
[Photo courtesy of Jackson_chu / Flickr]
TELL US: What do you always pick up at the deli counter?
More posts from Dana Angelo White.
Similar Posts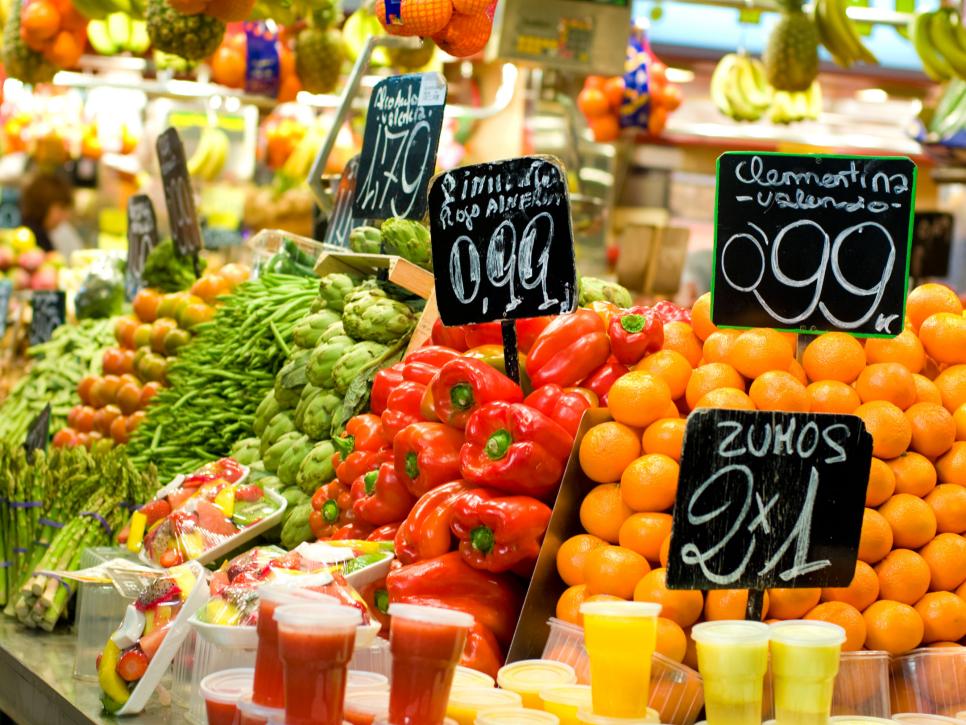 Stave off vacation weight gain with these easy, nutritionist-approved tips. ...