We shared our Top 5 Kitchen Tools before, but there are many more helpful ones out there. Here are a few more that I use daily, especially during the summer months.
Blender
This is key for prepping healthy dishes like smoothies, dipping sauces, homemade marinades and salad dressings (which are better for you than the bottled ones). It chops and emulsifies to make thick and creamy frozen cocktails and sauces, too. Blenders come in all shapes and sizes; my favorite is the classic Waring brand. I've had mine for years, and it works as well as the day I bought it.

8-inch Chef's Knife
There's nothing more frustrating than hacking through food with a dull knife. Every kitchen should have at least one good knife, and an 8-inch chef's knife should cover all your slicing and chopping needs. I chop up and store fresh fruit and vegetables in the fridge for cooking and snacking — to get the job done, I use this vegetable knife. These knives may seem a bit pricey, but take good care of them and they'll last forever and are worth the investment.
Never used a professional-grade knife? Watch those fingers! Check out this Bobby Flay video, where he walks you through the basics.


Hand-Held Mandoline
This is my newest favorite! Easier to clean and store than traditional mandolines, this handy version slices fruits and veggies for salads, stir-fries, or desserts easily. You can adjust the blade for the perfect slice thickness — and you get even pieces every time. I love it for paper-thin pieces of onion or thicker slices of radishes, carrots, cucumbers and potatoes.

Salad Spinner
I always tell my clients to have some sort of salad with dinner to up their fresh veggies. It's really important to wash lettuces and greens well (even the pre-washed, bagged kinds). Unfortunately, that can leave your greens wet and soggy. Instead of wasting paper towels, try a salad spinner, which spins all that water out in seconds.
Half Sheet Pan
Roasting gives veggies a totally different flavor than boiling or steaming. With all the fresh vegetables in season, I've been roasting broccoli, fennel, cauliflower, beets and summer squash. These pans are also terrific for baking double batches of cookies and brownies, too. Half sheet pans are 13 by 18 — a few inches larger than a basic cookie sheet — but should still be small enough to fit in your oven.
More posts from Dana Angelo White.
Similar Posts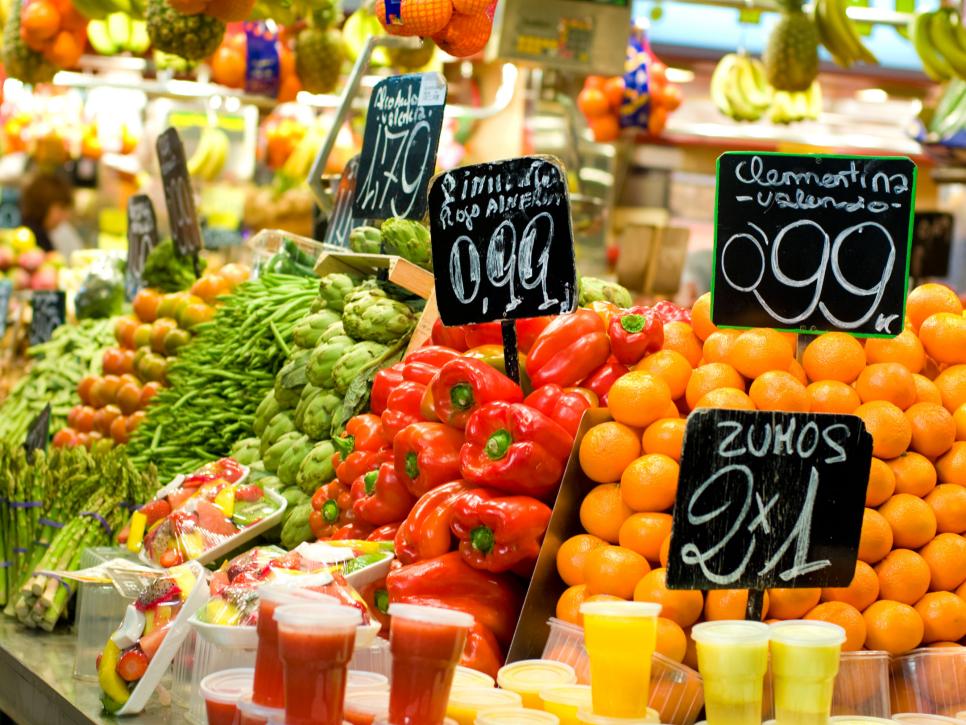 Stave off vacation weight gain with these easy, nutritionist-approved tips. ...