Toby came with me on my market trip this week and helped me pick out these gorgeous berries. Only problem was, I had no idea what to do with them. Here's what I came up with.
A Little Background on Currants
A relative of the gooseberry, currants are high in vitamin C, fiber and vitamin K. Like raspberries and strawberries, they contain ellagic acid, a plant compound with possible cancer-fighting benefits.
What to Do with Them
After I brought my berry bounty home, the only recipe that came to mind was some kind of currant jam, but I wanted to challenge myself. I came up with a sweet and tart currant sauce (I had some sour cherries to use so I threw a few into the sauce, too). The sauce was delicious served on grilled pork tenderloin with some creamy polenta (picture below). You can whisk leftover sauce with lemon juice and olive oil for a quick and easy vinaigrette, too.
Red Currant Sauce
Makes 1/2 cup
1 pint red currants
3 tablespoons sugar
1/2 cup Champagne or white wine vinegar
1/2 teaspoon kosher salt
1 whole garlic clove, peeled
In a small saucepan, combine currants, sugar, vinegar, salt and garlic. Bring to a simmer and cook for 15 minutes until currants burst and liquid has reduced by half. Strain the mixture through a fine strainer, cool slightly and serve.
NUTRITION INFO (per tablespoon)
Calories: 36
Total Fat: 0 grams
Saturated Fat: 0 grams
Total Carbohydrate: 9 grams
Protein: 0.5 grams
Sodium: 70 milligrams
Cholesterol: 0 milligrams
Fiber: 1 gram
More posts from Dana Angelo White.
Similar Posts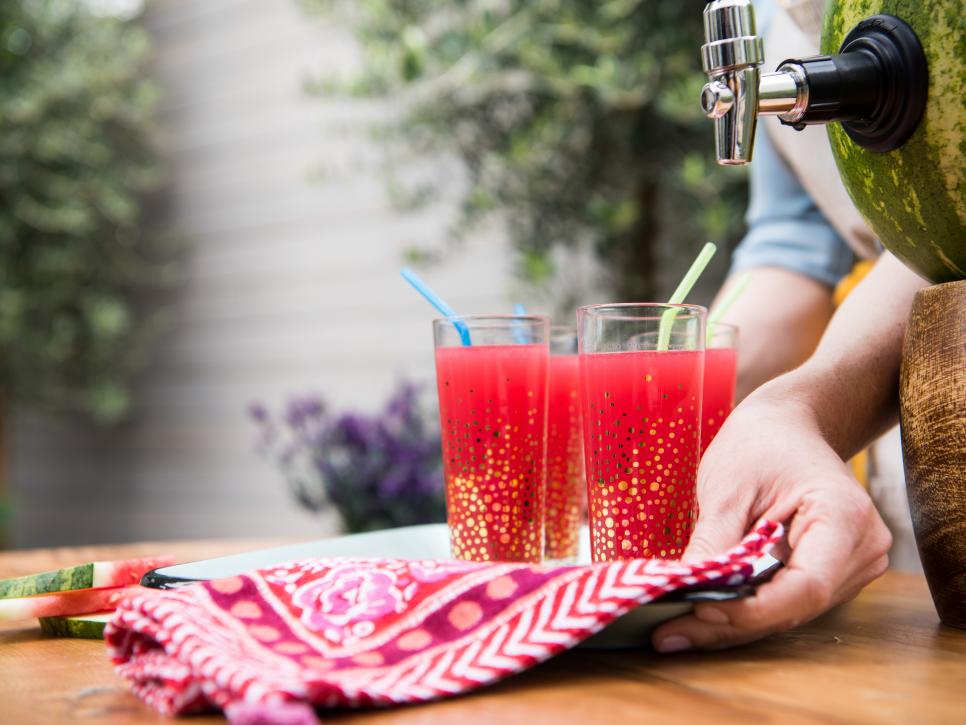 Tips and ideas for enjoying watermelon....