A glass of white wine is great on its own, but you can easily jazz it up by adding fresh fruit, fruit juices and other liqueurs. Try these recipes, from Snooth.com wine expert Gregory Del Piaz, for a cool change from your standard mixed drinks. (Also, check out his recommendations for 5 budget-friendly white wines.)
White Sangria
Choose a white wine that is dry and fresh with good acidity, such as a Chenin Blanc, to build your drink mix. Because the wine already has some tropical fruit flavors, work with them and use fruits that will complement its taste.
For each bottle of wine, you'll need:
1 medium orange, washed, halved and thinly sliced
1 medium peach or even better a nectarine, washed, pitted and diced
1 mango, peeled, seeded and diced
2 kiwis, peeled and sliced
Combine the wine and fruit in a non-reactive container (glass or plastic -– no metal) and blend well. Put the sangria in the fridge and let it sit overnight.
Taste the sangria just before serving and add sugar if you want more sweetness. I find that the fruits release enough sugar for me, so I like to keep it just the way it is!
Other Cocktail Recipes
If you want to experiment with wine cocktails, Prosecco is a great place to start. The bubbly white wine is the base for some classic like the famous Bellini, a mix of peach nectar and Prosecco, the Poinsettia, where it's blended with Cointreau and cranberry juice, and my favorite, the Sparkling Americano! Make your own with these recipes.
A Classic Bellini
Place 1 ounce of peach nectar (or fresh peach puree) in the bottom of a chilled Champagne flute. Top with 4 ounces of Prosecco. If you wish, add a drop of raspberry syrup; the classic Bellini included one to give the drink a pink hue. Enjoy — it's that simple and delicious!
A Poinsettia for All Seasons
In a chilled Champagne flute combine:
1/2 ounce Cointreau (any orange liqueur, such as Triple Sec, will do)
3 ounces Cranberry juice
Fill the glass with Prosecco and garnish with orange zest.
A New Twist on an Old Classic: Sparkling Americano
Fill half a cocktail shaker with crushed ice, then add:
1 ounce of Campari
1 ounce of sweet (red) Vermouth
Shake until chilled and strain into a chilled Champagne flute. Fill the glass with Prosecco and garnish with an orange slice.
More posts from Healthy Eats.
Similar Posts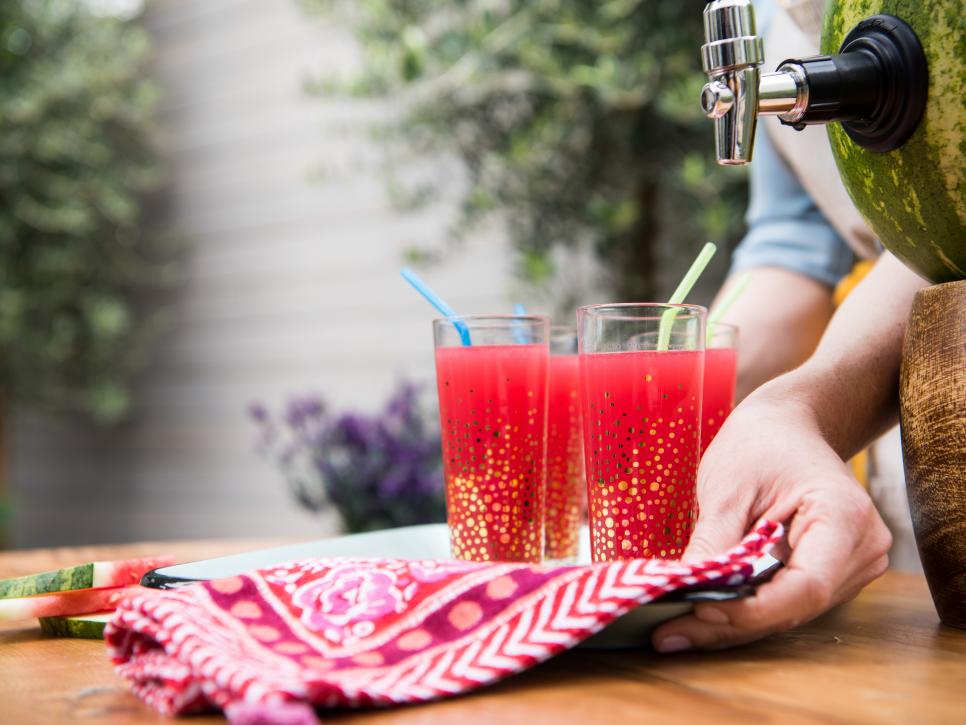 Tips and ideas for enjoying watermelon....