Chances are you won't find garlic scapes anywhere but your farmers' market or CSA box. They're often passed over because people may not be sure what they are. Take advantage of this local food delicacy, but act fast, the curly green shoots are only available for a short time.
Scapes grow off of the bulb of garlic; sometimes they'll even have small flowers attached. They have a mild garlic flavor and sturdy but easily chewable texture. Grill or sauté them and then toss them with veggies and pasta or even mashed up with potatoes. On this trip to the market, I also grabbed some gorgeous purple basil and headed home whip up some garlic scape pesto (recipe below). It works great on toasted bread, added to pasta or mixed in with scrambled eggs.
(Read more about the health benefits of garlic.)
Garlic Scape Pesto
Makes 1 2/3 cups
1 cup chopped garlic scapes
1/2 cup fresh basil leaves
1/3 cup toasted pine nuts or walnuts
1/2 cup grated Parmesan cheese*
1/4 teaspoonkosher salt
1/4 teaspoon freshly ground black pepper
Juice of 1/2 a lemon
1 teaspoon lemon zest
1/2 cup extra virgin olive oil
Combine scapes, basil, nuts, cheese, salt, pepper, lemon juice and zest in a food processor fitted with a steel blade. Pulse until smooth. With the machine on, slowly pour in olive oil.
*If you plan on freezing the pesto (ice cube trays work great for this), leave out the Parmesan cheese and add it to the pesto when thawed.
Nutrition Info:
(per tablespoon)
Calories: 64
Total Fat: 6.5 grams
Saturated Fat: 1 gram
Total Carbohydrate: 1 gram
Protein: 1 gram
Sodium: 44 milligrams
Cholesterol: 0 milligrams
Fiber: 0 grams
TELL US: Have you ever tried garlic scapes?
More posts from Dana Angelo White.
Similar Posts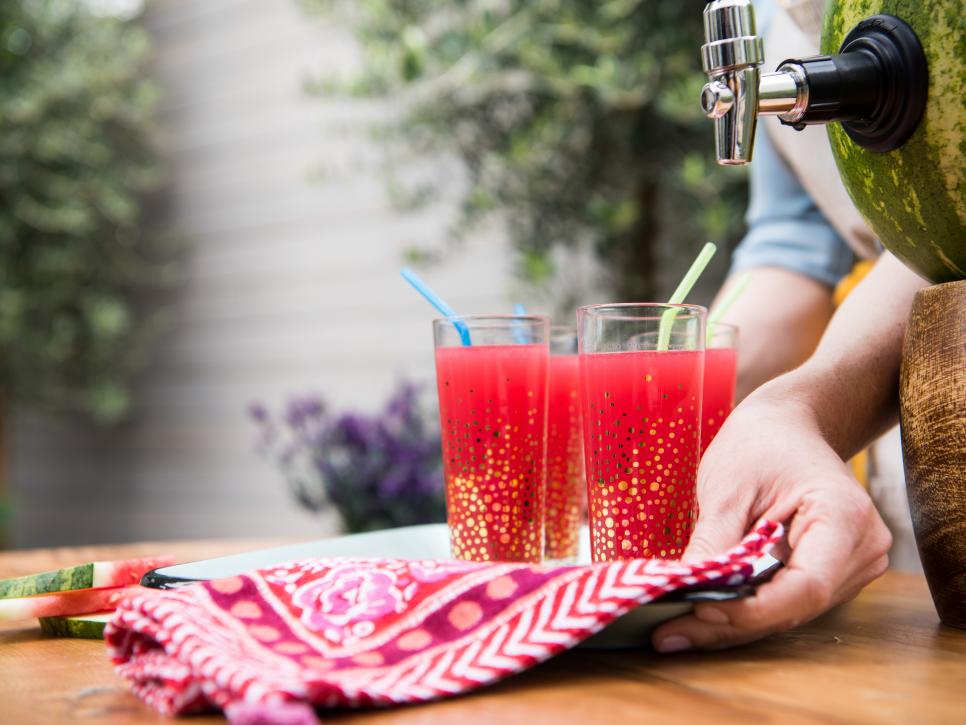 Tips and ideas for enjoying watermelon....