From this week's headlines: Ranking America's heaviest states, one group warns against eating hot dogs, General Mills has a new line of gluten-free goods and word is that drinking milk may help you eat less.
State Obesity Rankings
The Trust for America's Health released a new ranking of the U.S.'s fattest states. What's your state's grade? Mississippi tops the list for the fifth year in a row — 32.5% of its adult residents are considered obese. Colorado, meanwhile, continues to be the leanest with only 18.9% of adults falling into the obese category. The saddest thing on their chart is that you can find the stats on obese kids in each state, too.
Beware Those Ballpark Franks
A non-profit advocacy group called the Cancer Project wants hot dogs served in baseball stadiums to start carrying a warning label since studies show that processed meats are associated with an increased risk of cancer. To further their mission, the group is sponsoring a billboard off Interstate 70 in the St. Louis area. The image is pretty provocative — check out the hot dogs jammed into an "Unlucky Strikes" cigarette pack. Would this billboard scare you away from your frankfurters?
General Mills Debuts New Gluten-Free Products
Stuck dealing with Celiac disease or a gluten sensitivity? Well, supermarket shelves will soon have new gluten-free Betty Crocker mixes for cookies, cakes and brownies available. General Mills is answering the growing gluten-free demand with their new line. They already carry a yummy gluten-free Chex cereal that I've bought for a gluten-intolerant family member. I'm glad to see that these products will be more readily available.
More Benefits of Milk
A study published in the American Journal of Clinical Nutrition's July issue found that drinking fat-free milk in the morning can lead to eating less food at lunch as compared to just drinking fruit juice. It seems that those who drank milk at breakfast felt more satisfied and fuller longer and therefore ate less at the next meal. Try it and let us know how it works for you.
Star-Studded Meatless Mondays
We've talked about the initiative promoting Meatless Mondays in the U.S. — now it looks like the trend is going worldwide and bringing several celebs on board. Britain's much-loved McCartney family (that would be Paul, Stella and Mary) have launched Meat Free Mondays and are encouraging everyone to go vegetarian at least once a week. Other stars on the list include Brad Pitt, Natalie Portman, Cameron Diaz and Gwyneth Paltrow.
More posts from Toby Amidor.
Similar Posts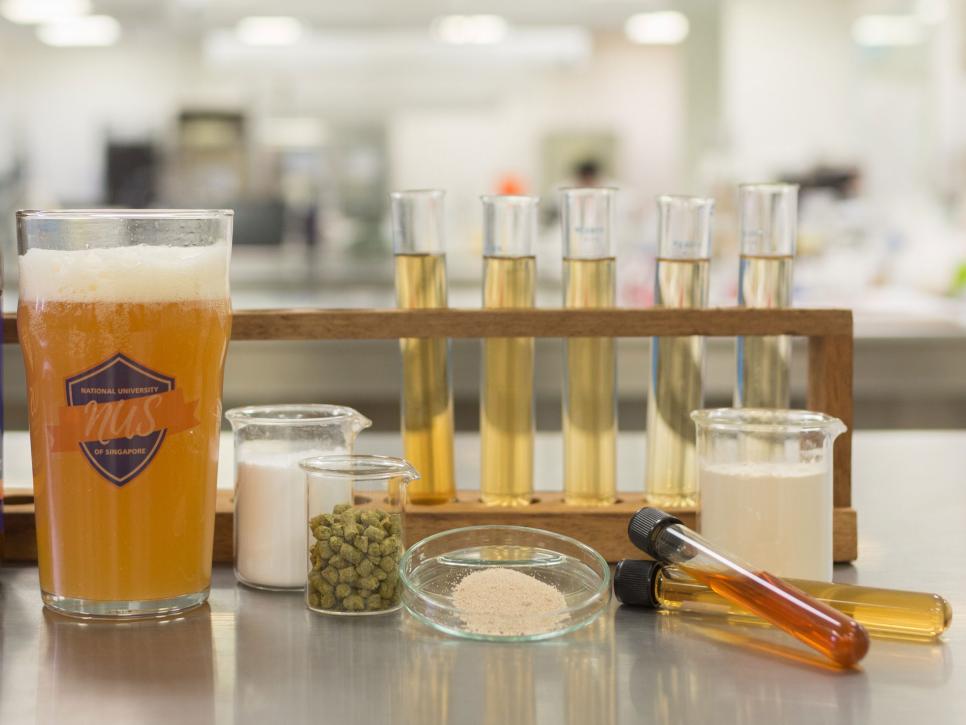 A research team at the National University of Singapore has created a probiotic sour beer....