These kale chips are crunchy, light, and melt in your mouth. They're a tasty alternative to traditional chips, and a yummy way to incorporate more greens into your family's diet. Plus, kale is packed with vitamins A and C, fiber and antioxidants! My hubby is always asking me to make these, and they've been a big hit with kids, too.
Ingredients
1 bunch kale leaves
1/2 tablespoon olive oil
Pinch of salt
Fresh ground pepper to taste
Add some garlic or red pepper flakes for an extra kick
Directions
Preheat oven to 250°F. Rinse kale and dry well. Break or cut the kale into bite-sized pieces. Toss kale with olive oil in a large bowl. Sprinkle with salt and pepper and other optional seasonings. Arrange kale leaves in single layer (not overlapping) on one or two large baking sheets. Bake in the oven until crisp, about 20 to 25 minutes.
Nutrition Info:
Servings: 8
Calories: 110
Protein: 6.5 grams
Carbohydrates: 18 grams
Fiber: 4 grams
Fat: 2.6 grams
Saturated Fat: .43 grams
Cholesterol: .35 milligrams
Sodium: 132 milligrams

Katie Cavuto Boyle, MS, RD, owns HealthyBites, LLC and is a finalist on The Next Food Network Star, which airs Sundays on Food Network.
More posts from Katie Cavuto-Boyle.
Similar Posts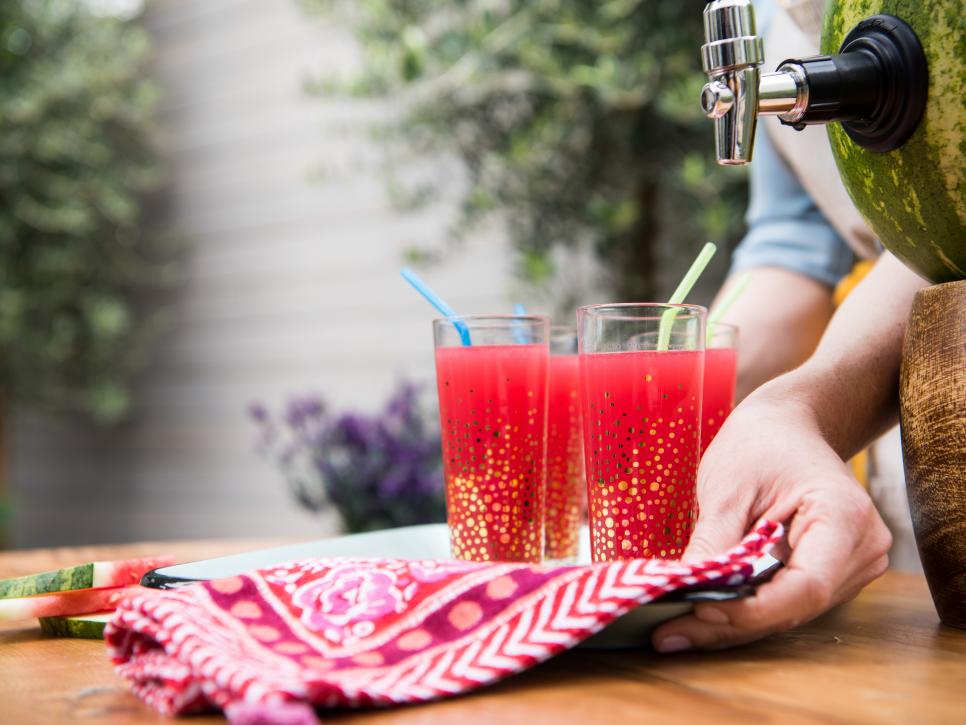 Tips and ideas for enjoying watermelon....