Everyone in my family thought they didn't like fennel until I showed them some easy and delicious ways to prepare it. Now this cool, crisp veggie is on my weekly shopping list all summer long.
What, Where & How
A member of the parsley family, fennel is an oddly shaped, layered bulb that has multiple bright green stalks and delicate feathery leaves called "fronds" — every bit of it is edible. If you've ever had fennel, you probably remember that it tastes like anise (or licorice), especially when raw. But don't get scared off by that description! I am no fan of licorice but I absolutely adore fennel. It's all about how you prepare it and what flavors you match it up with.
These versatile bulbs started popping up at my East Coast farmers market about three weeks ago. Available from early July to early fall, "Florence" is the most common edible variety. Most of the fennel sold in the U.S comes from California and Arizona.
Dried fennel seed, a classic ingredient in Italian sausage, has a nutty anise flavor. My Italian grandfather always said one his tomato sauce secrets was adding a pinch of ground fennel seed to it.
Nutrition Facts
One cup of raw fennel has fewer than 30 calories, 10% of your daily fiber and potassium and about 20% of your vitamin C needs. Fennel also contains special phytochemicals (plant compounds) that can settle an upset stomach and aid in digestion.
What To Do With Fennel
Raw fennel has a great crunch. I love to slice it super-thin and curb some of its licorice flavor with fresh citrus juice, extra-virgin olive oil, sea salt and black pepper. When they're in season, grapefruit and blood oranges are my favorite citrus to pair with fennel. Tomatoes and a lemony vinaigrette work well in the summer months.
When cooked, fennel becomes sweet and tender and loses that sharp anise flavor. I chop and sauté it with onions in my roasted beet risotto or toss thick slices with other veggies, some olive oil, salt and pepper on a sheet pan for roasting. Cooked fennel goes great with fish and chicken dishes. Ina Garten's Roasted Striped Bass uses fresh fennel along with a splash of fennel liquor called Pernod — to die for!
Shopping Tip: Choose fennel with tight, white or pale green bulbs and bright green stalks and fronds. To store, remove stalks and fronds from bulb and wrap separately in plastic bags; keep in the refrigerator drawer for 5 to 7 days.
More posts from Dana Angelo White.
Similar Posts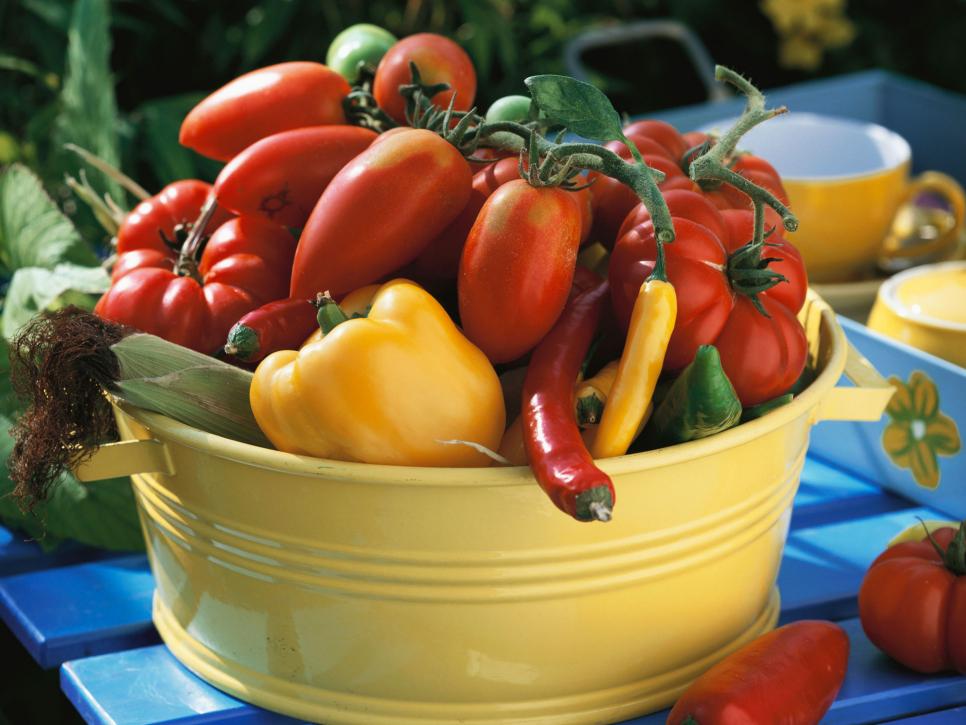 Check out these fresh ways to use an abundance of summer produce....