When I was pregnant with my third child, I craved blueberries all the time. These days, the berries make their way onto my breakfast and snack table almost daily. They're a definitely healthy powerhouse — full of vitamin K, vitamin C, the mineral manganese and the mega-antioxidants, anthocyanidins. Here's how you can show some blueberry love, especially during National Blueberry Month!
When, Where & What
Blueberries are part of the heath family, which also includes cranberries and azaleas. Our regional blueberry season runs from about June to early September, but you can always find New Zealand blueberries at your market (for a higher price, of course). There are two main varieties of blueberries: the high-bush ones, which can grow between 6 to 12 inches high, and the low-bush ones, which are only around one foot high and are found in Canada and northern U.S.
While researching, I found this cool pictorial showing how blueberries are cultivated — from bush to cardboard box. Did you know that a single bush can produce as many as 6,000 blueberries a year? Cultivated blueberries are mildly sweet, while wild ones are more tangy and tart. They grow in clusters and, depending on the variety, can be as small as a pea or the size of a marble. The berry's skin ranges from a deep blue to maroon to purple-black, while the flesh is a translucent whitish color with tiny seeds (that you can eat, no worries).
Nutrition Facts
One cup of blueberries contains 84 calories, 21 grams of total carbs and almost 4 grams of fiber. They're an excellent source of vitamin K (beneficial for bone health), the antioxidant vitamin C and the mineral manganese. They're also packed with antioxidants called anthocyanidins, which are found in foods with the blue-red color and some research has shown may help protect against prostate cancer and glaucoma.
What To Do With Blueberries
Blueberries and breakfast foods go hand-in-hand in my home. A spoonful typically goes on my girl's plates every morning. I toss a handful in oatmeal, cold cereal, yogurt or into pancake batter. Blueberries are also a flavorful addition to smoothies — especially freshly frozen ones. If you decide to use pre-frozen ones, check the label to make sure no sugar was added.
Blueberry muffins are the most popular muffin in the U.S. (and the official muffin of Minnesota), but many packaged or bakeshop muffins contain upwards of 400 calories.
In the summertime, I toss berries in a spinach salad for some added tanginess. For a special dessert, I surprise my kids by placing blueberries in an ice-cream dish and topping with some whipped cream.
Shopping Tip: Choose blueberries that are brightly colored, firm and dry. Lightly shake the container to see that the berries move freely and aren't stuck to the bottom (that's a sign of moisture, moldiness or decay). You can store berries unwashed at room temperature for up to 2 days or in the fridge for up to a week. Wait to berries until you're ready to serve them; otherwise they tend to get moldy.
More posts from Toby Amidor.
Similar Posts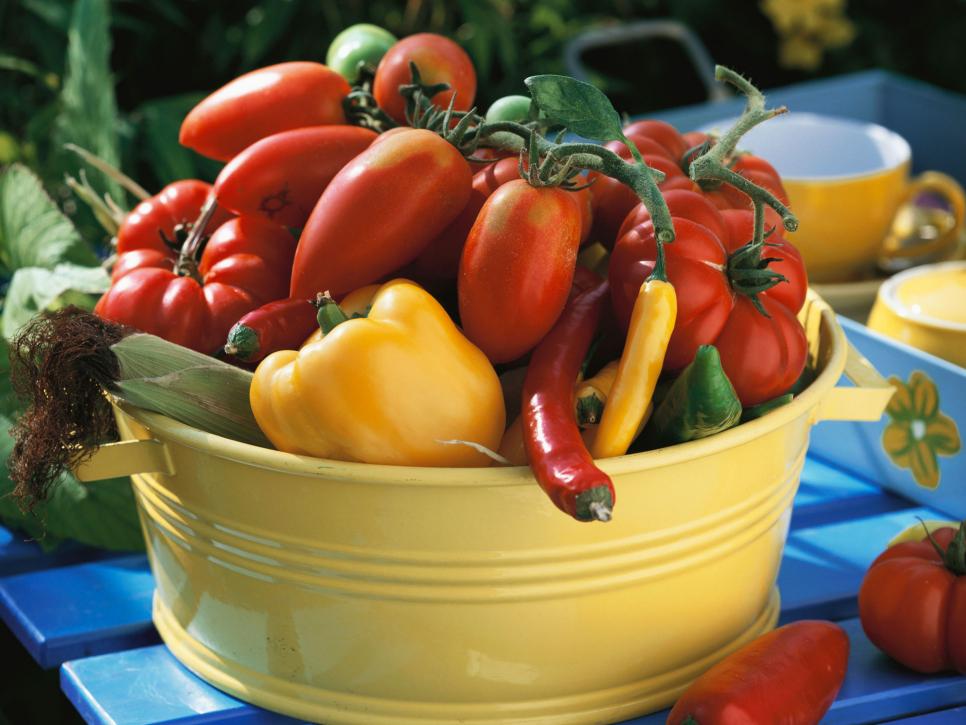 Check out these fresh ways to use an abundance of summer produce....