From this week's headlines: The scoop on Hasselbeck's gluten-free book lawsuit, more recalls, prepping carrots for better health and 5 foods with unbelievably high calories.
Did the Co-Host Plagiarize?
Elizabeth Hasselbeck, co-host of The View, recently released the book The G-Free Diet: A Gluten-Free Survival Guide and is now being sued for copyright infringement. Sue Hassett, author of Living with Celiac Disease, claims she sent a free copy of her book to Hasselbeck. The lawsuit says Hasselbeck's book lifted paragraphs from Hasset's. I can't imagine why a TV personality would copy someone else's work. They can just hire ghost writers if they don't have the time, but I've heard stranger things. I wonder how this drama will end. Anyone read either book? Are they worth the hubbub?
Soda Taxes: Yay or Nay?
CNBC recently aired this debate between a guest (and my mentor) Dr. Marion Nestle, author of Food Politics, and host Dennis Kneale. The discussion focused on government-mandated soda tax versus one's personal responsibility to lose weight. Do you think the government should stay out of it?
Recall Alert
This week two big recalls hit the news: Nestle Toll House refrigerated cookie dough and pistachios. Testing on prepared cookie dough found that it contained E. Coli, and the FDA warns you not to eat it raw (cooking can actually kill the bug). Whether you cook it or eat it as is, your best bet is to bring the recalled products back to your market. As for the pistachios, seems that the manufacturers repackaged the originally recalled product and sent them back out again — smooth move, guys.
How to Cook Carrots For Better Health
A new study released by Newcastle University concluded that cooking carrots whole (rather than diced up) retains more nutrients and enhances their anti-cancer properties by 25%. The study also conducted a blind taste test and found that more people preferred the taste of whole carrots. So the next time you cook up this veggie, save yourself some prep time and don't chop them.
5 Ridiculously High-Calorie Foods
I fell off my chair reading the calories in these foods! You would think the 1,500-calorie, deep-fried portobello mushroom sandwich, stuffed with cheese between two cheeseburger buns, from New York's Shake Shack's was bad enough. It pales in comparison to the 4,556-calorie Mega Mel Burger from Mel's Country Café in Texas. This 1 1/2 pound burger is topped with a pound of bacon, 1/4 pound of American cheese, lettuce, tomatoes, pickle and bun. Yuck!
More posts from Toby Amidor.
Similar Posts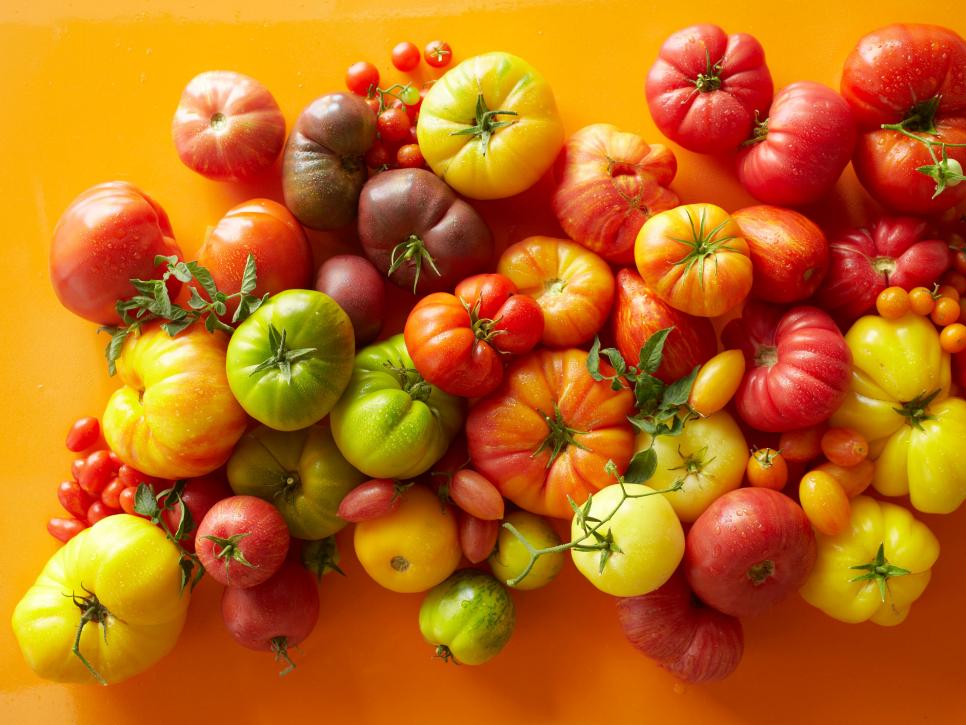 There may be more reason to eat tomatoes regularly than deliciousness alone....