Low in calories and full of flavor, summer squash will soon be overflowing at the farmers' market or produce stand. Perfect for pasta, sandwiches, soups, casseroles, grilled or even raw (my husband loves to munch on zucchini sticks with hummus), squash are easy to prepare. Here are some of our favorite recipes.
With my first squash purchase of the season, I made this quinoa salad with roasted zucchini, oregano and feta and ate it for lunch almost every day last week.
Quinoa with Roasted Zucchini, Feta & Oregano
Serves: 6
Prep Time: 10 minutes
Cook Time: 20 minutes
1 cup dry quinoa, rinsed and drained
2 cups water
1/2 teaspoon kosher salt
2 medium zucchini
1 tablespoon olive oil
1/4 teaspoon dried oregano
Pinch red pepper flakes
Salt and pepper to taste
1/4 cup crumbled low-fat feta cheese
2 teaspoon chopped fresh oregano
Juice of 1/2 a lemon
Preheat oven to 400 degrees Fahrenheit. In a large saucepan, combine quinoa, water and salt. Bring to a boil, reduce heat and simmer for 15-20 minutes until water is absorbed and quinoa is tender. Slice zucchini into 1/2 inch thick slices. Place on a baking sheet and season with olive oil, dried oregano, pepper flakes and salt and pepper. Roast for 20 minutes until just tender. Transfer cooked quinoa to a large bowl, add zucchini and set aside to cool to room temperature. Once cooled, add feta, oregano and lemon juice – toss and serve. Store in the refrigerator for up to 4 days.
Calories: 157 calories
Total Fat: 5 grams
Saturated Fat: 1 gram
Protein: 6.5 grams
Carbohydrate: 22 grams
Sodium: 236 milligrams
Cholesterol: 3 milligrams
Fiber: 3 grams
To learn more about summer squash varieties (like zucchini or yellow squash), check out the Healthy Harvest Regional Food Guides.
TELL US: What's your favorite way to cook up summer squash?
More posts from Dana Angelo White.
Similar Posts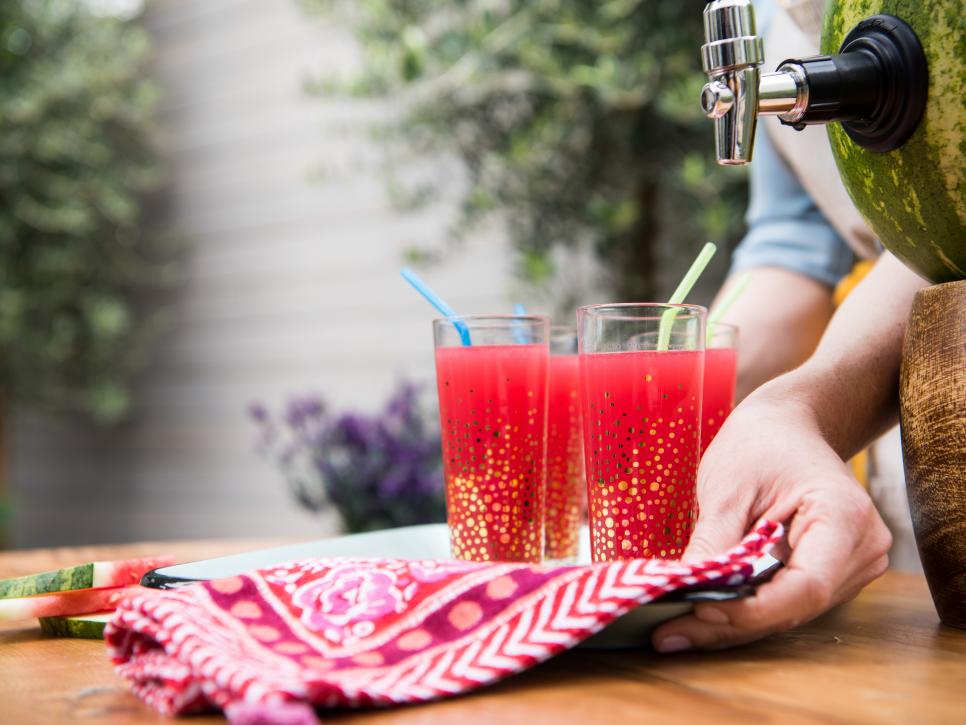 Tips and ideas for enjoying watermelon....