You can't go wrong with cool, sweet drinks on those dog days. Last week, I shared two classics: Berry Spritzer and Refrigerator Tea. Here's another favorite to toast summer's arrival. Made from two fruits that are coming into season, this "slush" is perfect for a party (you'll want to up the portions) or an afternoon snack with the family.
Strawberry Watermelon Slush
2 servings
1 cup frozen or fresh strawberries (if frozen, look for ones with no added sugar)
1 1/2 cups chopped watermelon, seeds removed
1/4 cup seltzer
1 lemon, juiced
1/2 tablespoon agave nectar or honey
4-6 mint leaves
1 cup ice
Combine all ingredients in a blender, mix and serve.
Nutrition Info:
Calories: 80
Total Fat: 0 grams
Saturated fat: 0 grams
Cholesterol: 0 milligrams
Sodium: 0 milligrams
Total Carbohydrates: 20 grams
Total Fiber: 2 grams
Sugars: 15 grams
Protein: 1 gram
More posts from Katie Cavuto-Boyle.
Similar Posts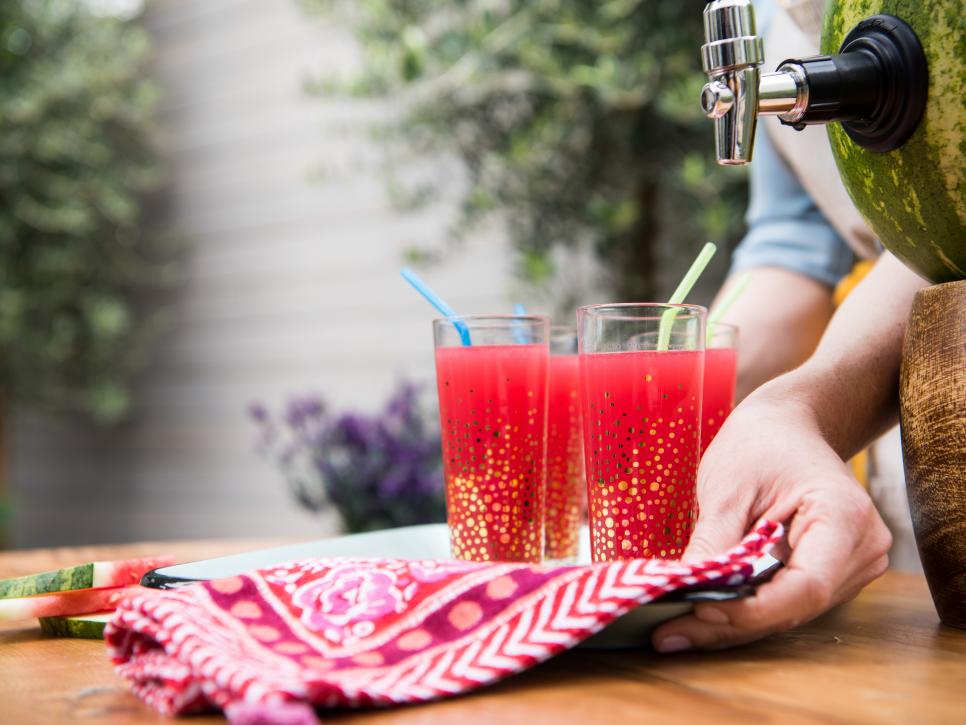 Tips and ideas for enjoying watermelon....