In this week's round up: A controversial new food documentary, buying your meals off a truck, losing weight by email and more.
Food, Inc. Opens Today
Our national and international food supply has been the target of a lot scrutiny lately — many are asking how it affects worker and animal rights, the environment and our personal health. A new documentary, Food, Inc., opens this weekend and has stirred up even more debate in the food space — between big business and public health advocates. The film includes hidden-camera footage from farms (or what the filmmakers call "industrial factories") that documents some of the dirty secrets behind food's mass production. One of Dana and my favorite authors, Michal Pollan, who wrote In Defense of Food: An Eater's Manifesto, appears in this film — we're making a date to see it soon and will let you know what we think. Click here to watch the trailer.
Lunch Trucks with Gourmet Fare
The new craze: gourmet food carts. Yep, food carts, but they're not dishing out hot dogs and soft pretzels. The chef from New York City's Le Cirque have dispatched a truck that serves up their scrumptious desserts. There's also the Green Truck in Los Angeles, where ingredients are all local, organic or sustainably raised — even better, the trucks run on recycled vegetable oil. Check out if any of these trucks are in your area– you can find the regularly scheduled route and preview the menu on this cool slideshow.
Chocolate Milk Is Better Than Sports Drinks?
A new study from the American College of Sports Medicine showed that drinking milk after exercise provides the same or possibly better muscle recover benefits than your average sports drink might. It's possible that milk's unique mix of carbs and protein are more beneficial than sports drinks (and you can't complain about the extra calcium and vitamin D either). Personally, I think chocolate milk is tastier than those sports drinks, but I'll keep you posted if I find any other newly released studies that confirm this.
Eating Healthy on the Road
Are you one of 27 million Americans taking a road trip this summer? Don't sabotage your diet by mindlessly chowing down on tons of junk and fast food while riding shotgun. This great HealthNewsDigest.com article has good tips for keeping up healthy habits while you're on the move.
Organic Supply Depends on Imports
Which is better: organic or locally grown food? Would it make a difference if some of the organic food you buy comes from overseas? Consumer demand for organic products have skyrocketed in recent years and local suppliers can't keep up; they're now turning to other, overseas resources. What do you think?
Read Your Email, Lose Some Weight
Okay, okay, that statement is misleading. Just reading your email won't make you drop the pounds. An interesting study, however, found that e-mail reminders about eating healthier or increasing physical activity can actually make a difference. They work as motivation — or regular nagging — to make sure you follow through. I also found a video clip of those treadmills you walk on while you work buried in the article. Try getting your boss to invest in one of those! (P.S.: If you want a weekly digest of some great healthy ideas, sign up for our newsletter.)
More posts from Toby Amidor.
Similar Posts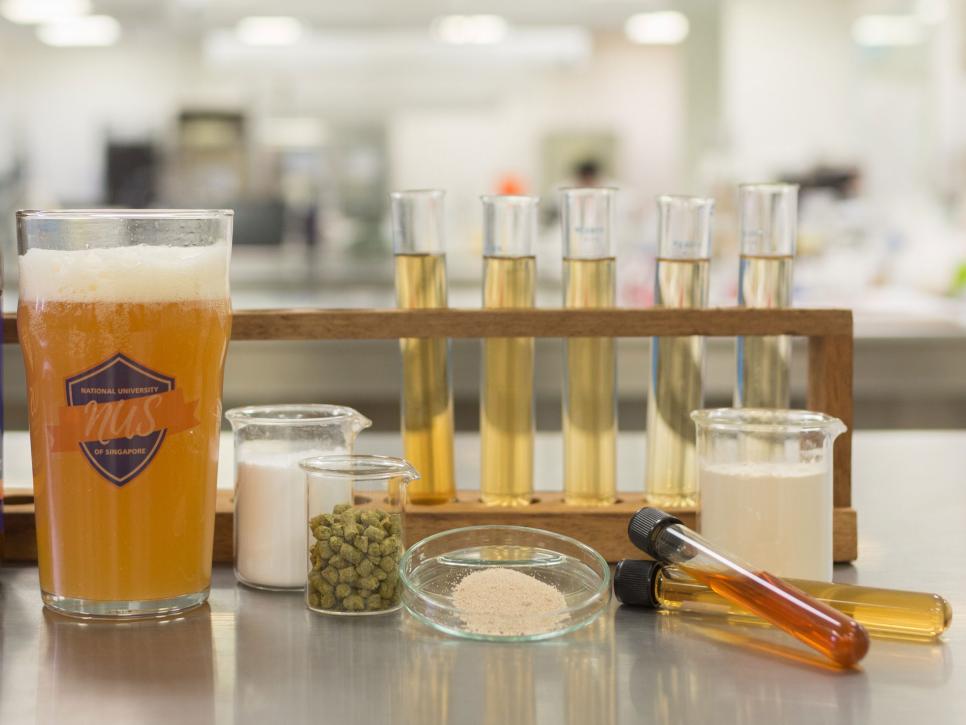 A research team at the National University of Singapore has created a probiotic sour beer....