We stirred up some controversy recently when we included pork on our list of energy-boosting foods. Some of you questioned whether it was healthy or safe to eat. So you can make your own decision, we thought we'd share pork's nutrition facts. Is it really the "other white meat"?
Trimming the Fat
If you're looking for the healthiest pork options, you want lean cuts — tenderloin, loin chops and sirloin roast. Bacon and other fatty cuts are very high in artery-clogging saturated fat and cholesterol and not for everyday eating. Baked ham and lunch meat fall somewhere in the middle when it comes to fat and calories. Just like with other meats, pork is safe when cooked to the proper internal temperature (it's 160F for pork).
Some folks are conscientious of the environmental impact of meats they eat. If that's you, look for local and free-range purveyors of pork products — just like you would for chicken and beef. Local or free-range products may have a higher price tag, but you can offset the cost in other ways like committing to a meatless day once a week.
Nutrition Facts
Lean cuts of pork are high in protein, low in fat and have more B-vitamins (thiamin, niacin, B6 and B12) than many other types of meat. These vitamins play a role in a variety of body functions, including metabolism and energy production (that's why we had it on our "energizing foods" list). For some perspective, let's compare 3 ounces of cooked pork tenderloin to the same amount of cooked chicken breast — as you'll see, they aren't all that different:
Pork Tenderloin
Calories: 96 calories
Total Fat: 3 grams
Saturated Fat: 1 grams
Cholesterol: 48 milligrams
Protein: 18 grams
Iron 6%
Thiamin 45%
Niacin 30%
B6 27%
B12 6%
Pork also contains healthy doses of zinc and selenium.
Chicken Breast
Calories: 142 calories
Total Fat: 3 grams
Saturated Fat: 1 grams
Cholesterol: 73 milligrams
Protein: 27 grams
Iron 5%
Thiamin 4%
Niacin 59%
B6 26%
B12 5%
Chicken is also a good source of selenium.
Of course, what you choose to eat is always a personal decision. If you're a pork fan, below is a collection of recipes you might want to try. If not, check out alternative meats like bison, which is also lean, or consider a more vegetarian-focused diet.
Pork recipes to try:
TELL US: Where do you stand on the pork debate?
More posts from Dana Angelo White.
Similar Posts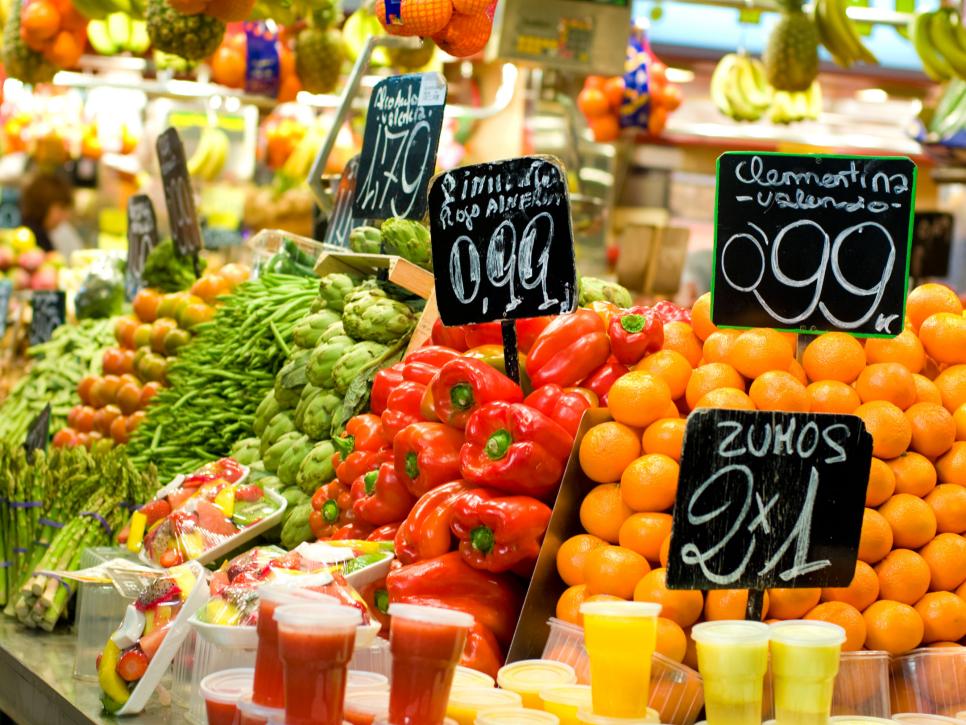 Stave off vacation weight gain with these easy, nutritionist-approved tips. ...