We've talked about lean meats for the grill, but fish is a lighter option, too. This dish is simple: tender, grilled Mahi Mahi fills a soft corn tortilla and shredded cabbage gives some extra crunch. A drizzle of homemade, spicy sauce adds a bit of kick. I always grill an ear of corn for a splash of color (and added nutrients) on the side.
Just because it's got mayonnaise and a Mexican flair doesn't mean it's an overindulgence — this whole meal weighs in at only 360 calories and less than 10 grams of fat!
Fish Tacos with Chili Mayo & Grilled Corn
Serves: 4
Prep Time: 15 minutes
Cook Time: 15 minutes
4 ears fresh corn, husks removed
1 pound raw Mahi Mahi fillets
2 teaspoon canola oil
Juice of 1/2 a lime
Kosher salt and freshly ground black pepper
8 corn tortillas, warmed
2 cups shredded green cabbage
Lime wedges
Chili Mayo:
2 tablespoons nonfat Greek yogurt
2 tablespoons mayonnaise
2 tablespoons ketchup
1 teaspoon chili sauce (such as Sriracha)
1 tablespoon freshly squeezed lemon juice
Heat grill or grill pan to medium high. Place corn on grill and cook for 4-6 minutes; season with salt and pepper. Season fish with canola oil, lime juice, salt and pepper. Grill for 5-6 minutes per side until cooked through. Transfer to a plate and break up into chunks. For the chili mayo, place yogurt in a small bowl lined with paper towel for 5 minutes to remove some of the excess liquid. In another small bowl, combine yogurt, mayonnaise, ketchup, chili sauce and lemon juice; whisk to combine. Assemble tacos in tortillas with fish, cabbage and chili mayo; serve with corn and lime wedges.
Calories: 360 calories
Total Fat: 9.5 grams
Saturated Fat: 1 gram
Protein: 27 grams
Carbohydrate: 46 grams
Sodium: 245 milligrams
Cholesterol: 83 milligrams
Fiber: 6 grams
More posts from Dana Angelo White.
Similar Posts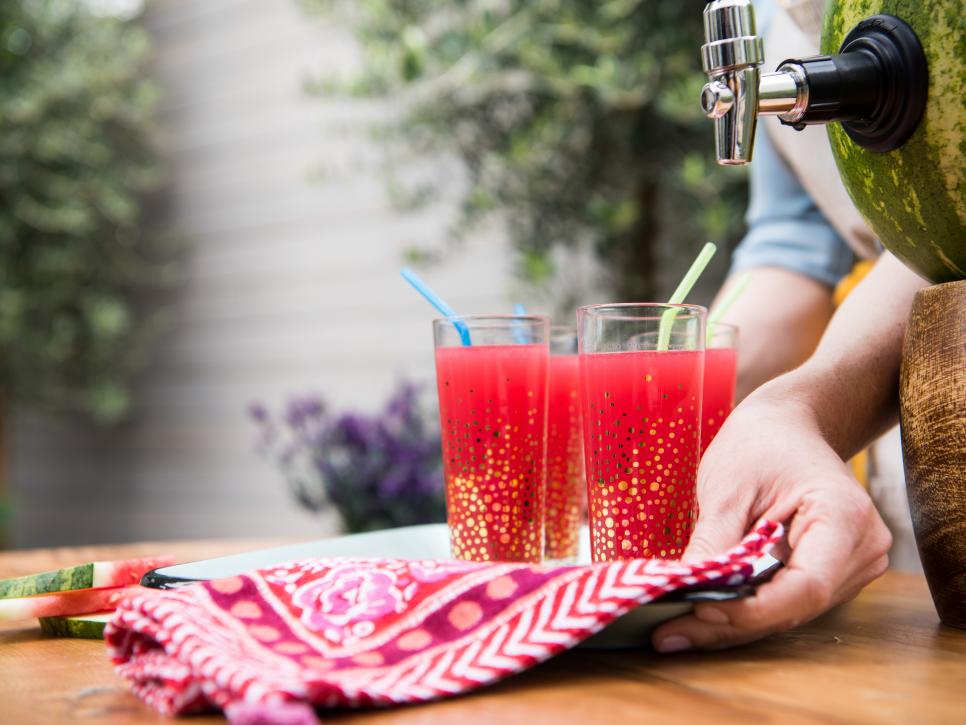 Tips and ideas for enjoying watermelon....