Oh, pasta salad. It seems like no cookout would be complete without it. Everyone has their favorite recipe — some lighter than others. Avoid the common pitfalls and keep your mix nutritious and delicious with these tips and recipes.
Calories in Classic Pasta Salads
I remember growing up eating kosher hot dogs with a spoonful of mayonnaise-drenched macaroni salad on the side. These days, I don't touch any salad dripping in mayo, and it wouldn't make the menu in my house. A typical 1/2 cup serving of classic macaroni salad contains 310 calories — about two-thirds of the calories come from fat (about 22 grams). Whether you make it with macaroni or any other noodle, when you use full-fat mayonnaise or loads of oil, you're not doing yourself or your guests any favors.
The Pasta
Start by switching to whole-wheat pasta or using another whole-grain pasta like Barilla Plus. This is a good way to up your dish's fiber. With 80 calories per 1/3 cup of pasta, be mindful of the portion size (remember, this is a side dish) and stick with 1/2 cup servings.
The Fats
Typical pasta salad have several types of fat poured on them: oils, mayo, heavy cream, sour cream, pesto sauce or fatty dressings (or sometimes a combination of these ingredients). As we always say, fat is not the enemy, BUT when you add tons of it to a side dish, problems start. The rule of thumb should be about 1 tablespoon of oil or 2 tablespoons of low-fat mayo or dressing per serving.
The Veggies
Here's where you can load up on the good stuff. Tomatoes, onions, celery, bell peppers and scallions are wonderful to use in a pasta salad. Toss in any of your weekly market finds. My favorite ingredients are green olives and tomatoes — there's no need to add extra salt since the olives are salty to begin with.
Other Fun Add-Ins
Pine nuts, chicken, beans, mozzarella or feta cheese jazz up a pasta salad easily. Remember, that all these "extras" tack on more calories so use them sparingly to just add flavor. My young kids have sensitive taste buds — I tend to keep my salads pretty light with simple flavors. One basic pasta salad we often make has fresh tomatoes, mozzarella cheese and a touch of olive oil mixed with the pasta. They usually end up picking out just the noodles, but once in a while, I catch them tasting a tomato (they do it on the sly).
Healthy pasta salad recipes to try:
Healthy Pasta Salad (shown above)

[Photo: Born With A Whisk / Recipezaar]

TELL US: What's your prized pasta salad combo?
More posts from Toby Amidor.
Similar Posts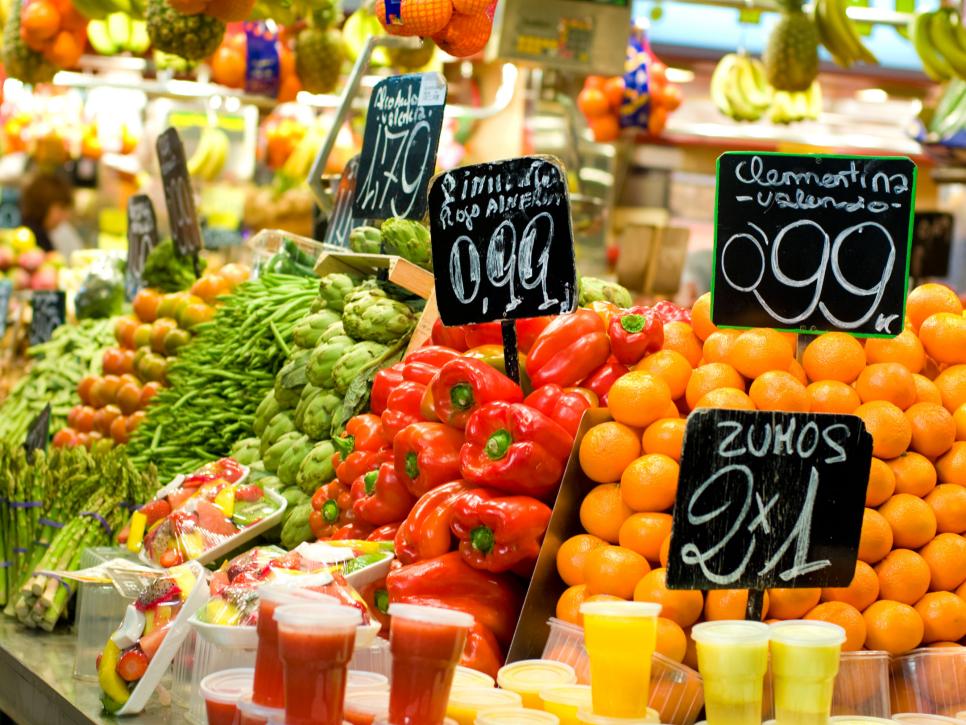 Stave off vacation weight gain with these easy, nutritionist-approved tips. ...