Attention, attention! Healthy Eats is making its TV debut today. Toby and I will be on Good Morning America Health this afternoon, talking about healthy grilling and prepping some deliciously fresh dishes. Want a sneak peak? Here are the recipes we're making.
Peach-Mustard BBQ Sauce
Making your own BBQ sauce means you get to control the quality of your ingredients — there's no high fructose corn syrup in this recipe. Fresh peach jam (look for it at your farmers' market!) adds a natural sweetness that you won't find in bottled sauces; the mustard gives it a little kick. Add a light basting on chicken, shrimp, pork or veggies and you'll be hooked.
Couscous Salad with Tomatoes & Mint
This simple salad is more exciting than your usual leafy greens (it travels well, too). Fresh vegetables and herbs add vitamins A, C and K; pine nuts add healthy fat and a bit of crunch. Try making it with whole-wheat couscous for some extra fiber.
Fresh Corn Tomato Salad
This salad is perfect for all the fresh vegetables and herbs coming into season. It's packed with flavor, vitamin A and potassium, and delivers them in a light 215 calories per serving. I made a large batch a few days ago, and my husband and I can't stop eating it. The combo of fresh corn, tomatoes and basil screams summer!
UPDATE: Watch the segment HERE — and let us know if you make these easy dishes yourself.
More posts from Dana Angelo White.
Similar Posts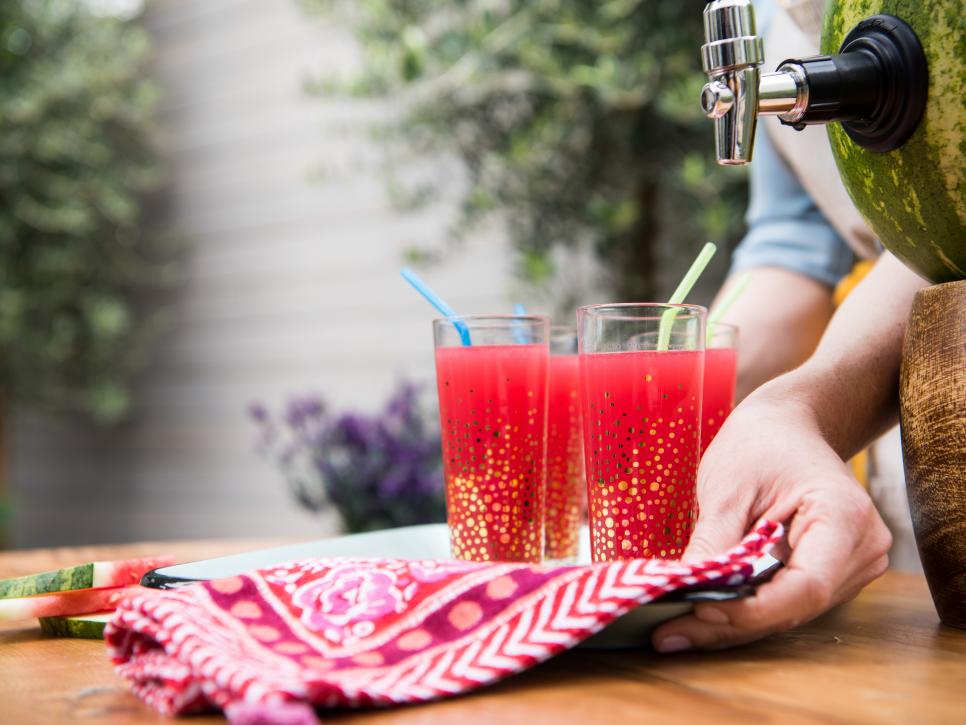 Tips and ideas for enjoying watermelon....