Of course, the healthiest choice is to make your own, but sometimes it's easier to stock up on a few bottled BBQ sauces. The endless options could make your head spin. Here's how to tell what goes in the cart and what stays on the shelf.
The Salt & Sugar
Packaged and restaurant food accounts for more than 75% of the sodium we eat daily. The American Medical Association estimates we'd save 150,000 lives each year if we cut 50% of the salt from our diets. Get started by checking the sodium levels in your sauces. Try to skip anything with more than 500 milligrams per serving.
Sugar is the second issue. When I started researching pre-made BBQ sauces, I found high fructose corn syrup (HFCS) as the main ingredient on many. Here's a tip on label reading: items listed first are heaviest by weight. If HFCS is the first or second ingredient in your sauce, that means there's a heck of a lot of it.
Even if you don't find HFCS, most sauces are sweetened with something. Molasses or honey (or both) are two other common sweeteners; you may also find brown rice syrup. A little sweetness is okay, but you don't want a sauce that could double as dessert. I usually look for 15 grams of sugar or less.
Compare Labels
A label's typical serving is 2 tablespoons. On different brands, I found calories ranged from 25 to 100 per serving. Sugar ranged from 4 to 12 grams per serving and sodium ranged from 190 to 510 milligrams (8% to 21% of your recommended daily intake).
You can find low-calorie versions that have minimal sodium. EatingWell, one of our favorite magazines, taste-tested several popular brands and picked Dinosaur Bar-B-Que Sensuous Slathering Sauce as tops. It only has 25 calories, no fat, 5 grams of sugar (from brown sugar) and 240 milligrams of sodium per serving (10% of your daily needs) — definitely a good choice.
Other Healthy Options
Here are some brands we like:
TJ's Bold and Smoky Kansas City Style Barbecue Sauce
Consorzio Organic BBQ Sauce
Annie's Naturals Organic Smokey Maple BBQ Sauce
Bone Suckin' Barbecue Sauce & Marinade Original
Or Make Your Own
Recipes to try:
Peach-Mustard BBQ Sauce
Grilled Shrimp with Grapefruit BBQ Sauce
Grilled Chicken with Cherry-Chipotle BBQ Sauce
TELL US: Do you have a favorite store-bought brand?
More posts from Toby Amidor.
Similar Posts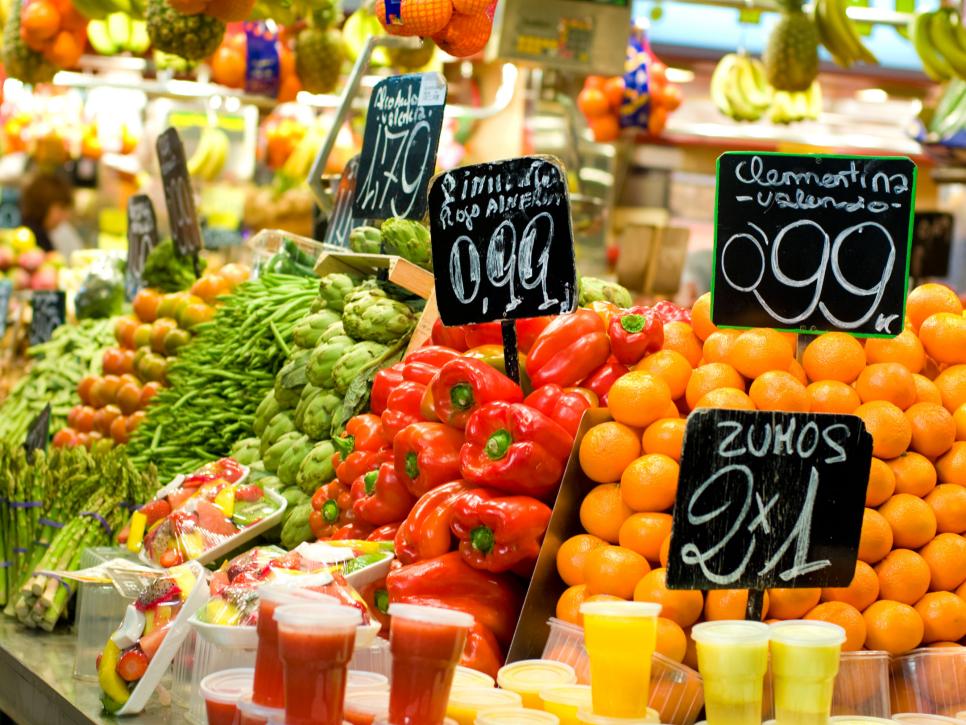 Stave off vacation weight gain with these easy, nutritionist-approved tips. ...