We're always combing through news stories and the latest studies to stay current. The info doesn't always make it here (you might find links on our Twitter or Facebook pages), but we wanted to start sharing some highlights. Check back every Friday to see our "reading list."
In this week's round up: deadly Hydroxycut, the restaurant menu-labeling debate, Cheerios' cholesterol claims and getting paid for staying healthy.
Hydroxycut It Out!
Have you seen those Hydroxycut ads? They're hard to miss. Well, now the FDA is saying ignore them and spare your health. Earlier this month, the FDA released a statement blasting the Hydroxycut supplements as dangerous. Reports link its usage to at least one death and possible liver damage. For years, I've told my clients to stay off the stuff…I hope they all listened!
New BFFs: Farmers' Markets and Supermarkets
It can be a real pain to pick up your fresh produce at the farmers' market and then hightail it to the supermarket for other essentials. In Iowa, they've solved this problem by inviting local farmers to sell their fresh foods outside the supermarket. Now, when can we get that in New York?
The Assault on Salt
Salt is in the cross hairs again — and justly so. A Center for Science in the Public Interest report concluded that most folks are getting 4 times the daily recommended amount of sodium (4 times!). A major contributor is some popular chain restaurants — and no, not just fast-food joints. Click to the second page to see some of the scary salt stats for some top menu items.
Not-So Cheery Cheerios
On the box, Cheerios claims that eating those whole grain O's will help you lower cholesterol 10% a month. The FDA warned Cheerios to put the kibosh on that because they're marketing the cereal like a "drug" (a legal no-no unless you've filed a drug application). The FDA seems to be cracking down on food label health claims more and more; a good thing since they can be so confusing. Let's wait and see who they target next…
Counter Attack: Should Calories Be Mandatory On Menus?
Residents and government officials in Tennessee are hotly debating a mandate that restaurants post nutrition info for all menu items. Advocates hope calorie details will help curb high obesity rates; opponents to the measure think it's unfair. Similarly, the Massachusetts Public Health Council approved a law requiring chains (20 locations or more) to display calorie facts. What do you think?
Skip These 8 Foods, Please!
This week, we shared a list of 9 foods that may seem "healthy" but aren't always. On the flip side, here are 8 foods to avoid completely. I agree that 7 of the 8 can sabotage your waistline, but I question avoiding all "white" breads — just enjoy those in moderation.
Cash In On Your Health
Some companies are rewarding employees with cash, gifts and even lower insurance premiums when they keep up healthy habits like biking or not smoking. A former co-worker just told me her insurance plan provides $250 back when you get a clean bill at your annual check-up. I'm looking into my current plan stat (and you should, too).
More posts from Toby Amidor.
Similar Posts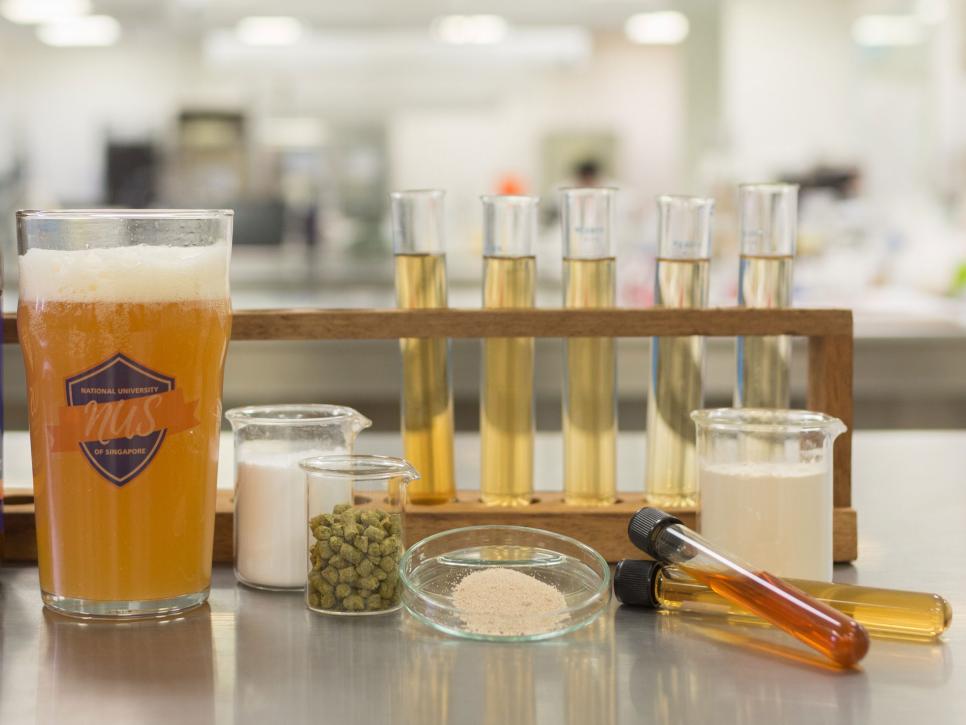 A research team at the National University of Singapore has created a probiotic sour beer....