After a busy week with my kids and work, I like to relax with a nice glass of wine. Most consider wine a pricey treat, but there are deals to be had. I called my friend Joe Gerardi, a wine buyer for Stamford Wine & Liquor, to find the best vino for your buck.
1) McManis
This family-owned vineyard is located in California, where they've been growing grapes since 1938. They offer a wide variety of reds, including Pinot Noir, Cabernet Sauvignon, Merlot and Syrah, that are a definite step up from the "Two-Buck Chuck" (Trader Joe's aficionados should know that name).
Price range: $9-11
2) Nero d'Avola, Cusumano
Nero d'Avola is Sicily's most popular red grape and offers a vibrant taste of cherry, blackberry jam and juniper berries. This wine pairs nicely with mushrooms or a fresh brick-oven cheese pizza.
Price range: $10-12
3) Cono Sur
This Chilean winery was founded in 1993 and in 2003 had its first organic-certified harvest of grapes! They carry many inexpensive reds, including Pinot Noir, Cabernet Sauvignon, and Merlot.
Price range: $7-11
4) Beaujolais-Villages, Georges Du Boeuf
French wines with labels from these villages supposedly produce higher quality grapes than the rest of Beaujolais. Georges Du Boeuf is one of the largest producers in the Beaujolais region, and the wines tend to be lively and fruity. Have them slightly chilled.
Price range: $8-11
5) Delas
This winery was founded 160 years ago in Côtes du Rhône, France. The 2007 vintage is one of their tastiest.
Price range: $10-15
Why Wine Is a Healthy Eat
Enjoyed in moderation, red wine has well-known beneficial effects. What's moderation? That's one 5-ounce glass for women and two 5-ounce glasses for men per day (nope, you can't save all your drinks for Friday night). A glass of wine contains around 150 calories as well as the antioxidant resveratrol, which comes from red grapes and may help reduce the risk of heart disease. This doesn't mean you should gulp down bottles wine to get more antioxidants — too much alcohol can harm the liver. Studies show overindulgence can also increases the risk of high blood pressure and heart failure.
Wine also contains sulfite, a preservative that winemakers add. Sulfites may cause an allergic reaction, especially in asthmatics. Any wine sold in the U.S. that has sulfites will have a label explaining that. Organic wines — look for "100% organic" or "USDA organic" — do not contain sulfites.
Another Option: Sangria
This Spanish drink is a mix of wine, fruit, seltzer and sometimes brandy or cognac. I often make it for a summer brunch or a dinner party with friends. When preparing sangria, start with a fruity wine that isn't too sweet — the added fruit enhances the sweetness. Some great base wines for sangria are the McMannis or Cono Sur's Pinot Noir or Georges Du Boeuf wines. ( Recipe to try: Sangria)
More posts from Toby Amidor.
Similar Posts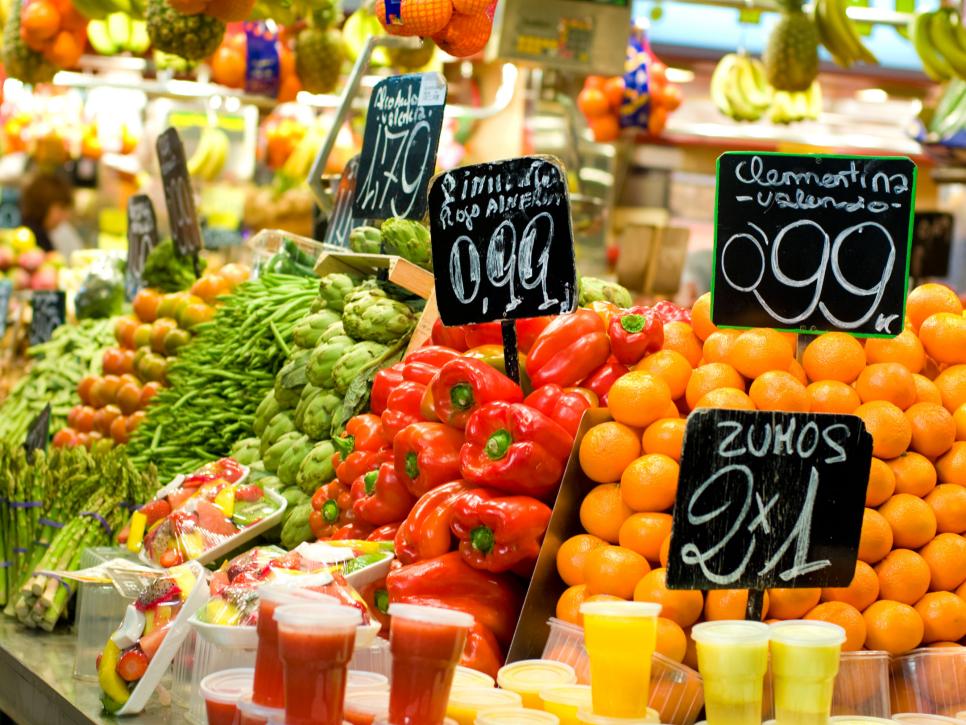 Stave off vacation weight gain with these easy, nutritionist-approved tips. ...